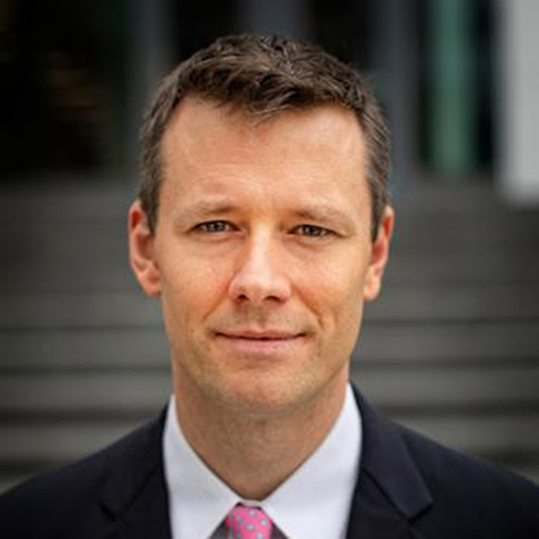 Christopher G. Bradley
Professor of Law
About
Professor Christopher Bradley's research and teaching interests include bankruptcy law, commercial law, consumer law, privacy law, and business law (especially the law of unincorporated entities). Much of his research has focused on the legal implications of technological innovation. Professor Bradley joins the University of Florida from the University of Kentucky, where he recently received the law school's Duncan Award for teaching and was twice chosen by graduating classes to help with their hooding ceremony at commencement.
Professor Bradley practiced bankruptcy and commercial law in Houston and Austin, Texas, prior to entering academia. He served as clerk for Judge Patrick Higginbotham of the U.S. Court of Appeals for the Fifth Circuit and for Judge Tony Davis of the U.S. Bankruptcy Court for the Western District of Texas.
While he was in practice, Professor Bradley was active in service through bar associations and pro bono representation, and as a professor, he has remained committed to service to the community. He has also been active in the Association of American Law schools, recently serving on the executive committees of the Section on Agency, Partnership, LLCs and Unincorporated Associations and of the Section on Commercial and Related Consumer Law. He helped to lead fundraising for United Way within the University of Kentucky community, and he has advocated on a pro bono basis concerning bankruptcy law.
Education
LL.M., New York University School of Law
J.D.,  New York University School of Law
A.B., Princeton University
Teaching and Scholarship
Bankruptcy, commercial law, contract law, business law, consumer law
Publications
Select Publications
Privacy Policy Indeterminacy, Conn. L. Rev. (forthcoming).
Using Business Entities to Renounce Exemptions: A Case Study in Entity Law as Regulatory Evasion, Fla. St. U. Bus. Rev. (forthcoming) (invited symposium contribution).
Privacy for Sale: The Law of Transactions in Consumers' Personal Data, 40 Yale J. on Reg. 127 (2023).
Privacy Theater in the Bankruptcy Courts, 74 Hastings L.J. 607 (2023).
The Multi-Level Marketing Pandemic, 89 Tenn. L. Rev. 321 (2022) (with Hannah E. Oates, Kentucky Law '21).
The Challenge of Globalized Online Commerce for U.S. Contract and Consumer Law, in The Law of Global Digitality (Kettemann & Peukert eds., 2022).
Problems and Materials in Debtor and Creditor Law (7th ed., 2021) (with Douglas J. Whaley).
Strategies for Creditors in Bankruptcy Proceedings (7th ed., 2021) (with Lynn M. LoPucki & Christopher R. Mirick). Lead co-author on 7th ed., 2022 supplement, 2023 supplement.
Property Tax Privateers, 41 Va. Tax Rev. 89 (2021) (with Cameron M. Baskett, Kentucky Law '21).
The New Small Business Bankruptcy Game: Strategies for Creditors Under the Small Business Reorganization Act, 28 Am. Bankr. Inst. L. Rev. 251 (2020).
Artworks as Business Entities: Sculpting Property Rights by Private Agreement, 94 Tulane L. Rev. 247 (2020).
The Consumer Protection Ecosystem: Law, Norms, and Technology, 97 Den. L. Rev. 35 (2020).
Disrupting Secured Transactions, 56 Hous. L. Rev. 965 (2019).
Art in the Age of Contractual Negotiation (with Brian L. Frye), 107 Ky. L.J. 547 (2019).
FinTech's Double Edges, 93 Chi.-Kent L. Rev. 61 (2018) (Symposium on FinTech's Promises and Threats).