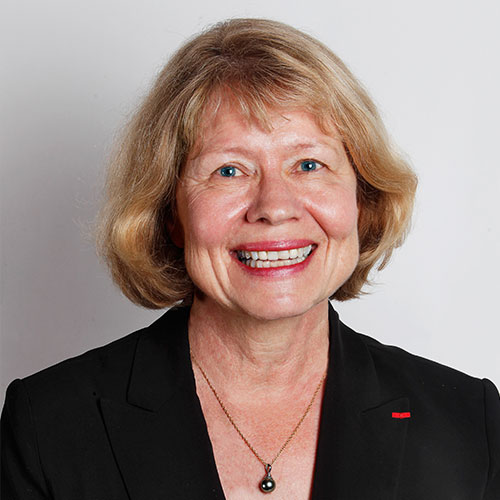 Claire M. Germain
Emeritus Professor and Emeritus Associate Dean for Legal Information
Mailing Address:
Box #117628 Gainesville, FL 32611
Email:
germain@law.ufl.edu
Phone:
(352) 273-0703
About
Professor Germain joined the UF College of Law in 2011 as Associate Dean for Legal Information & Clarence J. TeSelle Professor of Law. She served as the Director of the 2016 UF Law Paris/Montpellier Summer Program. Her previous experience includes positions at Cornell Law School and Duke University School of Law, and a fellowship at the Max-Planck-Institute, Hamburg, Germany. She has taught in France, Spain, and Poland. She is a specialist in legal research, and has published several books and numerous articles, including Germain's Transnational Law Research, which received the 1992 Joseph L. Andrews Award. Her scholarship focuses on comparative law, French law, and global legal research. Some of her recent book chapters and articles were on the CISG (UN Convention on International Sales), the French criminal jury, digitizing the world's laws, authentication of official legal documents, and legal information management in a global and digital world. Her article on approaches to statutory interpretation and legislative history in France has been included in two comparative law casebooks.
Professor Germain received the Chevalier (Knight), French Legion of Honor in 2007, for her work in bridging the U.S. and French legal cultures. She is Professor Emerita, Cornell Law School. From 2009-15, she served as Chair, Section on Law Libraries, International Federation of Library Associations (IFLA), and in 2006-07, as President, American Association of Law Libraries. She has been a consultant to various organizations, including the International Criminal Court, The Hague, The Netherlands; the International Criminal Court for Rwanda, Arusha, Tanzania; and the Supreme Court of Puerto Rico. She was an invited participant, Access to Foreign Law Project, Joint Conference of European Commission and the Hague Conference on Private International Law, Brussels, Belgium, in 2012. In 2013, she was elected to the International Academy of Comparative Law. She is fluent in French, English, and German.
Education
M.L.L., University of Denver. Beta Phi Mu.
M.C.L., Louisiana State University School of Law
Licence-en-Droit (LL.B), University of Paris XII
Licence- ès-Lettres, (German), cum laude, University of Paris III, Sorbonne Nouvelle.
Teaching and Scholarship
French Law; Comparative Law; International and Foreign Legal Research; Legal Information and Technology

Publications
Book Chapters
"Reducing Babelism: CISG Translation Issues" in International Law Sales: A Global Challenge 51 (L. DiMatteo ed.) (Cambridge Univ. Press, 2014)
"Digitizing the World's Laws," in International Handbook of Information Management 181 (Richard Danner and Jules Winterton, eds.) (Ashgate, 2011)
"CISG: Translation Issues: Reducing Legal Babelism," in Global Challenge of International Sales Law, (L. DiMatteo, ed.) (Cambridge U. Press, 2013) [SSRN]
Articles