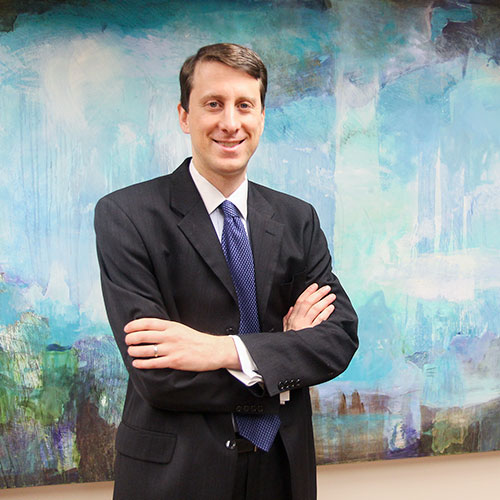 D. Daniel Sokol
Professor of Law
Mailing Address:
Box #117625 Gainesville, FL 32611
Email:
sokold@law.ufl.edu
Phone:
(352) 273-0968
About
Professor D. Daniel Sokol focuses his teaching and scholarship on complex business issues from early stage start-ups to large multinational businesses and the issues that businesses face: corporate governance, compliance, innovation, pricing strategies, M&A, collusion, and disparate business regulation around the world.  A highly prolific scholar, Sokol has published his work in law reviews (e.g., Michigan Law Review, Northwestern Law Review), peer review journals (e.g., Journal of Law and Economics), books (e.g., Oxford University Press, Cambridge University Press, Stanford University Press) and the popular press (e.g., Wall Street Journal).  He is co-editor of the leading two volume Antitrust Economics Handbook as well as the leading Antitrust Compliance Handbook.  Sokol is also active in practitioner circles in the US and abroad.  The daily Global Competition Review named Sokol its Antitrust Academic of the Year in 2014 at its awards ceremony. Sokol is also among the top 10 most cited antitrust law professors in the past five years.
Sokol has taught at a number of other universities including: Northwestern Law School, University of Minnesota Law School, Catholic University of Chile, University of Haifa and the University of Melbourne.  He is an Honorary Fellow of the Indian Institute of Corporate Affairs, Fellow of the George Washington Law School Competition Law Center, and a member of the American Law Institute.  He also serves as academic advisor to the US Chamber of Commerce.
Education
LL.M., University of Wisconsin
J.D. University of Chicago
M.St.University of Oxford
B.A., Amherst College
Teaching & Scholarship
Antitrust, Compliance, Corporate, International and Comparative Business Law and Regulation, Law and Entrepreneurship
He has presented at the Harvard/Stanford/Yale Junior Faculty Forum (2013) and at workshops and conferences in the United States and around the world.
Professional Activities
University of Florida: Joined College of Law faculty in 2008
Hispanic National Bar Association

Chair, Law Professor's Section (2013-2015)

American Bar Association- Section of Antitrust Law

IP Section Representative (2014-present)
Vice Chair, Membership Committee (2009-2015)
Vice Chair, Intellectual Property Committee (2016-present)
Merger Retrospective Committee (2012-present)
Task Force on Controlling Costs of Antitrust Enforcement and Litigation (2011-2012)

American Bar Association- Section of Intellectual Property law

Chair, Division IV  (2016-present)
Vice Chair, Division IV (2015-2016)
Chair, Antitrust Committee (2012-2015)

American Association of Law Schools

Chair, Antitrust and Trade Regulation Section (2014)
Executive Board, Antitrust and Trade Regulation Section (2009-2013)

US Chamber of Commerce Antitrust Council

Academic Advisor (2014-present)

Policy Work: Sokol has provided technical assistance and capacity building to antitrust agencies and utilities regulators from around the world. He serves as a non-governmental advisor to the International Competition Network.
Courses
This course combines much of the existing coverage in both unincorporated business enterprises and corporations into a single course. This combined course will cover the general themes of unincorporated business enterprises (agency, partnership, LLCs, LLPs).
This class will explore antitrust issues in the health care and life sciences areas.
The intersection of law and entrepreneurship is an emerging field of study. This course explores the common legal and economic issues faced by highly innovative start-up companies and the angel investors and venture capitalists who fund them.
Publications
Books
Representative Articles