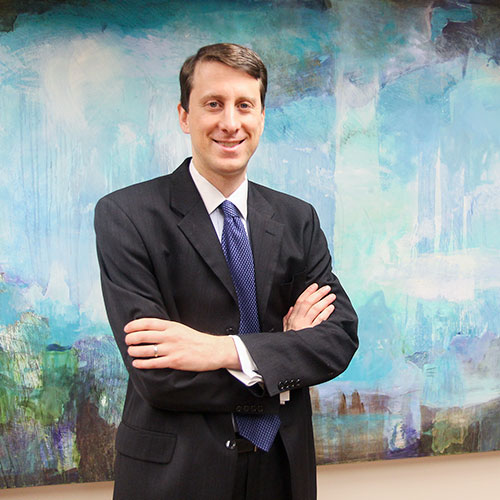 D. Daniel Sokol
Huber C. Hurst Eminent Scholar Chair in Law
Professor of Law
Mailing Address:
Box #117625 Gainesville, FL 32611
Email:
sokold@law.ufl.edu
Phone:
(352) 273-0968
About
Professor D. Daniel Sokol focuses his teaching and scholarship on complex business issues from early stage start-ups to large multinational businesses and the issues that businesses face: corporate governance, compliance, innovation, pricing strategies, M&A, collusion, technological transformation, and disparate business regulation around the world. Sokol has published his work in law reviews, peer review non law journals, books, and the popular press. He is co-editor of the leading two volume Antitrust Economics Handbook as well as the leading Antitrust Compliance Handbook. Sokol is also active in practitioner circles in the US and abroad. The daily Global Competition Review named Sokol its first non PhD economist Antitrust Academic of the Year in 2014 at its awards ceremony. Sokol is also among the top 10 most cited antitrust law professors in the past five years. He also has testified or presented his work to authorities in the United States and around the world.
This past semester, he was a Visiting Professor at the University of Florida Herbert Wertheim College of Engineering, where he remains Affiliate Faculty of the Nelms Institute for the Connected World (IoT center). He co-directs the University-wide Competition Policy Initiative, serves as a member of the Department of Economics Robert F. Lanzillotti Public Policy Research Center, and is Affiliate Faculty in the Warrington College of Business (ISOM Department).
Sokol has taught at a number of other universities including: Northwestern Law School, University of Minnesota Law School, University of Tokyo, Catholic University of Chile, University of Haifa and the University of Melbourne. He is a member of the American Law Institute. He also serves as academic advisor to the US Chamber of Commerce and as a non-governmental Advisor to the International Competition Network. He is a member of the American Law Institute (ALI).
Education
LL.M., University of Wisconsin
J.D. University of Chicago
M.St.University of Oxford
B.A., Amherst College
Teaching & Scholarship
Antitrust, Compliance, Corporate, International and Comparative Business Law and Regulation, Law and Entrepreneurship, Technological Transformation
He has presented at the Harvard/Stanford/Yale Junior Faculty Forum and at workshops and conferences in the United States and around the world.
Professional Activities
University of Florida: Joined College of Law faculty in 2008
Hispanic National Bar Association

Chair, Law Professor's Section (2013-2015)

American Bar Association- Section of Antitrust Law

IP Section Representative (2014-2019)
Vice Chair, Membership Committee (2009-2015)
Chair, Intellectual Property Committee (2019-present)
Vice Chair, Intellectual Property Committee (2016-2019)
Merger Retrospective Committee (2012-present)
Task Force on Controlling Costs of Antitrust Enforcement and Litigation (2011-2012)

American Bar Association- Section of Intellectual Property law

Chair, Division IV  (2016-2018)
Vice Chair, Division IV (2015-2016)
Chair, Antitrust Committee (2012-2015)

American Association of Law Schools

Chair, Antitrust and Trade Regulation Section (2014)
Executive Board, Antitrust and Trade Regulation Section (2009-2013)

US Chamber of Commerce Antitrust Council

Academic Advisor (2014-present)
Courses
An analysis of the legal, economic and policy issues engendered by efforts to prescribe standards of business conduct and preserve competitive market structures under the Sherman Act, Clayton Act, Federal Trade Commission Act and related legislation.
The central question in corporate law is, from an internal corporate governance perspective, how to make the American corporate system successful, for both the shareholder owners of the corporation, and the broader society. The answers, obtained primarily from a mix of state and federal statutory and case law, derive primarily from our understanding of economics, and the agency ethical issues relating to corporate fiduciaries managing others' property. We will begin with a look at some basic corporate law matters, such as vertical and horizontal governance (money and power) issues as well as "internal" relationships with "outside" corporate constituencies, such as creditors. After setting down a groundwork for the firm and its governance, the body of our course will focus on regulatory law, namely vertical and horizontal duties of care and loyalty, and exculpating/cleansing those duties. We will conclude with an introduction to a wide variety of vertical and horizontal M&A and takeover issues, including takeover defenses (Unocal doctrine), sales (Revlon and Time doctrines) and freeze-outs (Weinberger doctrine).
The intersection of law and entrepreneurship is an emerging field of study. This course explores the common legal and economic issues faced by highly innovative start-up companies and the angel investors and venture capitalists who fund them.
This course introduces students to the legal, policy, and ethical dimensions of AI, big data, predictive analytics, and related techniques.
Publications
Books
Representative Law Articles