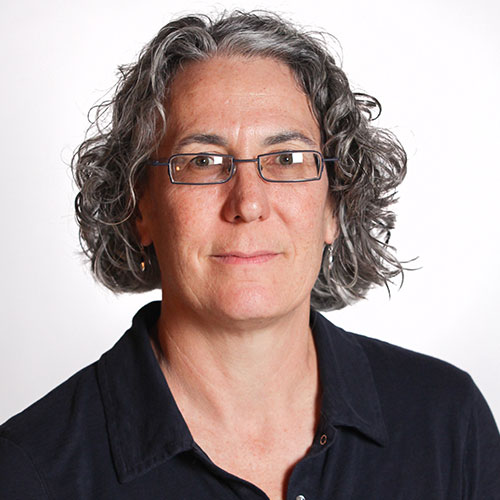 Danaya C. Wright
Clarence J. TeSelle Endowed Professor
About
Professor Wright joined the Levin College of Law in 1998. She has received a BA from Cornell University in English Literature, an MA from the University of Arizona in English Literature, an MA from St. John's College in Liberal Education, her JD from Cornell University, and a PhD in Political Science from Johns Hopkins University. She has taught at the Arizona State University Law School, Indiana University School of Law at Indianapolis, and Georgetown Law Center in addition to the University of Florida Levin College of Law. Professor Wright's principal areas of teaching are: Constitutional Law, property, trusts and estates, legal history, feminist theory, constitutional law of property, and theories of property. Her current research is on the 19th-century English divorce and matrimonial causes court and the 19th-century federal land grants to the railroads. She has written extensively on recreational trails and rails-to-trails conversions as well as the history of English family law.
Education
Ph.D., Johns Hopkins University
J.D., Cornell University of Law (cum laude)
M.A., St. Johns College
M.A., University of Arizona
B.A., Cornell University
Teaching and Scholarship
Property, Estates and Trusts, Future Interests, Legal History, Jurisprudence, Law and Literature, Feminist Theory, Constitutional Law
Professional Activities
University of Florida: Joined College of Law faculty in 1998 as Assistant Professor of Law
Indiana University School of Law: Adjunct Professor (1996-98)
Visiting Faculty: Arizona State University College of Law
Organizations: Law and Society Association, American Society for Legal History, Association of American Law Schools, National Women's Studies Association, Society of American Law Teachers.
Courses
The acquisition and possession of real and personal property; estates in land; introduction to future interests; landlord and tenant; survey of modern land transactions and methods of title assurance; easements; and licenses, covenants, and rights incident to land ownership.
Introduction to United States Constitutional Law. Topics include judicial enforcement of the Constitution to preserve individual liberties; judicial review; separation of powers; structure and powers of the federal government; and federalism.
Emphasis on the history of English law from the Conquest: the feudal society; the growth of constitutional concepts and the limits on public order; the origins of the central courts and the elaboration of the judicial system; the history of the jury and of equity; the prerogative courts; a brief consideration, time permitting, of the distribution of English Law.
Registration priority given to second-year students. Topics covered include intestate succession, gifts, execution of wills, creation of trusts, charitable trusts, ademption and lapse, powers and appointment.
Topics include protection of the family, termination of trusts, classification of possessory and future interests, gifts to classes and the Rule Against Perpetuities.
Offers a close, analytical study of issues in women's history and the law by introducing important developments in the law as it pertains to women and women's status in England and America.
This is a course on the 5th amendment due process and takings clauses. It is an intense look at theories of property, the origins of substantive economic due process, and the emergence of takings as one of the Supreme Court's principal areas of activity. The course will cover a variety of takings issues, from balancing to per se rules, facial challenges to the denominator question, and ripeness to exactions.
Publications
Books
Trusts and Estates: Simulations, co-authored with Silvia Menendez, West Bridge to Practice Series (West Academic Publishing, 2015)
The Law of Succession: Wills, Trusts, and Estates, (Lee-ford Tritt and Patricia Stallwood-Kendall – contributing authors) (Foundation Press, 2013)
Estates and Future Interests: Cases, Examples, and Explanations (Foundation Press, 2014)
Book Chapters
Coverture and Women's Agency: Lessons Learned from a Century and Half of Marital Discord, in Married Women and the Law: Coverture in England and the Common Law World, ed. Tim Stretton and Krista Kesselring (McGill-Queen's Univ Press, 2013).
"Hogwarts, the Family, and the State: Forging Identity and Virtue in Harry Potter," in The Law and Harry Potter (Thomas and Snyder, eds), Carolina Academic Press, (2008).
"Rails-to-Trails: Conversion of Railroad Corridors to Recreational Trails," Wolf (ed), 78A Powell on Real Property, 78A1-78A123 (2007) (plus updates).
Law Review and Journal Articles
After Obergefell v. Hodges: The Continuing Battle Over Equal Rights for Sexual Minorities in the United States, GenIUS, December 2015, at 18 (GenIUS is Italy's top journal on gender law) (with Simone Chriss) [SSRN]
The Inheritance Penalty for Children of Non-Traditional Parents, forthcoming Cornell J.L. & Pub. Pol'y, Spring 2015.
Doing a Double Take: Rail-Trail Takings Litigation in the Post-Brandt Trust Era, 39 Vt. L. Rev. 703 (2015). [SSRN]
A New Era of Lavish Land Grants: Taking Public Property for Private Use and Brandt Revocable Trust v. United States, Probate and Property, September/October 2014, 30-35. [SSRN]
Reliance Interests and Takings Liability for Rail-Trail Conversions: Marvin M. Brandt Revocable Trust v. United States, 44 Envtl. L. Rep. 10173-10184 (3/2014).
Theorizing History: Separate Spheres, the Public/Private Binary and a New Analytic for Family Law History, 2012 ANZLHS EJournal, Refereed Paper #2 [SSRN]
Policing Sexual Morality: Percy Shelley and the Expansive Scope of the Parens Patriae in the Law of Custody of Children, 8.2 Nineteenth Century Gender Studies online journal, (Summer, 2012)[SSRN]
The Shifting Sands of Property Rights, Federal Railroad Grants, and Economic History: Hash v. U.S. and the Threat to Rail-Trail Conversions, 38 Envtl. L.  711-766 (2008). [SSRN]
Charitable Deductions for Rail-Trail Conversions: Reconciling the Partial Interest Rule and the National Trails System Act (co-authored with Scott Bowman), 32 Wm. & Mary Envtl. L & Pol'y Rev. 1-57 (2008). [SSRN]
The Legacy of Colonialism: Religion, Law, and Women's Rights in India (co-authored with Varsha Chitnis), 64 Wash. & Lee. L. Rev. 1315-1348 (2007). [SSRN]
Collapsing Liberalism's Public/Private Divide: Voldemort's War on the Family, in The Harry Potter Panel: Harry Potter and the Law, 12 Tex. Wesleyan L. Rev. 434-441, (2005).
Well-Behaved Women Don't Make History: Rethinking Family, Law, And History Through An Analysis Of The First Nine Years Of The English Divorce And Matrimonial Causes Court (1858-1866), 2005 Wis. Women's L.J. 211-318, (2005). [SSRN]
The Logic and Experience of Law: Lawrence v. Texas and the Politics of Privacy, 15 Fla. J.L. & Pub. Pol'y 423-441 (2004).
A New Time For Denominators: Toward A Dynamic Theory Of Property In Regulatory Takings' Relevant Parcel Analysis, 34 Envtl. L. 175-245, (2004), reprinted in 2005 Planning and Zoning Law Handbook, (Thomson/West).
Untying the Knot: An Analysis of the English Divorce and Matrimonial Causes Court Records, 1858-1866, 38 U. Richmond L. Rev. 903-1010, (2004). [SSRN]
Shaken, Not Stirred: Has Tahoe-Sierra Settled or Muddied the Regulatory Takings Waters? 32 Envtl. L. Rev. 11177-11189 (2002). [SSRN]
The Crisis of Child Custody: A History of the Birth of Family Law in England, 11 Colum. J. Gender & L. 175-270 (2002). [SSRN]
Eminent Domain, Exactions, and Railbanking: Can Recreational Trails Survive the Court's Fifth Amendment Jurisprudence? 26 Colum. J. Envtl. L., 399-481 (2001). [SSRN]
Foreword: Toward a Multicultural Theory of Property, introduction to AALS 2000 Panel on Property Law, symposium in 12 U. Fla. J.L. & Pub. Pol'y 1-12 (Spring 2001).
Pipes, Wires, and Bicycles: Rails-to-Trails, Utility Licenses, and the Shifting Scope of Railroad Easements from the Nineteenth to the Twenty-First Centuries, (co-authored with Jeffrey M. Hester), 27 Ecology L.Q. 351-465 (May, 2000). [SSRN]