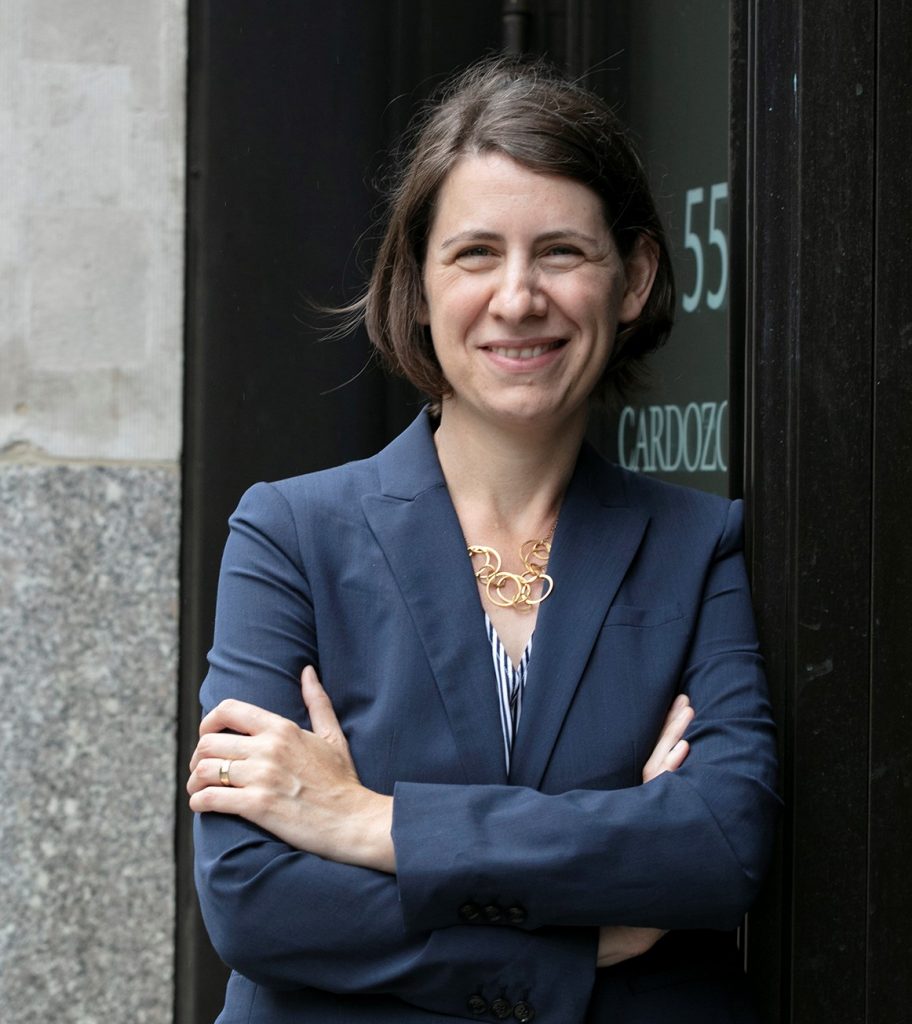 Donna Erez-Navot
Legal Skills Professor
Director, Mediation Clinic
About
Donna Erez-Navot currently teaches at UF Levin College of Law and is the Director of the Mediation Clinic.  Prior to joining the faculty at UF, she directed the Cardozo Law School Mediation Clinic and served as Assistant Director of the Cardozo's Kukin Program for Conflict Resolution.
Before joining the faculty at Cardozo, Erez-Navot was the founding Director of the Mediation Clinic at University of Wisconsin.  As part of the Mediation Clinic, Erez-Navot was instrumental in setting up several mediation programs including Waukesha County Child Protection Mediation Program, Dane County Small Claims Mediation Program, and Dane County Child Protection Mediation Pilot Program.
Prior to moving to Wisconsin, she served as mediator in the Child Permanency Mediation Program in the NYC Family Court, where she mediated issues surrounding placement of children in foster care, including relationships and communication between parties, custody/visitation/guardianship petitions, conditional surrenders and other issues.
Erez-Navot is a graduate of Cardozo Law School in New York.  After earning her undergraduate degree at Emory University, Erez-Navot studied Social Work at Tel Aviv University in Israel.
Education
J.D., Benjamin N. Cardozo School of Law
B.S.W., Tel Aviv University
B.A., Emory University
Courses 
Mediation Clinic
Publications
Reimagining Access to Justice: Should We Shift to Virtual Mediation Programs Beyond the COVID-19 Pandemic, Especially for Small Claims?, 15 NY Disp. Resol. Law. 42 (2022).
Accepting a Case or Refusing to Mediate: Ethical Considerations, in Mediation Ethics: A Practitioner's Guide 83 (Omer Shapira, ed., ABA Publishing 2021). (with Ellen Waldman).
Comment, Riskin Grid: A Mixed Legacy, in Discussions in Dispute Resolution: The Foundational Articles (Hinshaw, Schneider, & Cole, eds., Oxford Univ. Press 2021).
First Impressions: Drafting Effective Mediation Statements, 22 Lewis & Clark L. Rev. 1 (2018) (with Brian Farkas).
The Repeat Player Effect in Child Protection Mediation: Dangers and Protections Against Second-Class Justice for Marginalized Parties, 16 Cardozo J. of Conflict Resol. 831 (2015).
Tools for the Clinical Professor: Applying Group Development Theory to Collaborative Learning in Law School Mediation Clinics, 69 Disp. Resol. J. 65 (2014).
"Designing a Child Protection Mediation Program in a New Era," ACResolution Magazine, Winter 2014 (with Perri Mayes).