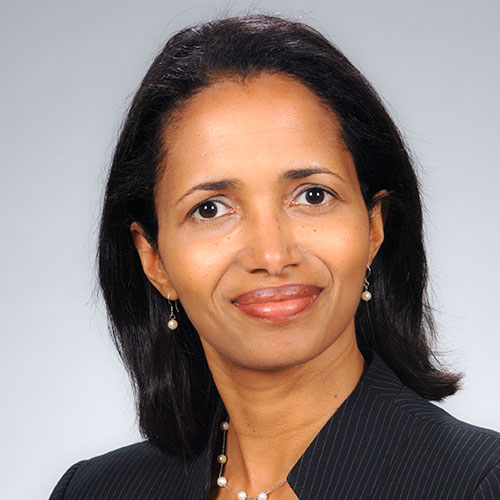 Elizabeth A. Rowe
Feldman Gale Term Professor in IP Law
Distinguished Teaching Scholar
Director, Program in Intellectual Property Law
Mailing Address:
Box #117625 Gainesville, FL 32611
Email:
Rowe@law.ufl.edu
Phone:
(352) 273-0927
About
Professor Elizabeth Rowe is an internationally recognized expert on Trade Secret Law. She is a prolific scholar who has co-authored or contributed to several books on intellectual property and has authored numerous law review articles in leading journals. Much of her research addresses the intersection of trade secrets with employment law and/or technology, as well as the interplay between intellectual property, government policy, and innovation. She has co-authored several books on trade secrets, including the first and the leading casebook in the United States devoted exclusively to Trade Secret Law, as well as a Nutshell treatise on trade secrets. Professor Rowe's most recent co-authored book addresses trade secrecy in international transactions. The book has been praised for its "remarkable contribution to the understanding of the legal foundations and main features of trade secret law" of eight countries.
As a leading national scholar on trade secrecy, Professor Rowe has been recognized by the University of Florida Research Foundation for her "outstanding research and scholarly achievements."  Most recently she was the first member of the law faculty inducted into the Academy of Distinguished Teaching Scholars for her exceptional teaching and scholarship accomplishments. She has also received the Jack Wessel Research Excellence Award from the University of Florida, Office of the Provost. Professor Rowe serves as the Director of the Program in Intellectual Property Law, and teaches Trademark Law, Patent Law, Trade Secret Law, and Corporate Espionage. She is a frequent invited speaker at national conferences on intellectual property and also serves as an expert consultant in litigation.
Professor Rowe is a former partner at the law firm of Hale and Dorr, LLP in Boston (now WilmerHale), where she practiced complex commercial litigation including intellectual property and employment litigation. While in practice, she was selected as one of the top five up-and-coming attorneys in the Commonwealth of Massachusetts. She received her J.D., cum laude, from Harvard Law School.
Education
J.D., Harvard Law School (cum laude)
B.A., M.A., University of Florida (highest honors)
Teaching and Scholarship
Trademark Law, Patent Law, Trade Secret Law, Corporate Espionage
Professional Background
University of Florida: Joined College of Law in 2005 as Assistant Professor of Law; Promoted to Associate Professor of Law in 2008; Named as Director of Program in Intellectual Property Law in 2010; Tenured and promoted to Professor of Law in 2011; Awarded UF Research Foundation Professorship in 2012; Awarded Feldman Gale Term Professorship in Intellectual Property Law in 2012; Inducted into Academy of Distinguished Teaching Scholars and awarded lifetime title, Distinguished Teaching Scholar in 2016.
Private Practice: Partner, Hale and Dorr LLP (now WilmerHale), Boston (1997-2003); Associate, Sherburne, Powers & Needham, P.C. (now Holland & Knight LLP), Boston (1996-1997).
Courses
Topics to be covered may include structure of the U.S. Patent Act, conditions of patentability, claims drafting, amendment and correction of patents, acts constituting infringement, property and contract interests in patents, and litigation procedures including remedies and defenses.
Covers trademark law, with some coverage of broader unfair competition and false advertising issues. It is a combination common law/statutory class, and will provide experience in interpreting statutory language against a common law background.
This course addresses the law and theory applicable to the protection of confidential and proprietary business information ranging from formulas to customer lists. It includes coverage of trade secret protection and misappropriation in the employment context, such as issues regarding confidentiality and non-competition agreements, and the inevitable disclosure doctrine. Litigation strategies in trade secret misappropriation cases, as well as procedures and requirements for preserving trade secret protection are also covered. Finally, the course touches on relevant comparisons between trade secret law and other forms of intellectual property protection, such as patent law.
Publications
Books
Trade Secrecy in International Transactions (Edward Elgar Publishing, 2015) (with Sharon Sandeen)
Trade Secrets and Undisclosed Information (Edward Elgar Publishing, 2014) (co-edited with Sharon Sandeen)
Trade Secret Law In A Nutshell (West Publishing, 2013) (with Sharon Sandeen)
Cases and Materials on Trade Secret Law (West Publishing, 2012) (with Sharon Sandeen)
Law Review Articles
See vita for complete list of publications.