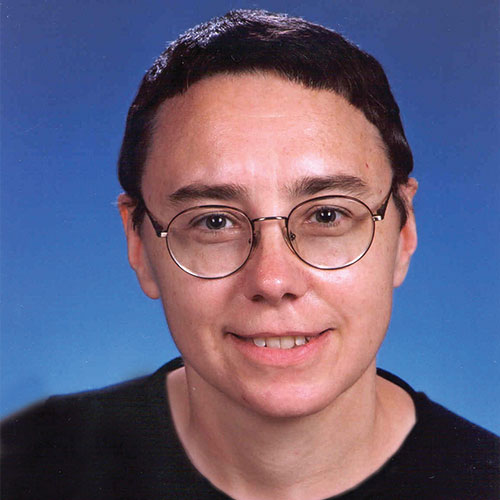 Elizabeth Dale
Affiliate Professor of Law
Professor, Department of History
Mailing Address:
Box #117320 Gainesville, FL 32611
Email:
edale@history.ufl.edu
Phone:
(352) 392-0271 ext 2265
About
Professor Dale has published four books: Criminal Justice in the United States, 1789-1939 (Cambridge, 2011); The Chicago Trunk Murder: Law and Justice at the Turn of the Century (NIU, 2011); The Rule of Justice: The People of Chicago versus Zephyr Davis (Ohio State, 2001) and Debating- and Creating-Authority: The Failure of a Constitutional Ideal in Massachusetts Bay, 1629-1649 (Ashgate, 2001). She has also published articles in Law and History Review and the American Historical Review. She is currently working on three new projects: one is a study of a case involving the third degree (police torture) in Chicago in the 1930s, another looks at transnational constitutional movements in China between 1890-1920, and the third explores the relationship between popular sovereignty and citizenship in US constitutional history. Dr. Dale regularly teaches graduate courses in American Legal and Constitutional History, Comparative Constitutional History, and undergraduate courses on a variety of topics in law and history. In 2010-2011, while on sabbatical, Dr. Dale was a Visiting Scholar at the University of Chicago Department of History; in Spring 2005, she served as a Fulbright lecturer/researcher at Shandong University Law School, Shandong Province, People's Republic of China. Recognition includes: Mahon Award for Undergraduate Teaching (2000-01), Norman Wilensky Graduate Teaching Award (2007-2008), and College of Liberal Arts and Sciences Humanities Enhancement Fellowships (Summer 2009; Summer 2001). She was a Waldo W. Neikirk Term Professor in 2012; and a University of Florida Research Foundation Professor, 2013-2015. Dr. Dale is a member of the Digital Humanities Graduate Certificate Committee and serves as Coordinator for the JD/MA/PhD program at UF. She is also the editor of the Law & History Review.
Education
Ph.D., University of Chicago
J.D., Chicago-Kent College of Law (with honors)
B.A., DePauw University
Teaching and Scholarship
Constitutional history, history of labor law and criminal law and practice, comparative constitutional history, public sector labor and employment law.
Professional Activities
University of Florida: Department of History Assistant Professor (2000), Associate Professor (2002). Joined College of Law as Adjunct Professor (2001), Affiliate Professor (2002). Center for Gender and Women's Studies Affiliated Faculty (2001). Humanities Research Grant (2001). Member Faculty Senate (2002-05). Advisory Board, Journal of Law and Public Policy (2002); Editorial Board, Law and History Review (2001-05).
Clemson University: Assistant Professor Department of History (1995-2000)
Prior Legal Positions: Civil rights and employment discrimination attorney, Law Office of Kenneth N. Flaxman, Chicago, Ill. (1985-91); Member, Federal Trial Bar, Northern District of Illinois.
Courses
Historical introduction to the origins and development of American law, constitutional principles and legal institutions and their influence upon the distribution of social, economic and political power.
Publications
Books
Criminal Justice in the United States 1789-1939, (Cambridge University Press, 2011)
The Chicago Trunk Murder: Law and Justice at the Turn of the Century (Northern Illinois University Press, 2011)
The Rule of Justice: The People of Chicago Versus Zephyr Davis, History of Criminal Law and Criminal Justice Series (Ohio State University Press, 2001)
Debating and Creating Authority: The Failure of a Constitutional Ideal, Massachussetts Bay, 1629-1649, Justice and Power Series (Ashgate Publishing, Ltd (England), 2001)
Book Chapters
"Reconsidering the Seventeenth-Century: Legal History in the Americas" and "Criminal Law and Justice in America," in Blackwell Companion to American Legal History (Sally Hadden and Alfred Brophy, eds, Blackwell, 2013)
"The Su Bao Case and the Layers of Everyday Citizenship in China, 1894-1904," in Multilayered Citizenship 110 (Willem Maas, ed.) (U. Penn. Press, 2013)
Articles
"From Opera to Real Democracy: Popular Constitutionalism & Web 2.0", Journal of Critical Globalisation Studies, Issue on Democracy and Law, Issue 6 (London) (2013) [SSRN]
"Popular Sovereignty: An Antebellum Case Study," in Constitutional Mythologies (A. Marciano, ed., Springer 2011) [SSRN]
"It Makes Nothing Happen: Reasons for Studying the History of Law," 5 Journal of Law, J Culture, and Humanities (2009) [SSRN]
"Death or Transformation? Educational Autonomy in the Roberts Court in the 2006-2007 Supreme Court Review," guest editor Erwin Chermerinsky, 43 Tulsa L. Rev. (Fall 2008) [SSRN]
"People v. Coughlin and the Criminal Jury in Late Nineteenth-Century Chicago," 28 N. Ill. L. Rev., No. 503. (2008) [SSRN]
"Employee Speech & Management Rights: A Counterintuitive Reading of Garcetti v. Ceballos," 29 Berkeley J. Emp. & Lab. L. 175. (2008) [SSRN]
"Criminal Justice in the United States, 1780-1920: A Government of Laws or Men?" Cambridge History of Law in America, Volume 2: 133 (Christopher Tomlins and Michael Grossberg, eds.) (2008)
"A Government of Men, Not Laws: Criminal Law in America, 1790-1920." Cambridge History of American Law, Christopher Tomlins and Michael Grossman, editors. (2008)
"Getting Away with Murder," 111 American Historical Review 95 (2006)
"A Different Sort of Justice: The Informal Courts of Public Opinion in Antebellum South Carolina." 54 S.C. L. Rev. 627 (2003).
"Not Simply Black and White: Jury Power and Law in Late Nineteenth-Century Chicago." 25 Social Science History 7 (Spring 2001) [SSRN]
"The People versus Zephyr Davis: Law and Popular Justice in late Nineteenth-Century Chicago." 17 L. & Hist. Rev. 27 (January 1999)