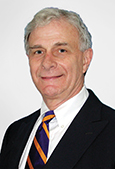 Fletcher N. Baldwin
Emeritus Professor
Past recipient of the Chesterfield Smith Professorship
Director, Center For International Financial Crimes Studies
About
Education
LL.M., Yale University
LL.M., University of Illinois
J.D., University of Georgia (cum laude)
B.A., University of Georgia
Teaching and Scholarship
Constitutional Law, Political & Civil Rights, Criminal Procedure, International Financial Crimes
Professional Activities
University of Florida: Joined College of Law in 1962 as Assistant Professor. Named Associate Professor (1965), Professor (1968). Chesterfield Smith Professor 2000.
Previous Educational Experience: Instructor, University of Georgia School of Law (1961); Teaching Assistant, University of Illinois (1961-62); Lecturer, Equal Opportunities Institute (1965-66); Fellow, Law & the Social Sciences, Yale University (1967-68).Visiting Faculty: Princeton University, Makerere University (Fulbright Professor of Law), University of Natal in South Africa, Baylor University, Escuela Libre De Derecho in Mexico City, Trinity College in England (Cambridge-Warsaw Program).
Legal Experience: Argued appeals before U.S. Supreme Court, death penalty cases before Florida Supreme Court.
Professional Affiliations: Honorary Fellow, Institute for Advanced Legal Studies, University of London; The Georgia Bar; U.S. Supreme Court; American Association of University Professors; Phi Beta Kappa; Phi Kappa Phi; Order of the Coif; Phi Beta Delta; Journal of Financial Crime (Editorial Board); Journal of Money Laundering Control (London) (Advisory Board).
Courses
Police as a social institution, including personnel, bureaucratic structure and incentives. Also covers police practices such as arrest, search, seizure, wiretapping, eavesdropping, use of informers, entrapment, confessions and lineups.
Introduction to United States Constitutional Law. Topics include judicial enforcement of the Constitution to preserve individual liberties; judicial review; separation of powers; structure and powers of the federal government; and federalism.
This seminar will examine laws, executive orders, International agreements, and judicial decisions impacting upon national as well as transnational illicit money transfers especially within the context of terrorism funding.
Publications
Articles
Mission Creep in National Security Law" (with Daniel Ryan), 114 W. Va. L. Rev. 669 (2012) [SSRN]
The Rule of Law, Human Rights and Proportionality as Components of the War Against Terrorism: Is the USA Judiciary in Self-Imposed Exile?, 7 J. Money Laundering Control 218 (2004)
The Rule of Law, Terrorism, and Countermeasures Including the USA Patriot Act of 2001, 16 Fla. J. Int'l L. 43 (2004)
Le terrorisme et les de retorsion incluant le USA Patriot Act de 2001, La Semaine Juridique, Entreprise et Affaries (2003)
Book Chapters
"The Regulations of the Financing of Terrorism," in Research Handbook on International Financial Crime (Barry Rider, ed., Edward Elgar Publishing, 2015)