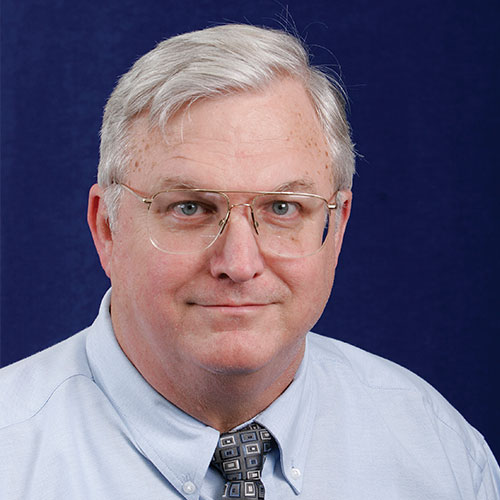 George R. "Bob" Dekle
Director, Criminal Prosecution Clinic
Assistant Director, Criminal Justice Center
Master Lecturer
Mailing Address:
Box #117625 Gainesville, FL 32611
Email:
Dekle@law.ufl.edu
Phone:
(352) 273-0815
About
Education
J.D., University of Florida, 1973
B.A., University of Florida, 1970
Teaching and Scholarship
Criminal Clinic: Prosecution
Professional Activities
University of Florida: Joined college of law faculty in 2006, Criminal Clinic: Prosecution, Legal Skills Professor.
Florida Coastal School of Law: Adjunct Faculty, Trial Practice Workshop, 2005.
Office of the State Attorney, Third Judicial Circuit of Florida: Assistant State Attorney, 1975-2005.
Office of the Public Defender, Third Judicial Circuit of Florida: Assistant Public Defender, 1973-1975.
Courses
Enrollment by application prior to pre-registration. Internships will normally be in the Gainesville State Attorney's Office. Internships outside the Gainesville area may be arranged with prior approval of the professor. Course objectives and goals: To familiarize students with all aspects the art and craft of prosecution. To instil in students an understanding of the ethical requirements of prosecution. To equip students with the skills necessary for rendering satisfactory performance as entry level prosecutors.
A survey of the Florida Rules of Criminal Procedure. Will familiarize students with the rules, examine the nuances of the rules, explore commonly encountered pitfalls, and study the interplay between the rules and the Florida Statutes.
This course focuses on the ethical expectations of criminal trial lawyers and the unique ethical requirements imposed on prosecutors. Using case studies, students examine how the competing roles of the American prosecutor can create conflict and how prosecutors can perform those competing roles with due regard for ethical concerns.
Publications
Books
Abraham Lincoln's Most Famous Case: The Almanac Trial (Praeger Publishing, 2014)
The Case against Christ: A Critique of the Prosecution of Jesus (Cambridge Scholars Publishing, 2012)
Cross Examination Handbook: Persuasion, Strategies, and Techniques (with William S. Bailey and Ronald H. Clark) (Aspen, 2011)
The Last Murder: The Investigation, Prosecution, and Execution of Ted Bundy (Praeger Publishing, 2011)
Prosecution Principles: a Clinical Handbook (West Academic Publishing, 2007)
Other Publications
"Pretrial Motion Practice in Capital Cases," The Practical Prosecutor, NCDA, Columbia, S.C. 2006
"A Classical Approach to Final Argument," Chapter 31 of Mosely, Candace M., Ed., Successful Trial Strategies for Prosecutors, NCDA, Columbia, S.C. 2005
"Arguing Circumstantial Evidence in Murder Cases," Chapter 32 of Mosely, Candace M., Ed., Successful Trial Strategies for Prosecutors, NCDA, Columbia, S.C. 2005
"Communicating Case Theory on Cross Examination," The Practical Prosecutor, NCDA, Columbia, S.C. 2004
"Required Pretrial Notices," Chapter 6.I of Florida Prosecutors Manual, FPAA, Tallahassee, FLa. 1982