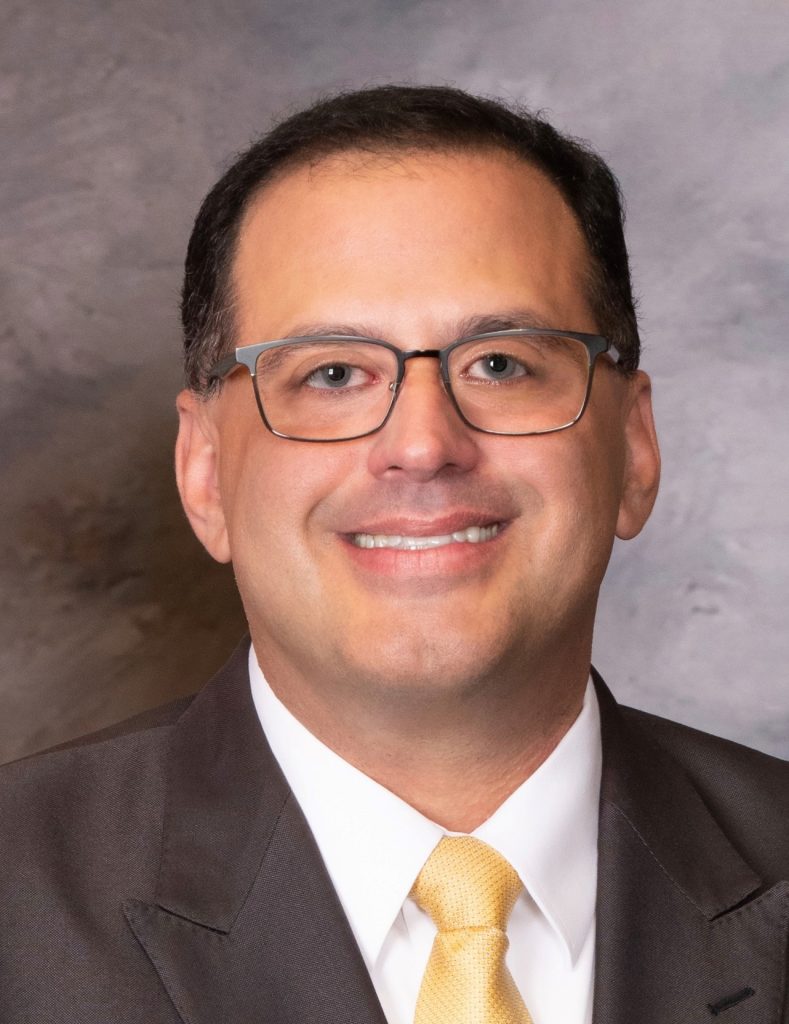 Hon. John L. Badalamenti
Peter T. Fay Jurist-in-Residence
About
John L. Badalamenti is a United States District Judge for the Middle District of Florida and a former judge on Florida's Second District Court of Appeal. He earned a Bachelor of Arts in Criminology and Law with Highest Honors and a Master of Arts Degree in Sociology from the University of Florida, and a Juris Doctor with Honors from the University of Florida Fredric G. Levin College of Law, where he served on the Executive Editorial Board for the University of Florida Journal of Law and Public Policy and Director of its Juvenile Justice Symposium.
After law school, he accepted an appointment to the United States Attorney General's Honors Program, serving as legal counsel to the Federal Bureau of Prisons. He then served as a law clerk to both the Honorable Frank Mays Hull and Paul H. Roney of the U.S. Court of Appeals for the Eleventh Circuit. Judge Badalamenti served for nearly a decade as an Assistant Federal Public Defender in Tampa, earning an AV-Preeminent® rating by Martindale-Hubbell in the areas of appellate practice and criminal law. He presented several oral arguments in the U.S. Court of Appeals for the Eleventh Circuit and represented clients in all litigation stages in the U.S. District Court for the Middle District of Florida.
As an Assistant Federal Public Defender, Judge Badalamenti was counsel of record, authored the petition for writ of certiorari, and presented oral argument in the Supreme Court of the United States for the prevailing petitioner, a fisherman, who was charged under a criminal provision, 18 U.S.C. § 1519, of the Sarbanes-Oxley Act of 2002 for destroying undersized fish to prevent their seizure by federal authorities.  See Yates v. United States, 135 S. Ct. 1074 (2015).
Judge Badalamenti previously served as Chair of the Florida Bar's Federal Court Practice Committee and Vice Chair of the Florida Bar's Standing Committee on Professionalism.  He has served on the faculty for legal education programs presented by the Federal Judicial Center, the Florida Bar, the Federal Bar Association, the American Bar Association, the Institute for Continuing Legal Education of Georgia, and various local bar associations. He currently serves on the Board of Directors of Gentlemen's Quest, a not-for-profit organization which serves the academic and professional development needs of high school youth in the Tampa Bay community.
In his role as the Peter T. Fay Jurist-In-Residence starting in Fall 2023 semester, Judge Badalamenti will co-teach a seminar, Advanced Constitutional Theory: Originalism and its Foes. Working year-round from chambers, Judge Badalamenti will develop and facilitate student-focused programs, bringing distinguished federal and Florida state jurists together to expound upon Originalism and other methods of constitutional interpretation.  The first of these educational programs will be held in Tampa.
Education 
J.D., with Honors, University of Florida Levin College of Law
M.A., Sociology, University of Florida
B.A., with Highest Honors, Criminology and Law, University of Florida
Teaching and Scholarship
Adjunct Professor, University of Florida Levin College of Law
Advanced Constitutional Theory: Originalism and its Foes
Faculty & Instructor, Federal Judicial Center
Statutory Construction
Federal Sentencing Guidelines
Adam Walsh Act
Federal Bureau of Prisons Operations
Publications
Selected Publications 
John L. Badalamenti (with Lindsay Holcomb), Judicial Decision-Making, Routledge Handbook of Evidence-Based Crim. Just. Pract. (Edelyn Verona & Bryanna Fox, eds., forthcoming 2023)
John L. Badalamenti, "Respond" to Emails, Do Not Just "Reply" to Them, The Professional, Vol. XIV, No. 1 (The Henry Latimer Center for Professionalism, The Florida Bar) (Spring 2017)
John L. Badalamenti (with Gary L. Sasso), Circumventing Intent, Securities News, Litigation Section, American Bar Association, 12, No. 3 (2002)
John L. Badalamenti (with Charles W. Thomas, & Diane Bolinger), Private Adult Correctional Facility Census (10th 1997) (cited in Richardson v McKnight, 521 U.S. 399, 409 (1997))