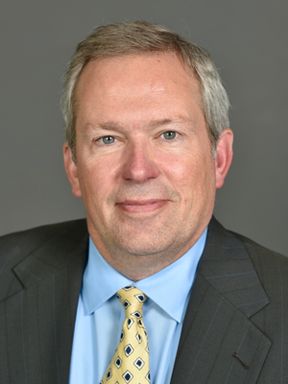 James Van Nostrand
Visiting Professor
About
Jamie Van Nostrand is a Visiting Professor at University of Florida Levin College of Law. He currently serves as the Charles M. Love, Jr. Endowed Professor and Director of the Center for Energy and Sustainable Development at West Virginia University College of Law. Before coming to WVU in July 2011, Professor Van Nostrand spent three years as a member of the adjunct faculty at the Elisabeth Haub School of Law at Pace University in White Plains, NY and Executive Director of the Pace Energy and Climate Center. Prior to his transition to the academy, Professor Van Nostrand had a successful career in private law practice as a partner in the Environmental and Natural Resources practice group of large law firms based in the Pacific Northwest (Perkins Coie LLP and Stoel Rives LLP). In his 22-year career in private practice, Professor Van Nostrand represented energy clients in state regulatory proceedings in eight western states, as well as proceedings before the Federal Energy Regulatory Commission. Professor Van Nostrand was recognized by the Energy Bar Association as its 2007 State Regulatory Practitioner of the Year.
Professor Van Nostrand received his LL.M. in Environmental Law from the Elisabeth Haub School of Law at Pace University, his J.D. from the University of Iowa College of Law, his master's degree in economics from SUNY at Albany, and an undergraduate degree in economics from the University of Northern Iowa.
Professor Van Nostrand is the author of an upcoming book to be released by Cambridge University Press in July 2022, The Coal Trap: How West Virginia Was Left Behind in the Clean Energy Revolution.
Education 
LL.M., Elisabeth Haub School of Law at Pace University
M.A., SUNY at Albany
J.D., University of Iowa College of Law
B.A., University of Northern Iowa
Publications
Books
THE COAL TRAP: HOW WEST VIRGINIA WAS LEFT BEHIND IN THE CLEAN ENERGY REVOLUTION, Cambridge University Press, ISBN 978-1-108-83058-4 (2022)
Articles and Book Chapters
"Protecting Consumers via Tariff Regulation," Chapter 60, in ELGAR ENCYCLOPEDIA OF ENVIRONMENTAL LAW, VOLUME XII: ENERGY LAW AND THE ENVIRONMENT, International Union for Conservation of Nature (IUCN) (Edward Elgar Publishing, forthcoming 2023)
"Quantifying the Resilience Value of Distributed Energy Resources," 35 FLA. S. U. J. LAND USE & ENVTL. L. 1 (2020)
"The Trump Administration's Futile Efforts to Prop Up the Declining U.S. Coal Industry," Trends, American Bar Association Section on Environment, Energy & Resources (Oct/Nov 2019)
Using Emergency Powers to Provide Financial Assistance to Coal and Nuclear Plants," 11 KY. J. EQUINE, AGRIC. & NAT. RESOURCES L. 191 (2019)
"Production and Delivery of Bioenergy Fuels," in LEGAL PATHWAYS TO DEEP DECARBONIZATION IN THE UNITED STATES 692 (edited by Michael B. Gerrard and John C. Dernbach, Environmental Law Institute 2018)
"Keeping the Fox from Managing the Henhouse: Why Incumbent Utilities Should Not Be Allowed to Operate the Distribution System Platform," 8 GEO. WASH. J. ENERGY AND ENVTL. L. 23 (2017)
"Why the U.S. Coal Industry and Its Jobs Are Not Coming Back," YALE ENVIRONMENT 360 (December 1, 2016)
"Keeping the Lights on During Superstorm Sandy: Climate Change Adaptation and the Resiliency Benefits of Distributed Generation," 23 N.Y.U. ENVTL. L.J. 92 (2015)
"Getting to Utility 2.0: Rebooting the Retail Electric Utility in the U.S.," 6 SAN DIEGO J. CLIMATE & ENERGY L. 149 (2015)
"An Energy and Sustainability Roadmap for West Virginia," 115 W. VA. L. REV. 885 (2013)
"Energy and Environmental Justice: How States Can Integrate Environmental Justice into Energy-Related Proceedings," 61 CATH. U. L. REV. 701 (2012)
Chapter 19, "Biofuels", THE LAW OF CLEAN ENERGY: EFFICIENCY AND RENEWABLES, edited by Michael B. Gerrard, American Bar Association, 2011 (with A. Hirschberger).
"Legal Issues in Financing Energy Efficiency," 2 GEO. WASH. J. ENERGY AND ENVTL. L. 1 (2011)
"New York's Roadmap for Reducing Greenhouse Gases in the Transportation Sector," 2011 U. ILL. L. REV. 475 (2011) (with A. Hirschberger).
"Preserving the Public Interest through Alternative Dispute Resolution of Utility Retail Rate Cases," 27 PACE ENVTL. L. REV. 227 (2009) (with E. Honaker)
"Constitutional Limitations on the Ability of States to Rehabilitate Their Failed Electric Utility Restructuring Plans," 31 SEATTLE U. L. REV. 593 (2008)
"Representing the Utility in State Retail Rate Proceedings," The Best Practices of Leading Energy Lawyers: Successful Strategies and Best Practices for Dealing with Energy-Related Legal Issues, Aspatore, Inc. (2007)
"The Standard for Setting Utility Rates in Wyoming: Restoring the Required Balance Between Investors and Customers," 4 WYO. L. REV. 245 (2004)
Co-Editor-In-Chief, Washington Administrative Law Practice Manual, Butterworth
"The Legislative Evolution of Title I of the Public Utilities Regulatory Policies Act of 1978: A Study in Compromise," 5 J. CORP. L 105 (1979)
"Betterment Accounting: A Requiem by the SEC?," 4 J. CORP. L. 213 (1978)
Other Publications
"Bailing Out Coal on the Backs of Ratepayers," (Op-Ed piece) CHARLESTON GAZETTE-MAIL (April 7, 2022)
"Manchin Could Deliver Big Benefits for Working Families by Supporting This One Budget Provision," (Op-Ed piece) WEST VIRGINIA STATE JOURNAL (September 19, 2021)
"Time for the Public Service Commission to Protect West Virginia Ratepayers," (Op-Ed piece) CHARLESTON GAZETTE-MAIL (September 17, 2021)
"West Virginia Unlikely to See Texas-Sized Problems," (Op-Ed piece) CHARLESTON GAZETTE-MAIL (February 26, 2021)
"Here's Why Trump's New Strategy to Keep Ailing Coal and Nuclear Plants Makes No Sense," The Conversation (June 2018) (republished in several newspapers throughout the country)
"To Draw Jobs, WV Needs Ability to Give Manufacturers a Break on Electricity," (Op-Ed piece) CHARLESTON GAZETTE-MAIL (April 29, 2018)
"Planned Sale of Pleasants Plant a Step Backward," (Op-Ed piece) CHARLESTON GAZETTE-MAIL (September 23, 2017)
"Expanding Economic Opportunities for West Virginia under the Clean Power Plan," July 2016 (with E. Hansen & J. James)
"The Clean Power Plan and West Virginia: Compliance Options and New Economic Opportunities," June 2015 (with B. Argetsinger, E. Hansen & J. James)
"EPA Regulation of Carbon Dioxide Emissions from Existing Power Plants under Section 111(d) of the Clean Air Act," written materials to accompany presentation at 2014 Kentucky Mineral Law Conference, Energy & Mineral Law Foundation