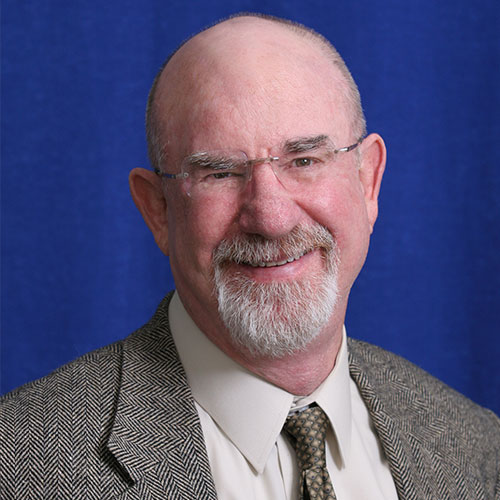 Jeffrey Davis
Gerald A. Sohn Research Professor
Professor of Law
Mailing Address:
Box #117625 Gainesville, FL 32611
Email:
davis@law.ufl.edu
Phone:
(352) 273-0956
Expertise
About
Professor Davis has specialized in Contract, Commercial, and Bankruptcy law since 1973, publishing numerous articles on Consumer Credit, Bankruptcy, and Banking law. He taught at the University of South Dakota, Rutgers-Camden University, and New York University Law Schools before joining the University of Florida faculty in 1981. He is a member of the California, Florida, and American Bar Associations.  He is a past chair of the Bankruptcy/UCC Committee of the Business Section of the Florida Bar, and regularly serves on the Legislation Committee of the Executive Council of the Business Law Section.  From 1995 to 2001 he served as the Reporter for the Business Section's Special Committee on Post-Judgment Creditors' Remedies and was the principal drafter of the Florida Judgment Lien Statute.  In recent years he has received the Florida Law School Professor of the Year Award, the Lifetime Achievement Award from the Business Law Section of the Florida Bar, and has written about Florida's new Judgment Lien Statute, the use of the In Pari Delicto defense in bankruptcy cases, and the amendments to the Florida Assignment-for-the-Benefit-of-Creditors law, protection of charities from avoidance of donations as fraudulent conveyances, and the first steps taken by the United States and Australia to regulate the decision to grant consumer credit.
Education
LL.M., University of Michigan
J.D., Loyola Law School, Los Angeles
B.S., University of California, Los Angeles
Teaching & Scholarship
Contracts, Sales, Domestic and International Sales and Lease of Goods, Commercial Paper, Secured Transactions, Bankruptcy, Debtor-Creditor Relations, Banking Regulation
Professional Activities
University of Florida: Joined Law faculty in 1981 as Professor. He was named Trustee Research Fellow 1998-99 and was appointed Gerald A. Sohn Research Scholar in 1999.
Prior Educational Positions: University of South Dakota (1973-75), Rutgers (1975-78), New York University (1978-1981).
Organizations: American Bar Association, California Bar Association, Florida Bar Association (Legislation Committee), Business Law Section Executive Council; Bankruptcy/UCC Committee of Business Section; Reporter, Special Committee on Post Judgment Creditor Remedies.)
Courses
An introduction to the law and theory of legally enforceable agreements and promises, including elements of contract formation; consideration; effects of non-performance; conditions for relief from or discharge of obligations; and remedies.
The law applicable to the sale of goods, including bulk transfers, with emphasis on the legal devices utilized in the distribution of such property.
This course will analyze the market and regulatory architecture of key aspects of the US financial sector as it exists today, noting new regulations resulting from the last financial crisis of 2009.  We'll open by studying the theory and history of regulations, then proceed to explore the central topic of banking-related financial activities, in particular consumer finance (e.g. mortgages and credit card loans), then the Florida Bar topic of retail payment systems (e.g. retail cash, checks as well as credit & debit cards) and finally complex financial conglomerates (e.g. bank holding companies).  Time permitting, we'll conclude with some studies on investment management, including investment advisers and their advised public mutual as well as private hedge & private equity funds.  At times, we'll emphasize the "international" comparative aspects of these fields, noting the cross-border implications of US rules, and comparing, where appropriate, the US financial regulatory framework and policy choices to the EU.  To help students with problem solving for the Bar, Professor Chertok will provide some optional sample problems on a non-graded basis. 
The objective of the course is to give the student a grounding in bankruptcy processes, a strengthened appreciation of the philosophical and policy-based underpinnings of bankruptcy, and a deepened understanding of selected aspects of bankruptcy practice. The course will consist of a number of selected problems of current interest in the practice of bankruptcy and debtor-creditor law.
Credit for Debtor-Creditor Law (LAW 6050) precludes additional credit for this course. A study of individual collection of monetary judgments and administration of insolvent estates under the Bankruptcy Code and state law.
Publications
Articles
Regulating for the First Time the Decision to Grant Consumer Credit: A Look at the First Steps Taken by the United States and Australia, 26 U. Fla. J. L. & Pub. Pol'y 131 (2015) [SSRN]
Choosing Among Innocents: Should Donations to Charities be Protected from Avoidance as Fraudulent Transfers, 22 U. Fla. J. L. & Pub. Pol'y 407 (2012)
Florida's Beefed-Up Assignment for the Benefit of Creditors as an Alternative to Bankruptcy, 19 U. Fla. J. L. & Pub. Pol'y 17 (2008) [SSRN]
Ending the Nonsense: The In Pari Delicto Doctrine Has Nothing to do With What is 541 Property of the Bankruptcy Estate, 21 Emory Bankr. Dev. J. 519 (2005)
Fixing Florida's Execution Lien Law Part Two: Florida's New Judgment Lien on Personal Property, 54 Fla. L. Rev. 119 (2002)
Fixing Florida's Execution Lien Law, 48 Fla. L. Rev. 658 (1996)