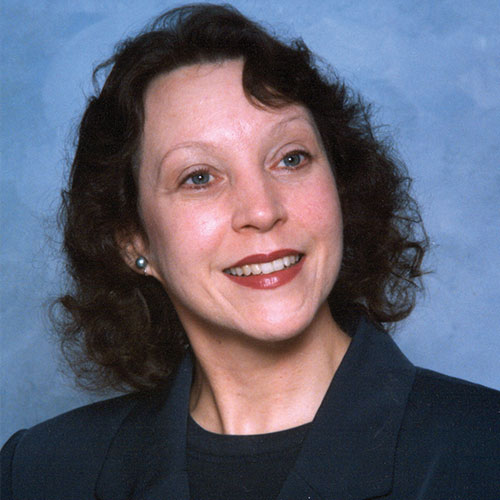 Jennifer Zedalis
Senior Legal Skills Professor
Director, Trial Practice
Assistant Director, Criminal Justice Center
Mailing Address:
Box #117626 Gainesville, FL 32611
Email:
zedalis@law.ufl.edu
Phone:
(352) 273-0814
Expertise
About
Ms. Zedalis is the Director of Trial Practice at the University of Florida Levin College of Law, and an Assistant Director of the Criminal Justice Center. She is the Co-Chair of the Gerald T. Bennett Public Defender/Prosecutor Trial Program, and has served on the PPD faculty for 24 years. She teaches trial practice, pretrial practice, and intro to lawyering, and has also taught mental health litigation and the criminal defense clinic. She is the faculty advisor for the trial team. She serves as Chair of the Peter T. Fay Jurist in Residence Program. She has practiced criminal defense for thirty years, and continues to do pro bono trial work as time permits. She was formerly an assistant public defender in the Fifth and Eighth Judicial Circuits, and ran a solo law practice from 1998 to 2003. She has handled all types of criminal cases, including capital cases, appeals, and post-conviction proceedings in addition to trials. She has lectured in the United Kingdom, Poland, and Costa Rica in the areas of American trial procedure, evidence, and criminal practice. She has been called as an expert in Florida criminal law in the Canadian Court of Immigration, and her article on "Justice Worthy Closing Arguments" has been published by the ABA Trial Evidence Committee.
Ms. Zedalis has been interviewed on television and radio regarding high profile cases, most recently the shooting death of Trayvon Martin, in five different countries, including the U.S., Russia, Jamaica, Japan, and Canada.
Ms. Zedalis is an affiliate professor in the UF Dept of Psychiatry, and teaches forensic psychiatrists in the Landmark Cases Seminar.
She serves on the Executive Council of the Criminal Law Section, Florida Bar. She is also a member of the ABA Litigation Section, the Florida Bar Trial Lawyers Section, the National Association of Criminal Defense Lawyers, and the Eighth Circuit Bar Association.
She has a Juris Doctorate from the University of Florida (1984) and a Bachelor of Arts Degree in English Literature from Duke (1980).
Education
J.D., University of Florida
B.A., Duke University (magna cum laude)
Teaching and Scholarship
Criminal Law, Trial Practice
Professional Activities
University of Florida: joined law school faculty 2002 as Legal Skills Professor, Virgil Hawkins Clinics, and Director, Gerald T. Bennett Prosecutor/Public Defender Program. Serves as Director, Trial Practice Program. Also serves as Assistant Director of the Criminal Justice Center. Previously member of Adjunct Faculty (1990-95, 1999-2002), and field supervisor of Criminal Clinic Interns.
Professional Experience: Assistant Public Defender, 5th Judicial Circuit (1984-85); Assistant Public Defender, 8th Judicial Circuit (1985-98); Division Chief, County Court (1990-95); Law Office of Jennifer Zedalis (1998 -02) specializing in criminal trial practice and appeals.
Organizations/Award/Honors: The Florida Bar, Florida Association of Criminal Defense Lawyers, American Bar Association (Litigation Section).
Courses
Registration priority will be given to third-year students. A study of the trial process, including law relating to trials, trial tactics, and trial techniques. The first half consists of classroom work and a weekly three-hour laboratory, involving role-playing and critical evaluation. The second half consists of simulated trials and critical evaluation.
Publications
Articles, Books and Publications
"Lost in Case: 10 Ways to Bring Justice Into Closing Argument," ABA Trial Evidence Committee Spring 2014 Journal (June 04, 2014)
"Rethinking Your Practice Habits: Seven Ways to be a Better Lawyer in the Criminal Courts," Florida Criminal Law Journal Volume XXXIII, No.1 Fall 2003
"Revisiting the Decision of Death in Hurst v. Florida," The Journal of the American Academy of Psychiatry and the Law Volume 44, No. 4 December 2016
"Real and Demonstrative Evidence," Faculty Manual, Florida Bar/ Gerald T. Bennett Public Defender Prosecutor Training Program, 2004
"Portrait of a True Advocate," Florida Bar Criminal Law Update Volume 2, Issue 1, March 2009
Trying Cases: Promise, Prove and Persuade (Vandeplas, 2018)
Case Files for Teaching Advocacy
Raven Temple v. Prime Global Insurance Co., Inc. (2011)
Case Summaries for Criminal Practice, 2010, 2012, 2015 Trial Practice Problems and Case Files, University of Florida Levin College of Law
State of Florida vs. Gary Allen Wynn, 2005 (Revised, 2007)
Racine Crews vs. Chandler-Wolf Building Supply Co. Inc., 2005