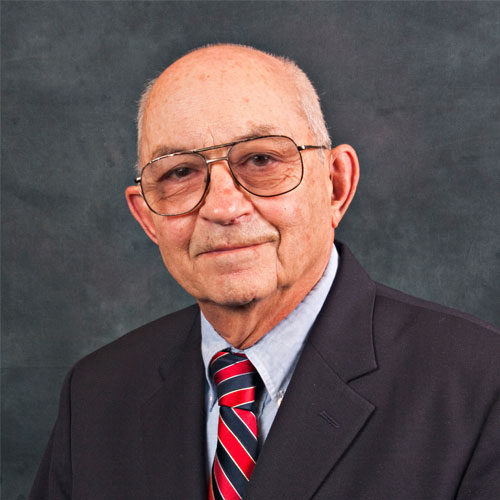 Jerold H. Israel
Professor Emeritus
About
Education
L.L.B., Yale Law School
B.B.A., Western Reserve University
Teaching and Scholarship
Criminal Procedure, grand juries, white collar crime
Professional Activities
University of Florida: Joined College of Law faculty 1993 as Ed Rood Eminent Scholar in Trial Advocacy & Procedure.
University of Michigan: Assistant, Associate and Professor (1961-82), Alene and Allan F. Smith Professor of Law (1982-96). Outstanding Teacher Award 1987. Emeritus since 1996.
Visiting Faculty: Stanford University, University of Kansas
Law Reform Participation: Executive Secretary, Michigan Law Revision Commission, 1973-93; Co-Reporter, National Conference of Commissioners on Uniform State Laws, Uniform Rules of Criminal Procedure (1974 ed.); Reporter/co-reporter, Michigan Bar Committees to Revise the Criminal Code and Code of Criminal Procedure; Michigan Governor's Study Committee for a Commission on Investigations; Michigan Supreme Court Committee on Guilty Pleas
Clerkship: U.S. Supreme Court Justice Potter Stewart (1959 -60).
Career Highlights: Co-author of most frequently cited criminal procedure treatise; co-author of most widely adopted criminal procedure coursebook, used in 100+ law schools by estimated 400,000 students; author of numerous publications/books/law review articles/government commission reports.
Publications
Current Books
Advanced Criminal Procedure (with Kamisar, et. al.) 14th ed., West Academic, 2015
Basic Criminal Procedure (with Kamisar, et. al), 14th ed., West Academic, 2015
Criminal Procedure and the Constitution (with Kamisar, et. al.) annual editions (1988-2015), West Academic, 2015
Criminal Procedure Hornbook (with LaFave, et. al.), 5th ed., West Academic, 2009
Criminal Procedure (a 7 volume treatise) (with LaFave, et. al.) 4th ed., Thomson Reuters, 2015 (also on Westlaw, database CRIMPROC)
Criminal Procedure: Constitutional Limitations in a Nutshell (with LaFave), 8th ed., West Academic, 2014
White Collar Crime Hornbook (with Podgor, et. al), West Academic, 2013
White Collar Crime in a Nutshell (with Podgor), 5th ed., West Academic, 2015
White Collar Crime: Law and Practice (with Podgor et. al.), 4th ed., West Academic, 2015
Representative Law Reviews / Journals
Free-Standing Due Process and Criminal Procedure: The Supreme Court's Search for Interpretive Guidelines, 45 St. Louis University Law Journal 303 (2001)