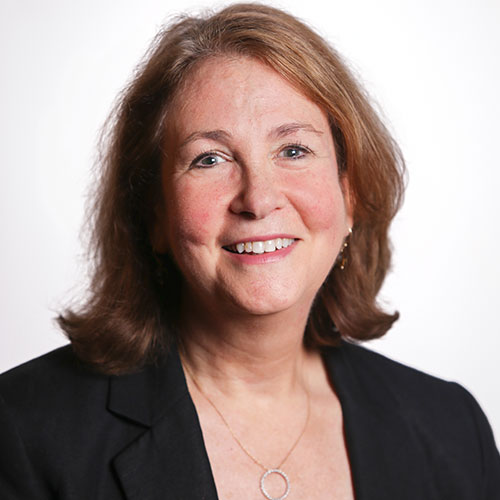 Joan Stearns Johnsen
Senior Legal Skills Professor
Mailing Address:
Box #117626 Gainesville FL 32611
Email:
johnsen@law.ufl.edu
Phone:
(352) 273-2739
About
Joan Stearns Johnsen specializes in Alternative Dispute Resolution related skills including negotiation, mediation, and arbitration. Professor Johnsen also coaches the International Commercial Arbitration Moot Court Competition Team.
Prior to joining the faculty of the Levin College of Law, Professor Johnsen practiced full time as a commercial neutral mediating and arbitrating complex commercial, financial, and employment matters. She continues to mediate and arbitrate and is on the panel of the American Arbitration Association, is a Distinguished Neutral for the International Center of Conflict Prevention and Resolution ("CPR"), is a Fellow of the Chartered Institute of Arbitrators, ("FIArb"), and is certified by the International Mediation Institute, ("IMI").
Professor Johnsen began her career as a litigator for the Commodity Futures Trading Commission in Washington, D.C. and for Smith Barney in New York. Professor Johnsen was also the Associate General Counsel of the Commodity Exchange, Inc. (COMEX) in New York.
Professor Johnsen is active in the leadership of the American Bar Association. She is the current Chair Elect of the Section of Dispute Resolution and is the co-chair of the Mediation Sub-Committee of the ADR Committee of the Litigation Section.  Professor Johnsen is also an academic board member of the Miami International Arbitration Society and a member of the New York State Mediator Ethics Advisory Committee.
Education
J.D., Case Western Reserve University School of Law
B.A., French Literature and Language, Northwestern University
Courses
Using simulations and role plays, this course explores negotiation skills lawyers employ in both transactional and dispute resolution contexts.
This course covers the law governing arbitration from the 1925 enactment of the federal arbitration act through the supreme court's key decision: AT&T Mobility V. Concepcion. It focuses on how courts treat Arbitration, including their enforcement of arbitral awards.
A course combining study of the Convention on the International Sale of Goods (CISG) with participation in the International Commercial Arbitration Moot (ICAM) program. The first third of the course is devoted to study of the CISG, at the end of which students will take an examination on the Convention.