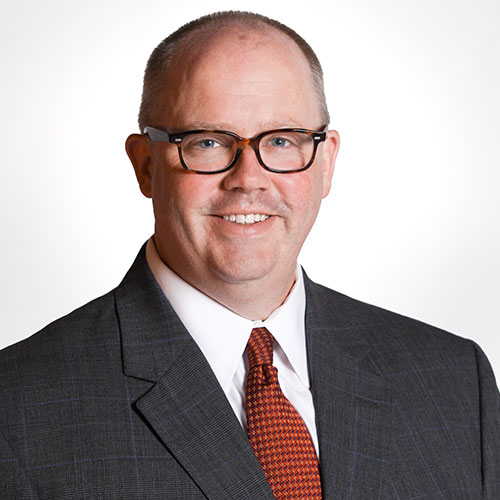 John F. Stinneford
Edward Rood Eminent Scholar Chair
Professor of Law
Litigation Curriculum Advisor
About
John Stinneford is the Edward Rood Eminent Scholar Chair and Professor of Law at the University of Florida Levin College of Law. He researches, teaches, and consults in the areas of legal ethics, criminal law, criminal procedure, and constitutional law. His work has been cited by the United States Supreme Court, several state supreme courts and federal courts of appeal, and numerous scholars. It has been published in numerous scholarly journals including the Georgetown Law Journal, the Northwestern University Law Review, the Virginia Law Review, the Notre Dame Law Review, and the William & Mary Law Review. The Stanford-Yale Junior faculty forum selected one of his articles as the best paper in the category of Constitutional History, and the AALS Criminal Justice Section named another article as the best paper in its Junior Scholars Paper Competition. In the fall of 2015, he was a Visiting Scholar at the Georgetown Law Center, Center for the Constitution.
Before joining the Florida faculty in 2009, Professor Stinneford clerked for the Hon. James Moran of the United States District Court for the Northern District of Illinois, served as an Assistant United States Attorney, and practiced law with Winston & Strawn in Chicago. Professor Stinneford teaches first-year courses in Criminal Law and Constitutional Law, and upper-level courses in Professional Responsibility, Criminal Procedure, Federal Criminal Law, Law & Literature, and White Collar Crime.
Education
J.D., Harvard Law School
M.A., Harvard University
B.A., University of Virginia
Teaching and Scholarship
Legal Ethics / Professional Responsibility
Criminal Law
Criminal Procedure
Sentencing
Constitutional Law

Courses
Introduction to United States Constitutional Law. Topics include judicial enforcement of the Constitution to preserve individual liberties; judicial review; separation of powers; structure and powers of the federal government; and federalism.
Substantive law of crimes, including principles of punishment, elements of typical crimes, responsibility and defenses.
Examines role of the individual lawyer and legal profession in contemporary society. Topics include the role of the lawyer as advocate, counselor, and officer of the court; the ethical and moral obligations lawyers owe their clients, other lawyers, courts, and society as derived from general ethical and moral principles and as embodied in model rules of professional conduct and the Restatement of the Law Governing Lawyers; and problems encountered in representing particular categories of clients, including individuals, corporations, criminal defendants, and indigents, among others.