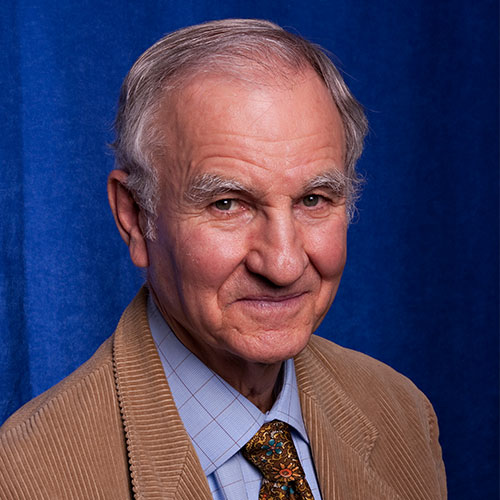 Joseph W. Little
Emeritus Professor
Mailing Address:
Box #117625 Gainesville, FL 32611
Email:
Little@law.ufl.edu
Phone:
(352) 273-0954
About
Education
J.D., University of Michigan
M.S.M.E., Worcester Polytechnic Institute (highest honors)
B.S.M.E., Duke University (summa cum laude)
Teaching and Scholarship
Local Government Law, State and Local Taxation, United States and State Constitutional Law, Worker's Compensation and Employment Legislation, Torts and Reparation Systems Reform, Property, Administrative Law, Comparative Constitutional Law and History.
Professional Activities
University of Florida: Joined College of Law in 1967 as Assistant Professor. Named Associate Professor 1968, Professor 1971 and Alumni Research Scholar in 1994.
Visiting Faculty: Monash University (Australia), University of Auckland (New Zealand), University of Natal (South Africa), Visiting Fellow, Wolfson College at Oxford University, University of Peking, Stellenbosch University, South Africa.
University of Michigan: Resident Advisor Hinsdale House, Office of Student Affairs (1961-63); Navigation Systems Engineer at Navigation and Control Systems Laboratory, Institute of Science and Technology (1961-64).
Government Administration: Gainesville City Commissioner (1972-78); Gainesville Mayor-Commissioner (1977-78).
Professional Affiliations: Member of Florida, Georgia, Michigan and District of Columbia Bars; Phi Beta Kappa, Sigma Xi, Florida Bar Committees on Professional Ethics, Florida Defenders of the Environment.
Courses
The central question in Torts is how society should respond to the problem of high dollar typically accidental physical harm, when injury is unfortunate, but unintended. Our course will focus mostly on the problem of unintentional harm, as applied to bodily and emotional harms. Theories covered will include negligence, strict liability, products liability and intentional torts as well as all their affirmative defenses. As there are seldom clear answers with legal questions spanning so many perspectives, and amorphous factual inquiries (including the role of the judge and jury, circumstantial evidence and fundamental problems), Torts trains students to answer timeless amorphous questions, thereby developing keen policy and argumentation skills, applicable to a wide variety of legal areas.
Rights of employees and duties of employers under modern social programs, including workers' compensation, wage and hour regulations, Social Security, old age, disability and medical problems and anti-discrimination laws.
Examination of the substantive and procedural law of local governments, including organization, powers, procedure, personnel, and of financing sources, including state and local taxation, special assessments, user fees and borrowing.
Publications
Books
LOCAL GOVERNMENT LAW AND FINANCE, with supplement (University of Florida College of Law, 2002 and preceding years).
FLORIDA CONSTITUTIONAL LAW, with supplement (University of Florida College of Law, 2002 and preceding years).
WORKER'S COMPENSATION, (West 1999, Fourth Edition) (w/ Bacon and Smith).
TORTS: THE CIVIL LAW OF REPARATION FOR HARM DONE BY WRONGFUL ACT (casebook), (Matthew Bender and Company, 1997) (w/ Lyrissa Barnett Lidsky).
Articles
An Alternative View of Refining Comparative Fault in Florida, 89 Fla. Bar J. 36 (2015)
Election Disputes and the Constitutional Right to Vote, 13 J. L. & Pub. Pol'y 37 (2001) [bepress]
Teaching Torts, Introduction to the Law of Torts, 45 St. Louis L.J. 715, (2001)