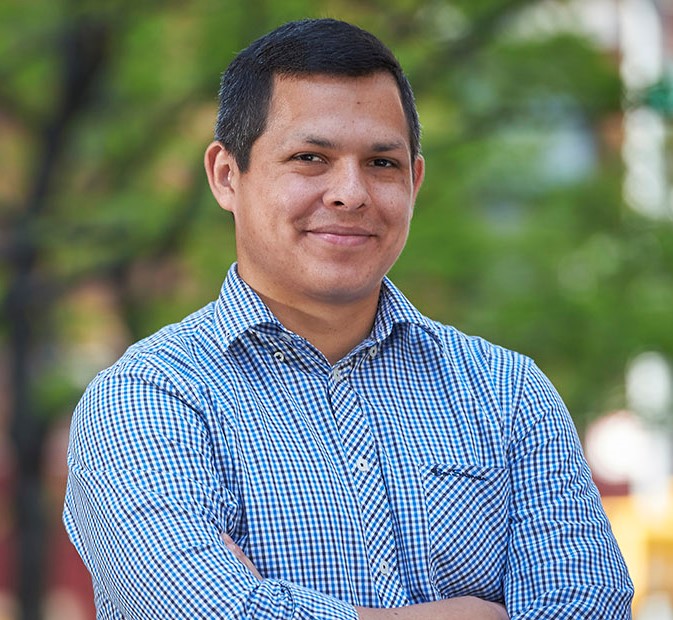 Juan Caballero
Legal Skills Professor
Director, Immigration Clinic
About
Juan Caballero directs the Immigration Law Clinic at the Levin College of Law. He previously taught the first-year Lawyering course at NYU School of Law. Prior to teaching at NYU, Caballero worked as a staff attorney with the American Civil Liberties Union of Illinois. In this role, he worked with colleagues to litigate high-profile cases on a wide range of civil rights issues including: immigrant rights, prisoner rights, freedom of speech and expression, and voting rights. Previously, Caballero served as a Teaching Fellow with the MSU Immigration Law Clinic, where he and his students represented immigrants in litigation at the agency and federal court level.
Caballero's scholarship focuses on immigration and administrative law. He has been published in the Loyola Law Journal and the NYU Journal of Law and Liberty. Caballero's current research focuses on the unique implications of courts' application of Chevron deference in immigration cases and the idiosyncrasies that arise.
Caballero received his J.D. from New York University School of Law and his B.A. from Yale University. He is admitted to practice in both Illinois and New York.
Education
J.D., New York University School of Law
B.A., Yale University
Teaching and Scholarship
Immigration Law, Administrative Law, Constitutional Law, Appellate Advocacy
Publications
An Inconsistent Chevron Standard: Refining Chevron Deference in Immigration Law, 52 Loy. U. Chi. L.J. 179 (2020).
Administering the Spectrum of Deference in the Administrative Age, 10 NYU J.L. & Liberty 810 (2016) (Note).
NYU Immigrant Rights Clinic Practice Advisory: Understanding Lora v. Shanahan and the Implementation of Bond Hearings for Immigrants in Prolonged Detention, 21-2 Bender's Immigr. Bull. 03 (2016) (with Eva Yung).