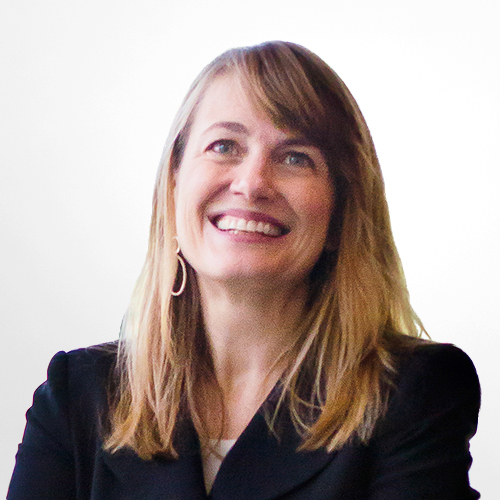 Laura Rosenbury
Dean and Levin, Mabie & Levin Professor of Law
Affiliate Professor with the Center for Women's Studies and Gender Research
About
UF Law Dean Laura A. Rosenbury, the Levin, Mabie & Levin Professor of Law, is an internationally renowned family law scholar. Her research and teaching analyze how law and social norms shape private relationships in the contexts of family law, employment discrimination law, and property law. As co-author of the leading Feminist Jurisprudence casebook, Rosenbury is particularly interested in the construction of gender and gendered expectations in each of those contexts. In 2006, the Stanford-Yale Junior Faculty Forum blindly selected one of her papers as the best submission in the family law category. Her work has been published in the Michigan Law Review, University of Pennsylvania Law Review, Cornell Law Review, and Vanderbilt Law Review among many other journals and books.
Rosenbury became UF Law's dean July 1, 2015. Before joining the UF Law community she was a professor at Washington University School of Law in St. Louis, where she also served as vice dean from 2010 to 2012. Rosenbury was elected to the American Law Institute in 2010 and was named a fellow of the American Bar Foundation in 2014. She has been a member of the Association of American Law Schools Membership Review Committee since 2014. As part of her work with the AALS, she has conducted law school accreditation visits and evaluated written assessments of law schools nationwide.
Rosenbury has been a visiting professor of law at Harvard Law School, University of Chicago Law School and Stanford Law School. She also has taught short courses at University of Illinois College of Law and University of California, Los Angeles School of Law and served as an adjunct professor at Fordham Law School. In addition to her teaching of law students, Rosenbury has taught courses on negotiation, non-adversarial communication, team building, and leadership for practicing lawyers and other executives.
Before embarking on her academic career, Rosenbury clerked for two federal judges and practiced law at Davis Polk & Wardwell in New York City, primarily defending corporations in white-collar criminal cases.
Rosenbury received her A.B. summa cum laude in women's studies from Harvard-Radcliffe College and her J.D. cum laude from Harvard Law School, where she served as a primary editor of the Harvard Law Review.
Outside of work, Rosenbury enjoys gardening and traveling. If at all possible, she also completes the New York Times crossword puzzle every day.
Education
J.D., Harvard Law School
A.B., Harvard-Radcliffe College
Teaching and Scholarship
Children and Law; Employment Discrimination; Family Law; Feminist Legal Theory; Property; Trusts and Estates
Professional Activities
University of Florida: Joined College of Law as dean and professor in 2015
Previous Academic Experience: Professor, Washington University School of Law (2002-2015); Visiting Professor, Harvard Law School (2012-2013), University of Illinois College of Law (spring 2010), University of California, Los Angeles School of Law (winter 2010), University of Chicago Law School (winter and spring 2009), Stanford Law School (fall 2008); Adjunct Associate Professor, Fordham University School of Law (2001-2002)
Previous Professional Experience: Litigation associate, Davis Polk & Wardwell, New York (2000-2002, 1998-1999); Law clerk, Judge Dennis Jacobs, U. S. Court of Appeals for the Second Circuit, New York (1999-2000); Law clerk, Judge Carol Bagley Amon, U. S. District Court, E.D.N.Y., Brooklyn, New York (1997-1998)
Professional Affiliations: Member, American Law Institute (elected December, 2010); Fellow, American Bar Foundation (as of 2014); Member, AALS Membership Review Committee (2014-present); Site Team Member, ABA/AALS Law School Accreditation Visits (2010-2013); Board Member, AALS Section on Trusts and Estates (2007-2013); Board Member, Children's Healthcare Is a Legal Duty, Inc. (2005-present); Member, New York Bar
Publications
Books
Feminist Jurisprudence: Cases and Materials (4th ed. 2011) (co-authored with Cynthia Grant Bowman, Deborah Tuerkheimer & Kimberly A. Yuracko).
Articles, Essays, and Book Chapters
Griswold v. Connecticut Redux, Feminist Judgments: Rewritten Opinions of the United States Supreme Court (Linda Berger, Bridget Crawford & Kathy Stanchi, eds. forthcoming 2016).
A Feminist Perspective on Children and Law: From Objectification to Relational Subjectivities, International Perspectives and Empirical Findings on Child Participation (Benedetta Faedi & Tali Gal, eds. 2015). [SSRN]
Children and Law, The International Encyclopedia of the Social and Behavioral Sciences (2d ed. 2015). [SSRN]
Federal Visions of Private Family Support, 67 Vand. L. Rev. 1835 (2014). [SSRN]
Work Wives, 36 Harv. J.L. & Gender 345 (2013). [SSRN]
Marital Status and Privilege, 16 J. Gender Race & Justice 769 (2013). [SSRN]
Working Relationships, 34 Wash. U. J.L. & Pol'y 117 (2011). [SSRN]
Sex In and Out of Intimacy, 59 Emory L.J. 809 (2010) (co-authored with Jennifer Rothman). [SSRN]
Friends with Benefits?, 106 Mich. L. Rev. 189 (2007). [SSRN]
Between Home and School, 155 U. Pa. L. Rev. 833 (2007). [SSRN]
Two Ways to End a Marriage: Divorce or Death, 2005 Utah L. Rev. 1127. [SSRN]