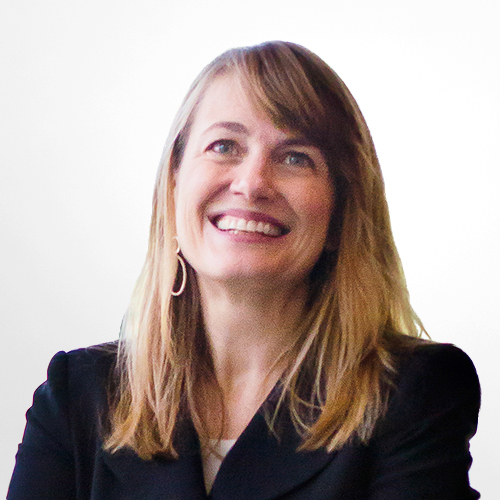 Laura Rosenbury
Dean and Levin, Mabie & Levin Professor of Law
Affiliate Professor, Center for Women's Studies and Gender Research
About
Laura A. Rosenbury is the Dean and Levin, Mabie & Levin Professor of Law at University of Florida Levin College of Law.  Dean Rosenbury joined UF Law in July 2015 with the goal of raising the national and international profile of Florida's flagship law school.  Under her leadership, UF Law has extended its reach around the globe, increased incoming applications by 200%, enrolled seven of the most accomplished and diverse classes in UF Law's 113-year history, and hired 39 new faculty members.  UF Law has also raised over $100 million in private funds since 2015, including by conducting the largest and fastest match challenge in UF history, securing a $20 million gift – the largest ever gift from a living UF Law graduate – to endow a health law program, and coordinating a $40 million gift from the estate of UF Law's namesake, Fredric G. Levin. Since 2016, UF Law has jumped 27 spots in the U.S. News rankings and ranks among the top 25 law schools in the nation.
Before joining the UF Law community, Dean Rosenbury was a professor of law and vice dean at Washington University School of Law in St. Louis.  She also has served as a visiting professor at Harvard Law School, Stanford Law School and University of Chicago Law School. The Dean's research and teaching focus on the law of private relationships, exploring how law and social norms interact in family law, employment discrimination law and property law. Her work has been published in the Yale Law Journal, Michigan Law Review, University of Pennsylvania Law Review, Cornell Law Review, and in many other journals and books.  Dean Rosenbury was elected to the American Law Institute in 2010 and was named a fellow of the American Bar Foundation in 2014. In addition, she has taught courses on negotiation, non-adversarial communication, team building, and leadership for practicing lawyers and other executives.
Before entering academia in 2002, Dean Rosenbury worked as a litigation associate at Davis Polk & Wardwell in New York City, primarily defending corporations in white-collar criminal cases. Rosenbury also clerked for Judge Carol Bagley Amon of the U.S. District Court for the Eastern District of New York and Judge Dennis Jacobs of the U.S. Court of Appeals for the Second Circuit.  Dean Rosenbury received her A.B. summa cum laude in women's studies from Harvard-Radcliffe College and her J.D. cum laude from Harvard Law School, where she served as a primary editor of the Harvard Law Review.
Outside of work, Dean Rosenbury enjoys gardening and traveling. If at all possible, she also completes the New York Times crossword puzzle and spelling bee every day.
Education
J.D., Harvard Law School
A.B., Harvard-Radcliffe College
Teaching and Scholarship
Children and Law; Employment Discrimination; Family Law; Feminist Legal Theory; Property; Trusts and Estates

Publications
Books
Feminist Jurisprudence: Cases and Materials (4th ed. 2011) (co-authored with Cynthia Grant Bowman, Deborah Tuerkheimer & Kimberly A. Yuracko).
Articles, Essays, and Book Chapters
Comment on In re Walt Disney Company Derivative Litigation, in Feminist Judgments: Rewritten Corporate Law Opinions (Anne Choike, Kelli Alces Williams & Usha R. Rodriguez, eds. 2022).
The New Parental Rights, 71 Duke L. J. 75 (2021) (with Anne C. Dailey)
Toward a New Law of Early Childhood?, 71 Fla. L. Rev. F. 37 (2019).
The New Law of the Child, 127 Yale L. J. 1448 (2018) (co-authored with Anne Dailey).
Postmodern Feminist Legal Theory, Feminist Jurisprudence (Cynthia Grant Bowman & Robin West, eds. 2018).
Postmodern Feminist Legal Theory: A Contingent, Contextual Account, Feminist Legal Theory in the United States and Asia: A Dialogue (Cynthia Grant Bowman, ed. 2018).
Griswold v. Connecticut Redux, Feminist Judgments: Rewritten Opinions of the United States Supreme Court (Linda Berger, Bridget Crawford & Kathy Stanchi, eds. 2016).
A Feminist Perspective on Children and Law: From Objectification to Relational Subjectivities, International Perspectives and Empirical Findings on Child Participation (Benedetta Faedi & Tali Gal, eds. 2015). [SSRN]
Children and Law, The International Encyclopedia of the Social and Behavioral Sciences (2d ed. 2015). [SSRN]
Federal Visions of Private Family Support, 67 Vand. L. Rev. 1835 (2014). [SSRN]
Work Wives, 36 Harv. J.L. & Gender 345 (2013). [SSRN]
Marital Status and Privilege, 16 J. Gender Race & Justice 769 (2013). [SSRN]
Working Relationships, 34 Wash. U. J.L. & Pol'y 117 (2011). [SSRN]
Sex In and Out of Intimacy, 59 Emory L.J. 809 (2010) (co-authored with Jennifer Rothman). [SSRN]
Friends with Benefits?, 106 Mich. L. Rev. 189 (2007). [SSRN]
Between Home and School, 155 U. Pa. L. Rev. 833 (2007). [SSRN]
Two Ways to End a Marriage: Divorce or Death, 2005 Utah L. Rev. 1127. [SSRN]