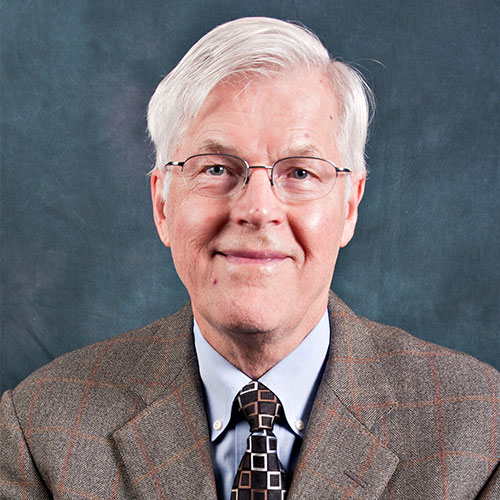 Lawrence Lokken
Hugh Culverhouse Eminent Scholar in Taxation
Professor Emeritus
Mailing Address:
Box #117625 Gainesville, FL 32611
Email:
lokken@law.ufl.edu
Phone:
(352) 273-0933
About
Education
J.D., University of Minnesota (magna cum laude)
B.A., Augsburg College (cum laude)
Teaching and Scholarship
International Taxation
Professional Activities
University of Florida: Joined Law faculty as Associate Professor, 1974. Named Professor (1977) and Hugh Culverhouse Eminent Scholar in Taxation (1994).
Previous Educational Experience: University of Georgia, Assistant Professor of Law, (1968-70); New York University, Professor of Law (1980-93), Associate Dean for Graduate Division (1984-87).
Visiting Faculty: University of Minnesota (1973-74); Duke University (1988); Southern Methodist University (2003); Northwestern University (2004-2005); University of Leiden, The Netherlands (1978, 1993, 1995, 1999, 2002-2005); Munster University, Germany (1999-2002); Rand Afrikaans University (2001); Warsaw University, Poland (2000, 2002).
Consulting: Research Consultant for Harvard Law School International Tax Program (1977-82), United Nations Ad Hoc Group of Experts on International Tax Matters (1995-98).
Private Law Practice: Henson & Efron, Minneapolis, Minnesota (1967-68, 1970-73).
Courses
Designed to teach the fundamentals of federal income taxation in order to prepare students, as lawyers, to recognize and appreciate income tax consequences of transactions and events they encounter in general practice of law.
Tax definition of resident; distinction between domestic and foreign entities; taxation of business income and nonbusiness income of foreign persons; taxation of income of trades or business carried on by foreign persons in the U.S.; special rules on the U.S. real property interests; and branch interest taxes.
The foreign tax credit; special rules on controlled foreign corporations; foreign currencies; and cross-border transfers in nonrecognition transactions.
Publications
Books
Fundamentals of International Taxation (with Boris I. Bittker) (2010/2011 ed.)
Fundamentals of International Taxation (with Boris I. Bittker)(1990, 1997, 1999, 2001-2005)
Federal Taxation of Income, Estates & Gifts (Treatise) (with Boris I. Bittker) Volumes 1-5. 2nd ed. (1989, 1990, 1991, 1992, 1993) and 3rd ed. (1999, 2000, 2001, 2003).
Articles
"What Is this Thing Called Source?" 37 Int'l Tax J. 26 (2011) [SSRN]
"Does the U.S. Tax System Disadvantage U.S. Multinationals in the World Marketplace?" 4 J. Taxation of Global Transactions 53 (Summer 2004)
"As the World of Partnership Taxation Turns," 56 SMU L. Rev. 365 (2003)
"A Tax Lawyer's Observations on Scary Numbers, Politics, and Irresponsibility," 45 B.C. L. Rev. 1335 (2004) [bepress]