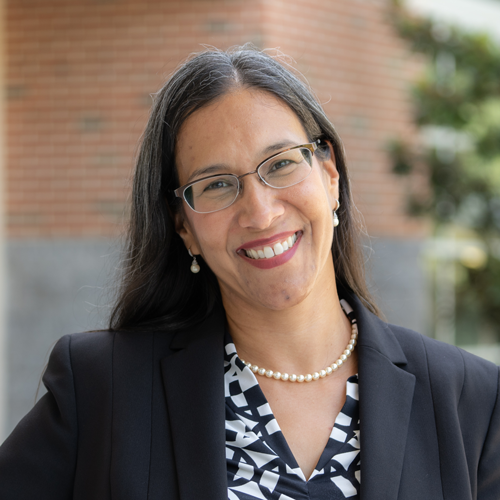 Lisa M. De Sanctis
Legal Skills Professor
About
Lisa M. De Sanctis is a Legal Skills Professor at the University of Florida Levin College of Law, where she teaches objective and persuasive legal writing. She is passionate about developing this indispensable skill set among future advocates and leaders of the profession. She spent three years as an Associate Professor of Clinical Law at The George Washington University Law School. There she worked in the Domestic Violence Litigation Clinic, supervising and teaching all aspects of litigation, including client-centered interviewing, research and writing, negotiation, and trial advocacy. Professor De Sanctis has worked in academic and career development and has been involved with judicial clerkship efforts at both the University of the Pacific McGeorge School of Law and the University of Florida Levin College of Law. She also founded and operated an independent editing and advising business.
Professor De Sanctis litigated on behalf of the Ventura County District Attorney's Office (VCDAO) in California, specializing in domestic violence. There she received the Outstanding Prosecutor of the Year Award for the Felony Domestic Violence Unit. She co-wrote legislation that became California Evidence Code 1109 and testified before the California Senate Committee on Criminal Procedure. Professor De Sanctis also prosecuted investment fraud in the Major Fraud Unit of the VCDAO and later worked in the private sector with Pillsbury Winthrop.
Professor De Sanctis is a member of the California and the District of Columbia bars and a graduate of the University of California, Berkeley (B.A. and J.D.), where she received the Outstanding Woman Law Graduate Award.
Education
J.D., University of California, Berkeley Law
B.A., University of California, Berkeley (highest honors)
Teaching and Scholarship
Legal Writing, Legal Pedagogy, Intimate Partner Violence, Evidence
Courses
Legal Writing
Legal Writing II – Persuasive Writing
Publications
Bridging the Gap Between the Rules of Evidence and Justice for Victims of Domestic Violence, 8 Yale J.L. & Feminism 359 (1996). [Link]