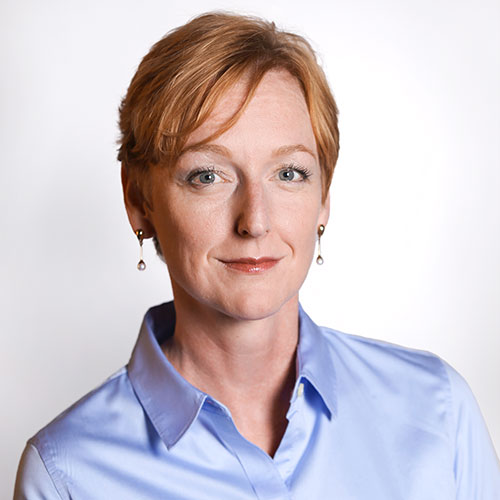 Lyrissa Barnett Lidsky
Associate Dean for Graduate and Non-J.D. Programs
Stephen C. O'Connell Professor
Mailing Address:
Box #117625 Gainesville, FL 32611
Email:
lidsky@law.ufl.edu
Phone:
(352) 273-0941
About
Professor Lidsky joined the faculty of the  University of Florida's Levin College of Law in 1994, after clerking for the Honorable Joseph T. Sneed on the U.S. Court of Appeals for the Ninth Circuit. She currently holds the Stephen C. O'Connell Chair in Law and is Associate Dean for Graduate and Non-J.D. Programs. She teaches Mass Media Law, First Amendment Law, Torts, Global Cyberlaw (focused on free speech issues) and other courses. Her research focuses on the intersection of Tort Law and the First Amendment, and she is the co-author, with Marc Franklin and David Anderson, of the most widely adopted Mass Media Law casebook in American law schools. She has also co-authored a First Amendment Law casebook and a reference book on Freedom of the Press. Her research on social media includes law review articles in leading journals, with titles such as "Public Forum 2.0," "Incendiary Speech and Social Media," "How Not to Criminalize Cyberbullying," and "Public Forum 2.1: Public Higher Education Institutions and Social Media," all of which are available on SSRN. Her research on anonymous speech online has been cited in opinions by state and federal appellate courts and the Supreme Court of Canada. She blogs at PrawfsBlawg, available at http://prawfsblawg.blogs.com/, and tweets about Communications Law  @LidskyLidsky.
Education
J.D., University of Texas (with high honors)
B.A., Texas A&M University (summa cum laude)
Fulbright Scholar, Cambridge University
Teaching and Scholarship
Torts, Advanced Torts (specializing in Defamation and Invasion of Privacy), Mass Media Law, Internet Speech, Jurisprudence, First Amendment Law and Social Media, Freedom of Speech, Cyberbullying.
Professional Activities
University of Florida: Joined College of Law in 1994 as Assistant Professor; named Associate Professor (1997-2000), full Professor (since 2000); Associate Dean for Faculty Development (2005-06). University of Florida Research Foundation Professorship (2001-2003; 2005-2007). Chair of Appointments (2006-07). Selected for SECU Academic Leadership Development Program. Chair of Appointments in 2011-13. Leader of Strategic Planning for International Programs (2014-15).
Teacher of the Year (1996-97, 2002-2003, 2014-2015). Selected three times by students as faculty graduation speaker.
Selected Organizations: The Florida Bar (since 1994); Professionalism Committee of the Florida Bar 1995-96, 2005-06; Order of the Coif.
Advisor to numerous student journals and organizations, including the Entertainment Law Review and the Journal of Law & Public Policy.
Career Highlights: Author of three casebooks (Torts, Mass Media Law and First Amendment Law) and one reference book on freedom of the press. Author of numerous law review articles, several of which have been cited in published court opinions, including the highest courts of Canada and Hong Kong. Speaker at various conferences, including the ABA Forum on Communications Law, the Practicing Law Institute's annual Communications Law forum, and Florida Bar's annual First Amendment Law Symposium; Abrams Speaker on Cyberbullying at Yale Information Society Project. Testified before the Committee on Energy and Commerce, House of Representatives, in hearing entitled "Oath Taking, Truth Telling and Remedies in the Business World."
Courses
Civil liability for harm caused by wrongful acts that violate non-contractual duties imposed by law. The course covers negligence and other theories of liability as prescribed by the instructor.
Focuses on bodies of law regulating the gathering and dissemination of information by the media, including constitutional, statutory, and common law. Specific topics covered include defamation and privacy, liability for physical and economic harms caused by the media, copyright, subpoenas and searches, media access to information, and regulation of broadcasting. Special attention given to the problem of regulating new technologies and to adapting first amendment theory to deal with these.
Cyberlaw will focus on how the First Amendment to the U.S. Constitution applies to rapidly changing technologies of communication. We will explore topics such as jurisdiction, anonymity, privacy, defamation, and public forum doctrine in the cyberlaw context.
This course acquaints students with the defining attributes of the legal profession including a code of ethics and assumption of duties to clients, the justice system, and society. Focuses on the evolving nature of legal services, types of law practices, and demographics of the legal profession and the skills required for law practice.
Publications
Books
MASS MEDIA LAW: CASES AND MATERIALS, with Teachers' Manual. (Foundation Press) (9th ed. 2015) (Co-Authors: Marc A. Franklin, David A. Anderson & Amy Gajda)
FIRST AMENDMENT LAW: CASES AND MATERIALS, with Teacher's Manual (Aspen) (1st ed. 2008 & 2nd ed. 2013) (Co-Authors: Ronald Krotoszynski, Jr, Steven Gey, Christina Wells)
TORTS: THE CIVIL LAW OF REPARATION FOR HARM DONE BY WRONGFUL ACT (Matthew Bender 2009) (Co-authors: Joseph W. Little and Robert Lande)
FIRST AMENDMENT LAW: CASES AND MATERIALS, together with accompanying Teacher's Manual (Aspen 2008) (Co-Authors: Ronald Krotoszynski, Jr, Steven Gey, Christina Wells)
MASS MEDIA LAW: CASES AND MATERIALS (Foundation Press, 7th ed. 2005), together with annual updates and published supplementary materials (2008). (Co-Authors: Marc A. Franklin and David A. Anderson)
FREEDOM OF THE PRESS, Greenwood Press Series on the Constitution (Co-Author: R. George Wright) (2004)
Book Chapters
Recent Developments in the Law of Social Media, in COMMUNICATIONS LAW IN THE DIGITAL AGE 2013 (PLI) (November 2014) (Co-author: RonNell Andersen Jones)
Recent Developments in the Law of Social Media, in COMMUNICATIONS LAW IN THE DIGITAL AGE 2013 (PLI) (November 2013) (Co-author: RonNell Andersen Jones)
Recent Developments in the Law of Social Media, in COMMUNICATIONS LAW IN THE DIGITAL AGE 2012(PLI)(November 2012)(Co-author: Ron Nell Andersen Jones)
Legal Pitfalls of Social Media Usage, in SOCIAL MEDIA: USAGE & IMPACT (Hana Noor Al-Deen & John Allen Hendricks, eds., 2011) (Co-Author: Daniel C. Friedel)
Articles
Work in Progress, The Press and Constitutional Self-Help (Co-author: RonNell Andersen Jones)
OnionDNS: A Seizure-Resistant Top-Level Domain (Co-authors: Patrick Traynor, Rachael L. Jones et. al.) (Submitted for peer review)
U.S. Media Law Update, 20 MALR 461 (2015) (Co-Author: Rachael Jones) [SSRN]
Of Reasonable Readers and Unreasonable Speakers: Libel Law in a Networked World, __ Va. J. of Soc. Pol'y & L __ (forthcoming 2016) (Co-author: RonNell Jones) [SSRN]
Privacy and the New Press, JOTWELL (March 16, 2015) (reviewing Amy Gajda, The First Amendment Bubble: How Privacy and Paparazzi Threaten a Free Press (2015)) [Jotwell]
Not a Free Press Court? 2012 BYU L. Rev. 1819 (2012) (symposium) [SSRN]
How Not to Criminalize Cyberbullying, 77 Mo. L. Rev. 693 (2013) (Co-author: Andrea Pinzon) (symposium) [SSRN]
Public Forum 2.1: Public Higher Education Institutions and Social Media, 14 Fla. Coastal L. Rev. 55 (2012) (symposium) [SSRN]
U.S. Media Law Update, __ Media & Arts L. Rev.__ (2012) (Australia)
Incendiary Speech and Social Media, 44 Tex. Tech L. Rec. 147 (2011) (symposium) [SSRN]
Public Forum 2.0, 91 B.U. L. Rev. 1975 (2011) [SSRN]
Government Sponsored Social Media and Public Forum Doctrine: Perils and Pitfalls, 19 The Public Lawyer 2 (Summer 2011)
U.S. Media Law Update, 15 Media & Arts L. Rev. __ (Dec. 1, 2010) (Australia)
Anonymity in Cyberspace: What Can We Learn from John Doe?, 50 B.C. L. Rev. 1373 (2009) [SSRN]
Nobody's Fools: The Rational Audience as First Amendment Ideal 2010 U. Ill. L. Rev. 799 (2009) [SSRN]. Reprinted in FIRST AMENDMENT LAW HANDBOOK, 2010-2011 EDITION (Rodney Smolla, ed.)
Where's the Harm?: Free Speech and the Regulation of Lies, 65 Wash. & Lee L. Rev. 1091 (2008) [SSRN]
The Phases and Faces of the Duke Lacrosse Controversy: A Conversation, 19 Seton Hall Sports & Ent. L.J. 181 (2009) (published remarks)
U.S. Media Law Update, 13 Media & Arts L. Rev. 383 (2008) (Australia)
Medium-Specific Regulation of Attorney Advertising: A Critique, 18 Fla. J. L. & Pub. Pol'y 259 (Fall 2007) (Co-Author: Tera Peterson) [SSRN]
U.S. Media Law Update, 12 Media & Arts L. Rev. 387 (2007) (Australia)
Authorship, Audiences and Anonymous Speech, 82 Notre Dame L. Rev. 1537 (2007) (Co-Author: Thomas F. Cotter) [Link]
Brandenburg and the United States War on Incitement Abroad: Defending a Double Standard, 37 Wake Forest L. Rev. 1009 (2002) [SSRN]
Cybergossip or Securities Fraud? Some First Amendment Guidance in Drawing the Line, 5 wallstreetlawyer.com 15 (Glasser Legal Works 2001), reprinted at www.ucdavis.bizlawjournal.edu. (Co-author: Michael Pike)
Silencing John Doe: Defamation and Discourse in Cyberspace, 49 Duke L.J. 855 (2000) [SSRN]
Book Review, The Reasonable Woman and the Warrior Code, in Jurist: Books-on-Law  (2000)
Prying, Spying and Lying: Media Intrusions and What the Law Should Do About Them, 73 Tul. L. Rev. 173 (1998) [SSRN]
Book Review, SLAPPS: Getting Sued for Speaking Out, in FREE SPEECH YEARBOOK (1997) (Co-author: Joseph Beatty)
Defensor Fidei: Robert Summers' Post-Realist Formalism, 47 Fla. L. Rev. 815 (1995) [SSRN]
Maintaining Order in the Post-Strike Workplace: Employee Expression and the Scope of Section 7, 15 Berkeley J.  Emp. & Lab. L. 87 (1994)
Intrusion and the Investigative Reporter, 71 Tex. L. Rev. 433 (1992)
Other Publication Activities
Blogger, PrawfsBlawg, available at http://prawfsblawg.blogs.com/ (Jan. 2010-present) (focusing on Media Law, First Amendment Law, and the production of scholarship)
Sample Blog Post: "Hot News" Misappropriation: Implications for Bloggers? For Bloomberg News?, Apr. 2, 2010, available at http://prawfsblawg.blogs.com/prawfsblawg/2010/04/hot-news-misappropriation-implications-for-bloggers.html
Op-Ed, Patriotism, Profanity, and Principles, Nt'l L. J., May 6, 2013 (co-author Lisa McElroy)