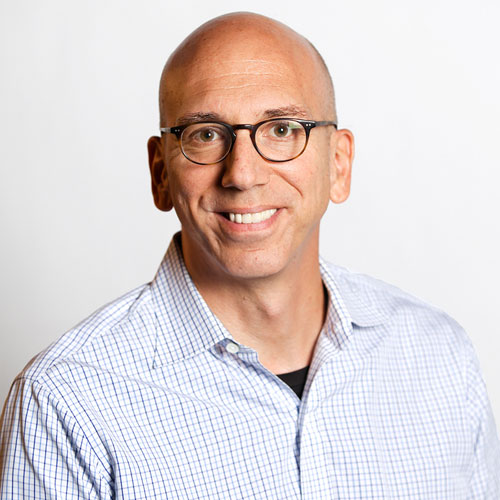 Mark Fenster
Stephen C. O'Connell Chair
University Term Professor
Professor of Law
Mailing Address:
Box #117625 Gainesville, FL 32611
Email:
fenster@law.ufl.edu
Phone:
(352) 273-0962
About
Mark Fenster is the Stephen C. O'Connell Chair at the Levin College of Law. His legal research has focused on government transparency, legal intellectual history, and constitutional limits on government regulation. He is the author of the book The Transparency Fix: Secrets, Leaks, and Uncontrollable Government Information (Stanford University Press, 2017), and his articles and essays have appeared in the California Law Review, Michigan Law Review, Iowa Law Review, Hastings Law Journal, Administrative Law Review, among others. He is the author of Conspiracy Theories: Secrecy and Power in American Culture, 2nd ed. (University of Minnesota Press, 2008), an influential work of cultural and political theory.
He joined the UF faculty in 2001. He currently teaches Contracts, Payment Systems, and Statutory Interpretation, and in the past has taught Property, Contracts, Administrative Law, Land Use, and Intellectual Property, among other courses. Prior to working at UF Law, Fenster clerked for Judge Carlos F. Lucero of the Tenth Circuit of the U.S. Court of Appeals in Denver and worked in private practice in San Francisco as an Environmental and Land Use Law Fellow at Shute Mihaly & Weinberger.
Fenster earned his J.D. degree from Yale Law School and holds a PhD from the Institute of Communications Research at the University of Illinois at Urbana-Champaign. He earned his BA from the University of Virginia, and an MA from the Radio-Television-Film program at the University of Texas at Austin. He is admitted to practice law in New York and California.
Education
J.D., Yale Law School
Ph.D., University of Illinois at Urbana-Champaign
Institute of Communications Research
M.A., University of Texas at Austin
Department of Radio/Television/Film
B.A., University of Virginia
Teaching and Scholarship
Administrative Law, Legislation, Torts, Property, Government Transparency, Social Theory.
Professional Activities
University of Florida: Joined College of Law in 2001 as Assistant Professor.
Yale Law School: Teaching Assistant, Civil Procedure; Conference Coordinator (1997-1998). Editor, Yale Law Journal; Symposium Editor, Yale Journal of Law and the Humanities.
Prior Legal Positions: Environmental and Land Use Law Fellow, Shute Mihaly & Weinberger, San Francisco; Judicial Clerk for Judge Carlos Lucero, 10th Circuit U.S. Court of Appeals.
Prior Educational Positions: Indiana University, Department of Telecommunications, Visiting Lecturer (1991-93); Shenandoah University, Department of Mass Communications, Assistant Professor (1993-95).
Admitted to Practice: New York, California.
Courses
Analysis of the administrative process, with an emphasis on the activities of federal regulatory agencies. Topics include legislative delegations of authority to agencies, executive branch controls, rulemaking and adjudicatory procedures, due process rights, and the scope of judicial review of administrative decision making.
An introduction to the law and theory of legally enforceable agreements and promises, including elements of contract formation; consideration; effects of non-performance; conditions for relief from or discharge of obligations; and remedies.
This course will analyze the market and regulatory architecture of key aspects of the US financial sector as it exists today, noting new regulations resulting from the last financial crisis of 2009.  We'll open by studying the theory and history of regulations, then proceed to explore the central topic of banking-related financial activities, in particular consumer finance (e.g. mortgages and credit card loans), then the Florida Bar topic of retail payment systems (e.g. retail cash, checks as well as credit & debit cards) and finally complex financial conglomerates (e.g. bank holding companies).  Time permitting, we'll conclude with some studies on investment management, including investment advisers and their advised public mutual as well as private hedge & private equity funds.  At times, we'll emphasize the "international" comparative aspects of these fields, noting the cross-border implications of US rules, and comparing, where appropriate, the US financial regulatory framework and policy choices to the EU.  To help students with problem solving for the Bar, Professor Chertok will provide some optional sample problems on a non-graded basis. 
This course focuses especially on statutory interpretation by courts, but also covers the process of statutory enactment by legislatures and statutory implementation and enforcement by executive branches. The course materials include statutes, appellate decisions, and commentary from the relevant legal and political science literature.
The central question in Torts is how society should respond to the problem of high dollar typically accidental physical harm, when injury is unfortunate, but unintended. Our course will focus mostly on the problem of unintentional harm, as applied to bodily and emotional harms. Theories covered will include negligence, strict liability, products liability and intentional torts as well as all their affirmative defenses. As there are seldom clear answers with legal questions spanning so many perspectives, and amorphous factual inquiries (including the role of the judge and jury, circumstantial evidence and fundamental problems), Torts trains students to answer timeless amorphous questions, thereby developing keen policy and argumentation skills, applicable to a wide variety of legal areas.
Publications
Books
Book Chapters
"What Do Leaks Reveal? Foreign Policy, National Security, and the Contingent Effects of Informational Vigilantism," in Foreign Policy Secrecy in the Age of transparency (Vigjilenca Abazi & Guri Rosen, eds., Oxford University Press forthcoming)
"FOIA as an Administrative Law," in Troubling Transparency: The Freedom of Information Act and Beyond 52 (David Pozen & Michael Schudson eds., Columbia University Press 2018)
"The Informational Ombudsman: Fixing Open Government by Institutional Design," in Freedom of Information and Governmental Transparency in an Open Government Era (Irène Bouhadana, William Gilles, & Russell Weaver eds., Les Éditions IMODEV, 2016)
Articles and Essays