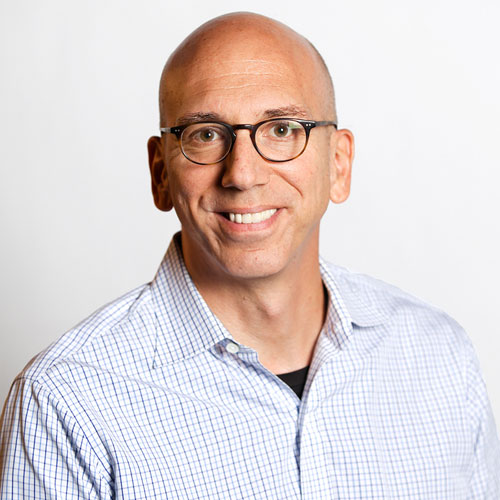 Mark Fenster
Professor
University Term Professor
Cone, Wagner, Nugent, Hazouri & Roth Tort Professor
Mailing Address:
Box #117625 Gainesville, FL 32611
Email:
fenster@law.ufl.edu
Phone:
(352) 273-0962
About
Mark Fenster is the Cone, Wagner, Nugent, Hazouri & Roth Tort Professor at the Levin College of Law. He joined the UF faculty in 2001. He currently teaches Contracts, Payment Systems, and Statutory Interpretation, and in the past has taught Property, Contracts, Administrative Law, Land Use, and Intellectual Property, among other courses. Prior to working at UF Law, Fenster clerked for Judge Carlos F. Lucero of the Tenth Circuit of the U.S. Court of Appeals in Denver and worked in private practice in San Francisco as an Environmental and Land Use Law Fellow at Shute Mihaly & Weinberger.
His research has focused on government transparency, regulatory takings, and legal intellectual history. He is the author of the book The Transparency Fix: Secrets, Leaks, and Uncontrollable Government Information (Stanford University Press, 2017), and his articles and essays have appeared in the California Law Review, Michigan Law Review, Iowa Law Review, Hastings Law Journal, Administrative Law Review, among others. He is also the author of Conspiracy Theories: Secrecy and Power in American Culture, 2nd ed. (University of Minnesota Press, 2008), an influential work of cultural history and theory.
Fenster earned his J.D. degree from Yale Law School and holds a PhD from the Institute of Communications Research at the University of Illinois at Urbana-Champaign. He is admitted to practice law in both New York and California.
Education
J.D., Yale Law School
Ph.D., University of Illinois at Urbana-Champaign
Institute of Communications Research
M.A., University of Texas at Austin
Department of Radio/Television/Film
B.A., University of Virginia
Teaching and Scholarship
Administrative Law, Legislation, Torts, Property, Government Transparency, Social Theory.
Professional Activities
University of Florida: Joined College of Law in 2001 as Assistant Professor.
Yale Law School: Teaching Assistant, Civil Procedure; Conference Coordinator (1997-1998). Editor, Yale Law Journal; Symposium Editor, Yale Journal of Law and the Humanities.
Prior Legal Positions: Environmental and Land Use Law Fellow, Shute Mihaly & Weinberger, San Francisco; Judicial Clerk for Judge Carlos Lucero, 10th Circuit U.S. Court of Appeals.
Prior Educational Positions: Indiana University, Department of Telecommunications, Visiting Lecturer (1991-93); Shenandoah University, Department of Mass Communications, Assistant Professor (1993-95).
Admitted to Practice: New York, California.
Courses
Analysis of the administrative process, with an emphasis on the activities of federal regulatory agencies. Topics include legislative delegations of authority to agencies, executive branch controls, rulemaking and adjudicatory procedures, due process rights, and the scope of judicial review of administrative decision making.
An introduction to the law and theory of legally enforceable agreements and promises, including elements of contract formation; consideration; effects of non-performance; conditions for relief from or discharge of obligations; and remedies.
The study of the laws and regulations governing checks and notes, the collection of checks in the banking system, electronic funds transfers, credit and debit cards, and other evolving payment systems.
This course focuses especially on statutory interpretation by courts, but also covers the process of statutory enactment by legislatures and statutory implementation and enforcement by executive branches. The course materials include statutes, appellate decisions, and commentary from the relevant legal and political science literature.
Civil liability for harm caused by wrongful acts that violate non-contractual duties imposed by law. The course covers negligence and other theories of liability as prescribed by the instructor.
Publications
Book Chapters
"The Informational Ombudsman: Fixing Open Government by Institutional Design." In Freedom of Information and Governmental Transparency in an Open Government Era (Irène Bouhadana, William Gilles, & Russell Weaver eds., Paris: Les Éditions IMODEV, 2016)
Articles
Mr. Peabody's Improbable Legal Intellectual History, __ Buff. L. Rev. __ (2016) (forthcoming symposium essay)
Regulating in the Post-Koontz World, 67 Fla. L. Rev. F. 26 (2015)
Transparency in Search of a Theory, 18 Eur. J. Soc. Theory 150 (2015) [SSRN]
The Implausibility of Secrecy, 65 Hastings L.J. 309 (2014) [SSRN]
Disclosure's Effects: WikiLeaks and Transparency, 97 Iowa L. Rev. 753 (2012) [SSRN]
The Transparency Fix: Advocating Legal Rights and Their Alternatives in the Pursuit of a Visible State, 73 University of Pitt. L. Rev. 443 (2012) [SSRN]
Failed Exactions, 36 Vt. L. Rev. 623 (2012) [SSRN]