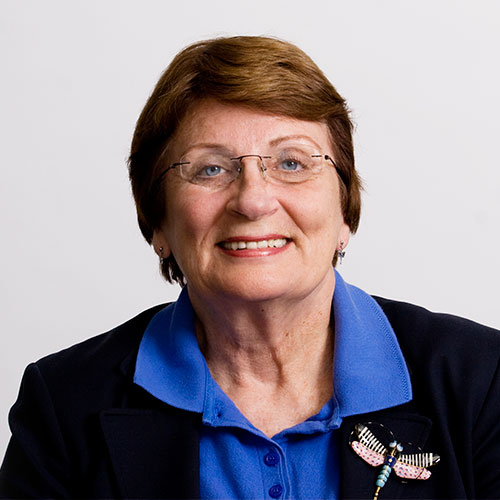 Mary Kathleen Price
Professor
About
Education
J.D., University of Illinois (with honors)
M.S., Florida State University
B.A., University of Florida (with honors)
Teaching and Scholarship
Art Law, Cultural Property
Professional Activities
University of Florida: Joined College of Law in 2003 as visiting faculty from New York University to serve as Associate Dean Library & Technology and Clarence J. TeSelle Professor of Law.
Library of Congress: The Law Librarian of Congress (1990-94), including managing research of 30 foreign lawyers for Congress and government agencies and revitalizing library's automation support, research and publication programs.
Previous Academic: New York University: College of Law Director Law Library, Professor of Law (1994-2003).
– University of Minnesota: Director Law Library, Professor of Law (1980-1990), Acting Assistant Vice President for Academic Affairs (1985-86).
– Duke University School of Law: Professor of Law, Law Librarian (1970-1980), Associate Professor; Professor (1975-1979).
– University of Illinois: Assistant Law Librarian, Instructor (1970-73).
– University of Alabama: Assistant Law Librarian (1967-70).
– Visiting Professor: Uppsala University (1998, 1990); Tsinghua University (Summer 2001); Renmin University (Summer 1999), Fudan University (Summer 1997).
Organizations: American Association of Law Libraries (Past President, multiple offices), American Bar Association (Section on Legal Education Library Committee), American Law Institute, Association of American Law Schools (Executive Board, 1988-91), International Legal Information Network (Founding Member, former Chairman), Bridge to Asia (Executive Board), U.S. Committee on Legal Education Exchange with Peoples' Republic of China (Executive Board).
Publications
"Careers in Legal Information," (2d ed)(2007).
"Careers in Legal Information," ASIL Careers in International Law: A guide to Career Paths, Internships in International Law" at 36-38 (2005).
"Finding US Law on the Internet," 40-59 (English); 40-71 (Chinese) in Roaming the Virtual Law Library: a Guide to Online Sources for Legal Researchers (Liu and Yu ed. 2004).
"Julius Marke: in Memoriam," 96 L, Lib'y J. 9-15 (2004).
"The Search for Meaning in 'Law and Language,'" Language and the Law; Proceedings of a Conference, Tarleton Law Library, The University of Texas School of Law, December 6-8, 2001 Robinson ed 2003) at 403-11.
Setting the Legal Information Agenda for the Year 2000 (Based on a Workshop of the American Association of Law Libraries National Legal Resources Committee, Washington, October 23-26, 1988) 3 vols., Littleton, Colorado: Fred B. Rothman Co., 1993. Author, "The Death of the Up-Down Distinction," at 327.
Speeches and Presentations
Net Directions: Managing yourself and your Library, AALS annual meeting, New Or1earns, 1995.
"Technology and Library Organization", AALL, Seattle, 1994.
"Technology change and Law Library Administration," St. Johns University, 1994.
"Now that the Honeymoon is Over; Workshop for New Law Library Directors," AALS, New Orleans, 1994.