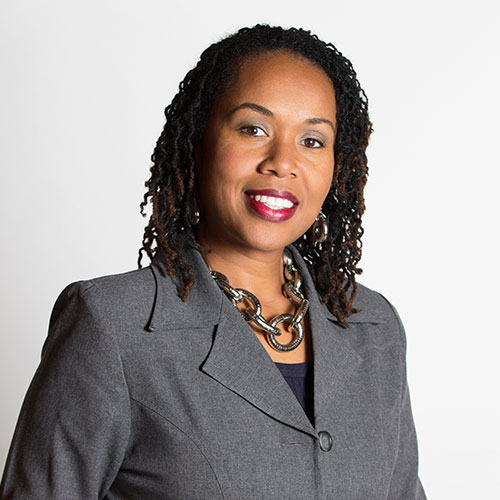 Monique Haughton Worrell
Director, Criminal Justice Center
Director, Criminal Defense Clinic
Associate Director, Center on Children and Families
Senior Legal Skills Professor
About
Monique Haughton Worrell is Director of the Criminal Justice Center at the University of Florida's Levin College of Law. She also serves as Director of the Criminal Defense Clinic, and as a Senior Legal Skills Professor. Her expertise lies in the areas of criminal defense and juvenile justice. Haughton Worrell joined UF Law in 2002, serving as a professor and Supervising Attorney in the Child Welfare Clinic. In 2005 she developed and implemented the Juvenile Justice Course and then in 2009 facilitated into fruition the Criminal Litigation Course.
Prior to her post at UF Law, Haughton Worrell worked as an Assistant Public Defender in Orange County, Florida and as a sole practitioner focusing on criminal defense, family and immigration law.
She received her B.A. degree from St. John's University and her J.D. degree from the University of Florida
Education
J.D., University of Florida
B.A., St. Johns University
Teaching and Scholarship
Director, Criminal Defense Clinic
Criminal Litigation Course
Professional Activities
University of Florida: Joined College of Law in 2002 as Legal Skills Professor and Supervising Attorney in the Child Welfare Clinic, developed and implemented Juvenile Justice Course 2005, and Criminal Litigation Course 2009.
Prior Educational Positions: Adjunct Professor (Paralegal Studies, Criminal Justice) at Florida Metropolitan University.
Professional Experience: 2001-2006 Sole Practitioner (Criminal Defense, Family and Immigration Law), 1999-2001 Assistant Public Defender, Orange County Florida, 1998 Judicial Law Intern, United States Department of Justice, Executive Office of Immigration Review
Professional Associations: Florida Bar (Criminal Law Section), Florida Association of Criminal Defense Lawyers, American Association of Law Schools, Clinical Legal Education Section
Courses
The Criminal Defense Clinic provides students with an opportunity to defend indigent clients charged with criminal offenses under the direct supervision of a licensed Criminal Defense Attorney.
The objective of this course is to develop students' legal skills by guiding them through several of the major steps involved in criminal litigation. Criminal Litigation will be offered as a three credit course and will meet once a week for three hours.