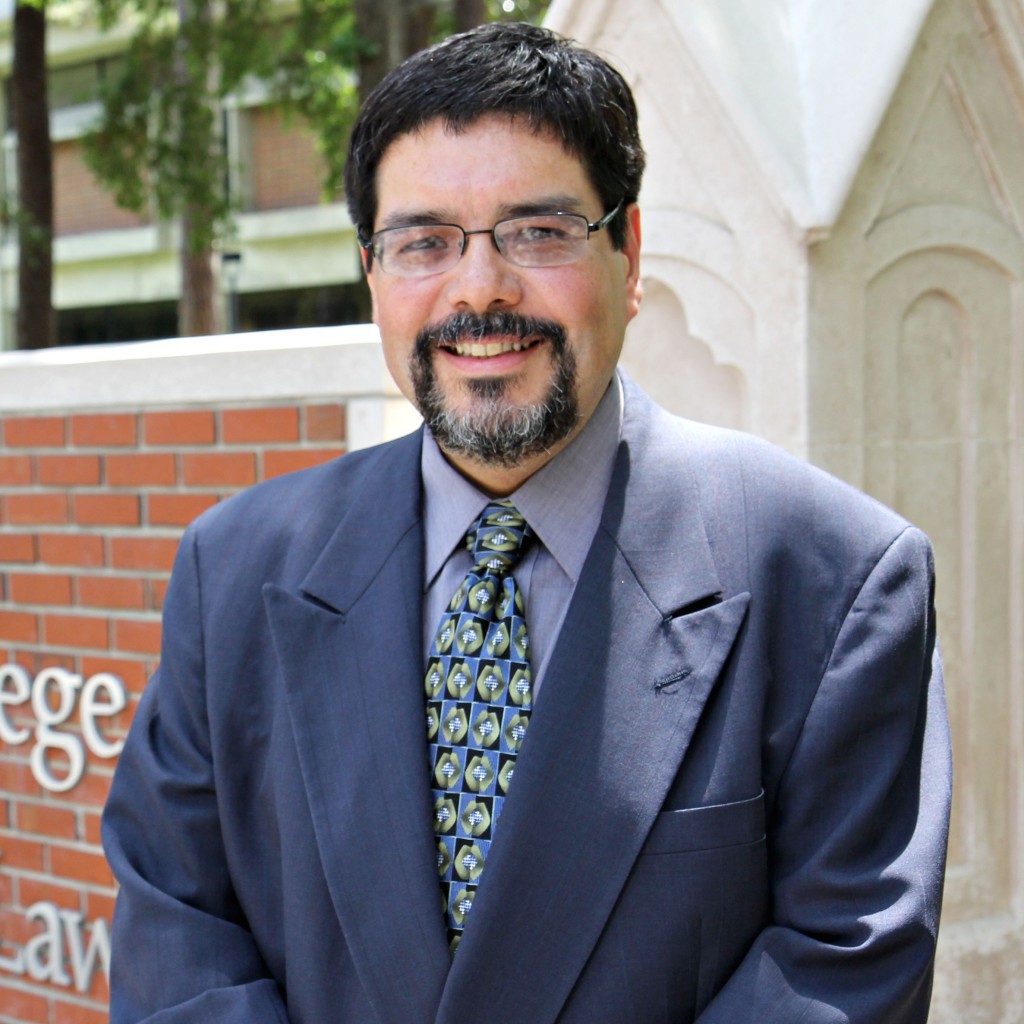 Pedro A. Malavet
Professor of Law
About
Pedro A. Malavet joined the UF law faculty as an Assistant Professor of Law in the summer 1995. He has served as the school's Associate Director and Director of the LL.M. in Comparative Law program from fall 2011 to spring 2016. During his time at UF Law, he has taught civil procedure, evidence and comparative law courses; seminars on the civil code and U.S. territorial possessions; and comparative procedure for J.D. students as well as Introduction to the Legal System of the United States for international LL.M. students. Professor Malavet's early scholarship focused on comparative law, especially the civil code and notarial transactions. But most of his scholarship focuses on critical race theory and the legal treatment of Latinas/os in the United States "proper" as well as in its territorial possessions and on the intersections of race, culture and citizenship, especially how these affect the legal relationship between the United States and Puerto Rico. Professor Malavet earned his J.D. magna cum laude and his LL.M. from Georgetown University Law Center.
Malavet has taught a seminar on the U.S. Territorial Possessions and participated in the College of Law's summer programs in France and Costa Rica and has been a visiting exchange professor at the Pontifical Catholic University of Rio de Janeiro. He has also taught Introduction to U.S. Law to international practitioners at UF, in several Brazilian states and online in the MOOC, the Global Student's Introduction to the Law of the United States that reached over 25,000 students online.
After graduating from Georgetown, Malavet clerked for the Honorable Raymond L. Acosta of the United States District Court for the District of Puerto Rico from 1987 to 1989. He then worked as a junior partner at the litigation firm Bufete, Malavet & Ayoroa.
Professor Malavet also taught at the Pontifical Catholic University of Puerto Rico Law School before returning to Georgetown in 1993 to complete a Master's Degree in law. He was awarded the Future Law Professor Fellowship, which allowed him to study, co-teach a course with a member of the Georgetown faculty and develop a scholarly article. He completed his fellowship and LL.M. degree in 1994. During the 2004-05 academic year, Professor Malavet was a visiting professor at Seattle University School of Law.
From 2007 to 2009, Professor Malavet served on the Membership Review Committee of the Association of American Law Schools which "examines law school applications for membership in the Association and sabbatical evaluation reports of member law schools" and makes recommendations to the Executive Committee regarding suggested actions. The AALS works with the American Bar Association during its re-accreditation process and Malavet has served on both AALS membership and joint ABA-AALS sabbatical site-visit re-accreditation teams.
Online Video Lectures
The U.S. Constitution: [Link]
American Courts and the Oral Jury Trial: [Link]
What is Comparative Law: [Link]
He can also be found on social media:
Education
LL.M., Georgetown University
J.D., Georgetown University (magna cum laude)
B.B.A., Emory University
Teaching and Scholarship
Teaching: Civil Procedure, Comparative Law, Civil Code Institutions Seminar, Evidence, Introduction to Law, U.S. Territorial Possessions Seminar. Also active in several international programs.
Research and Scholarship: Comparative Law (principally the Civil Code and Notarial Law), Critical Race Theory, LatCrit Theory, U.S. Territorial Possessions, Evidence, Civil Procedure.
Professional Activities
President, University of Florida Chapter—Order of the Coif (2006-present)
American Society of Comparative Law: Director of UF Levin College of Law Sponsor Membership (since July 2010)
Member of the American Law Institute (elected September 2009)
Association of American Law Schools: Membership Review Committee (2007-2009)
University of Florida: Joined College of Law faculty as Assistant Professor (1995-2001); Associate Professor (2001); Professor of Law (2004).
Previous Teaching Experience: Pontifical Catholic University of Puerto Rico Adjunct Professor of Law (1991-92); Georgetown University Law Center; Teaching Scholar (1993-94), Adjunct Professor (1995).
Private Practice: Bufete Malavet & Ayora (Puerto Rico, 1989-93).
Professional Affiliations: Puerto Rican Bar Association, U.S. District Court for Puerto Rico, U.S. First Circuit Court of Appeals, Center for the study of Race and Race Relations, Fundacion Facultad de Derecho Eugenio Maria de Hostos
Courses
The first part of this course deals with a cross-cultural comparison of law and the legal profession; the second part deals with more specific applications, e.g., comparison of American and foreign case materials.
Registration priority given to second-year students. A study of the law governing the proof of issues of fact before a judicial tribunal. Topics covered may include judicial notice, presumptions, burden of proof, hearsay, relevancy, testimonial proof, demonstrative and scientific proof, documentary proof and privileged communications. Emphasis is placed on the Federal Rules of Evidence.
Examines history of U.S. territorial acquisitions and the changing legal paradigms applied by U.S. to its past and current territorial possessions. After reviewing the history, will then discuss legal, philosophical and moral implications of U.S. colonialism in 21st Century.
Legal research to be completed under the supervision of a faculty member conversant with the topic selected and culminating in a paper. Requires approval of the program director.
Introduction to the comparative method and to legal education, professionalism and the legal system of the United States. Requires approval by the program director.
Continuing coverage of legal education, professionalism and the legal system of the United States.
Publications
Articles
Book Chapter
"The Story of Downes v. Bidwell: 'The Constitution Follows the Flag … But Doesn't Quite Catch up With It,'" in Race and the Law Stories (Rachel Moran and Devon Carbado, eds., Foundation Press, 2008). [SSRN]
Book
America's Colony: The Political and Cultural Conflict between the U.S. and Puerto Rico (NYU Press 2004) (paperback edition 2007).