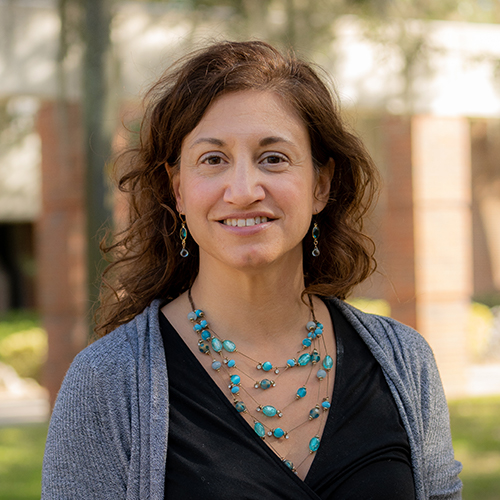 Rachel Arnow-Richman
Gerald A. Rosenthal Chair in Labor & Employment Law
Professor of Law
Expertise
About
Rachel Arnow-Richman is the inaugural Gerald A. Rosenthal Chair in Labor & Employment Law. Prior to joining the University of Florida faculty, Professor Arnow-Richman was the Chauncy Wilson Memorial Research Professor and Director of the Workplace Law Program at the University of Denver, Sturm College of Law. She has also held faculty appointments at the University of Colorado Law School, Fordham Law School, Temple University School of Law, and Texas A& M Law School (formerly Texas Wesleyan). Before entering law teaching, she served as a judicial clerk to the New Jersey Supreme Court and practiced employment and commercial law at Drinker, Biddle and Reath LLP in Philadelphia.
Professor Arnow-Richman teaches and publishes in the areas of employment law and contracts. She is widely known for her work on the #MeToo movement and the rights of accused harassers, as well as a series of articles proposing mandatory advance notice and severance pay for terminated employees. She is a past chair of the American Association of Law Schools Committee on Labor & Employment Law and currently serves on the executive committee of the Committee on Contracts & Commercial Law.
Education 
B.A., Rutgers University
J.D., Harvard Law School
LL.M., Temple University School of Law
Courses
An introduction to the law and theory of legally enforceable agreements and promises, including elements of contract formation; consideration; effects of non-performance; conditions for relief from or discharge of obligations; and remedies.
This course is an introduction to and survey of principal statutes and common-law doctrines governing the workplace and relationships between employers and employees. Typical topics covered may include the at-will doctrine, developing exceptions to the at-will doctrine, employment discrimination, conditions of employment, aspects of labor law, hiring, firing and other topics.
Publications
Selected Articles
Do Social Movements Spur Corporate Change? The Rise of "MeToo Termination Rights" in CEO Contracts, 98 Ind. L.J. (forthcoming 2022) (with James Hicks and Steven Davidoff Solomon). [SSRN]
Temporary Termination: A Layoff Law Blueprint for the COVID Era, 64 Wash. U.J.L.P. 1 (2021). [SSRN]
The New Enforcement Regime: Revisiting the Law of Employee Mobility (and the Scholarship of Charles Sullivan) with 2020 Vision, 50 Seton Hall L. Rev. 1223 (2020).
Integrated Learning, Integrated Faculty, 92 Temple L. Rev. 745 (2020).
Harassers' Rights and Employer Best Practices: The Quest for a Calibrated Approach in the Era of MeToo, 54 USF L. Rev. 1 (2019). [SSRN]
Of Power and Process: Handling Harassers in an At-Will World, 128 Yale L.J.F. 85 (2018). [SSRN]
Modifying At-Will Employment Contracts, 57 B.C. L. Rev. 427 (2016). [SSRN]
Mainstreaming Employment Contract Law: The Common Law Case for Reasonable Notice of Termination, 66 Fla. L.Rev. 1513 (2014). [SSRN]
Just Notice: Re-Reforming Employment at Will, 58 UCLA L. Rev. 1 (2010). [SSRN]