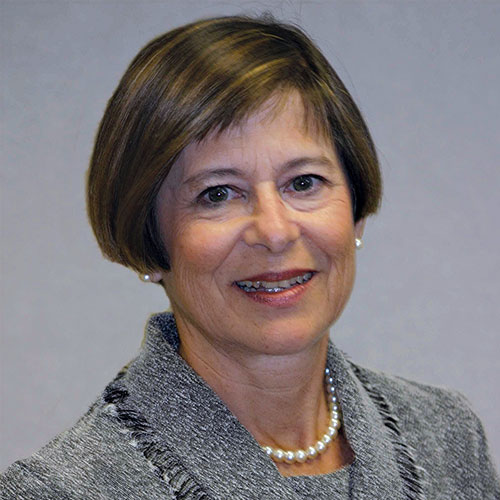 Robin K. Davis
Senior Legal Skills Professor
Mailing Address:
Box #117626, Gainesville FL 32611
Email:
davisr@law.ufl.edu
Phone:
(352) 273-0807
About
Robin Davis is the director of the Institute for Dispute Resolution and an associate director of the Center on Children and Families at the Levin College of Law. She is a Senior Legal Skills Professor, teaching courses on mediation, including the Mediation Clinic. Her expertise lies in the fields of restorative justice, arbitration, mediation, and alternative dispute resolution. Prior to joining the UF Law faculty, Davis worked as a private attorney and as the Alternative Dispute Resolution Director for the Eighth Judicial Circuit. She currently serves as an appointee on the Florida Supreme Court's Mediator Qualifications Board and served on various other Florida Supreme Court committees for 14 years. Professor Davis has mediated more than 2000 cases.
She earned her B.A. with high honors from Michigan State University and received her J.D. with honors from the University of Florida.
Education
J.D. with honors, University of Florida College of Law
B.A. with high honors, Michigan State University
Teaching & Scholarship
ADR; Mediation; Mediation Clinic
Professional Activities
Current Service
Appointee, Florida Supreme Court Mediator Qualifications Board ("MQB")
Judge, ABA Section of Dispute Resolution James Boskey ADR Writing Competition
Florida Supreme Court Sharon Press Award Selection Committee
Past Service
Director of the Institute for Dispute Resolution
Florida CLE Committee 2010-2015
Appointee, MQB Qualifications Complaint Committee
Fl Sup Ct. Committees on ADR Rules and Policy (1997 – 2011)
ADR Director, Eighth Judicial Circuit (1994 – 2008)
Private Attorney (1989 – 1994)
Courses
The focus of this course is the role of the mediator in the mediation process. An exploration of theories and skills involved in mediation and other dispute resolution processes. Readings, videotapes, role plays, simulations and critical observation of mediations will be used to develop these theories and skills.
Participation in the delivery of actual mediation services under supervision combined with instruction in mediation theory and skills, including short role-plays, longer simulated sessions, and observations of actual mediations. Students participate as co-mediators, in addition to observing actual court mediations.Upon successful completion of the Clinic, students are eligible to apply to become Certified Florida Supreme Court County Mediators.