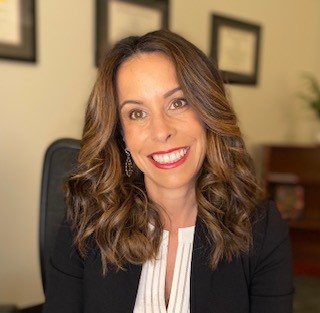 Sabrina Little
Legal Skills Professor
Director of Legal Writing and Drafting
About
Sabrina Little is a Legal Skills Professor at the University of Florida Levin College of Law and teaches Legal Writing, Persuasive Writing, Legal Drafting and various real estate courses. Prior to joining the law school faculty, Professor Little previously taught courses covering education governance, teacher education and instructional practices.
Prior to returning to academia, she practiced law for ten years with Greenberg Traurig, P.A. where her practice focused on real estate and condominium law and included complex transactional work associated with high-end commercial and residential developments. Professor Little also acted as a legal consultant for Checkers Drive-In Restaurant, Inc. and advised the corporation regarding its real estate and business affairs.
Professor Little was born and raised in Fort Lauderdale, Florida and has received three degrees from the University of Florida.
Education
J.D., University of Florida (cum laude)
M.S.Ed., University of Florida (with honors)
B.A., University of Florida (with honors)
Courses
First half of a two-part course, both required for graduation. Includes emphasis on written legal analysis and preparation of predictive legal memoranda.
As a continuation of LAW 5792, a factual situation is presented to the student by means of a hypothetical appellate record. The record is the basis for the preparation of an appellate brief and oral arguments.
Co-Requisite: Real Estate Transactions This practicum is designed to track the Real Estate Transactions course, providing students an opportunity to further synthesize their course material and apply their knowledge in the context of simulated or mock real estate transactions.
This compressed course will focus on a typical large commercial real estate acquisition. Students will examine the negotiation, structure and process of a commercial real estate transaction and review and analyze the real estate documents associated with the transaction including, but not limited to, letters of intent, purchase and sale agreements, surveys, title and closing documents. Students will learn about the due diligence process and meet with key players such as surveyors, appraisers, brokers, government officials and underwriters. Students will become familiar with the laws and regulations that impact the purchase and sale of commercial real estate in Florida.
This practice-oriented seminar will expose the participants to a variety of residential and commercial documents used by real estate lawyers, and will require the students to analyze and draft several types of those documents. Students will also make in-class presentations regarding drafting topics, and will conduct peer reviews of work-in-progress documents.
Publications
It's Elementary, My Dear Professors: Incorporating K-12 Strategies into the Legal Writing Classroom, 25 Legal Writing: The Journal for the Legal Writing Institute (2021) [SSRN]