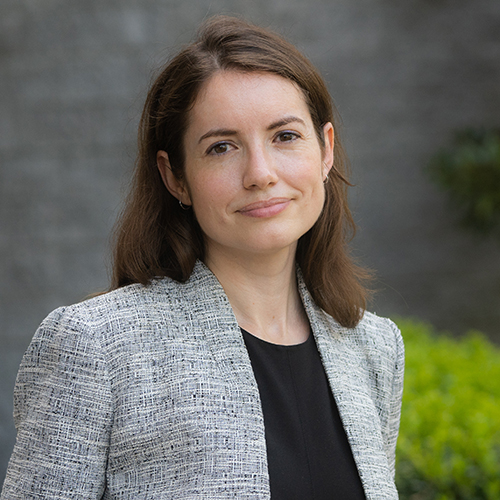 Sarah Bishop
Legal Skills Professor
Mailing Address:
Spessard L. Holland Law Center
P.O. Box 117620
Gainesville, FL 32611-7620
Email:
s.bishop@law.ufl.edu
Phone:
352-273-0625
Expertise
About
Professor Bishop's teaching focuses on copyright, art law, and civil practice. Before joining the University of Florida Levin College of Law, she practiced law at the litigation boutique Clarick Gueron Reisbaum LLP in New York City, and before that at Bingham McCutchen LLP in San Francisco. She also clerked for the United States District Court for the District of Hawaii. She received her A.B. from Harvard College and her J.D. from Yale Law School.
Education
Yale Law School, New Haven, CT
J.D., June 2008
Harvard College, Cambridge, MA
A.B., summa cum laude, Classics, June 2005
Teaching and Scholarship
Copyright Law
Pre-Trial Civil Practice
Courses
Principles of copyright law, including protection of literary, musical, dramatic, visual art, audiovisual, and architectural works, motion pictures, sound recordings, computer programs and other digital and new technological works, and derivative works and compilations; ownership, duration, renewal, and formalities; exclusive rights and limitations; moral rights; infringement actions; fair use and other affirmative defenses; and federal preemption.