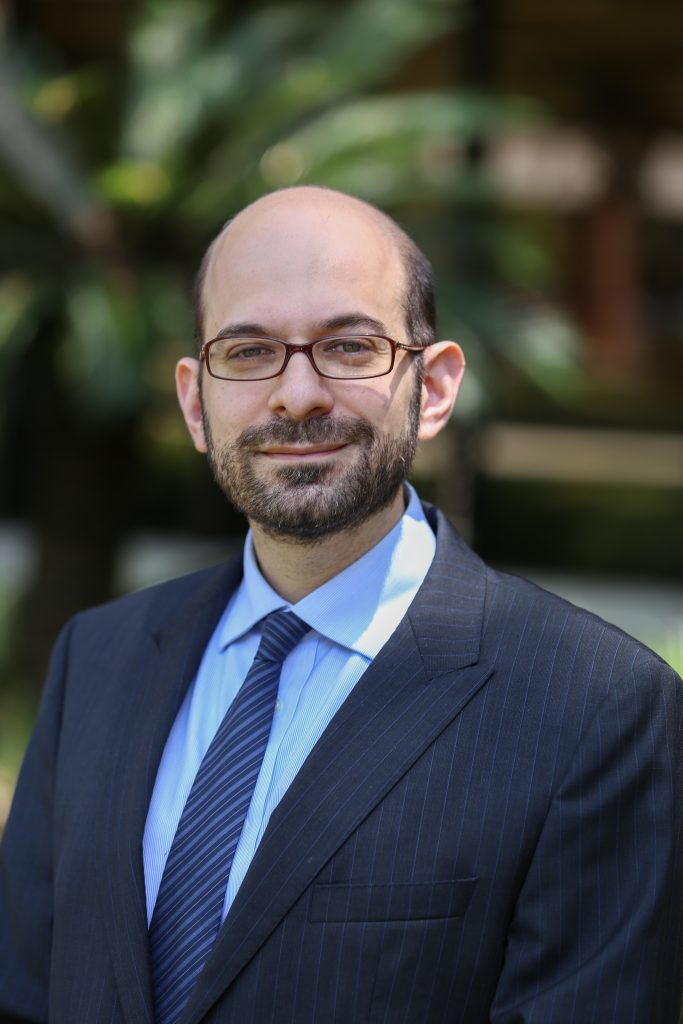 Seth Chertok
Visiting Associate Professor of Law
About
Professor Seth Chertok focuses his teaching and scholarship on business and torts subjects.
Chertok's forthcoming law review is entitled Lessons from the Greeks – From Corporate Anatomy Toward Metaphysics, one of the very first articles to explore the intersection of corporate law and philosophy, which will be published with the University of Pennsylvania Journal of Business Law in two parts. Prior to that, Chertok wrote on broker-dealer securities regulation (the subject of finders), which appeared in the Wake Forest Law Review.
A prolific scholar, Chertok has also published pieces in other majorly scholarly law journals, such as the University of Pennsylvania Journal of Business Law, ABA's Business Lawyer, NYU Journal of Law and Business, Harvard Business Law Review (Online), Virginia Law and Business Review, University of Pennsylvania Journal of International Economic Law, University of Pennsylvania Journal of Law and Social Change and University of California-Davis Business Law Journal. In private practice, Chertok authored and co-authored nearly an additional 35 articles in leading legal industry and business world publications in the U.S. and U.K.
Chertok's prior academic appointments have included being Assistant and then Associate Professor of Law at Peking University School of Transnational Law in Shenzhen, China and Visiting Assistant Professor of Law at Penn State Law School (University Park).
Prior to transitioning into legal academia, Chertok worked as a securities regulation and private equity associate at two multi-national law firms, most recently at Morrison & Foerster in San Francisco, California.
In law school and during private practice, Chertok was very active in many pro bono matters, on behalf of indigent individuals and large non-profit corporations. The State Bar of California awarded him the Manuel Award for his pro bono work.
Education
J.D. University of Pennsylvania Law School (awarded the Lefever Prize for the best paper in law and economics)
B.A. University of Chicago (with honors)
University of Paris, France – La Sorbonne and Nanterre (studies in ancient philosophy and French and comparative literature)
Courses
The central question in corporate law is, from an internal corporate governance perspective, how to make the American corporate system successful, for both the shareholder owners of the corporation, and the broader society. The answers, obtained primarily from a mix of state and federal statutory and case law, derive primarily from our understanding of economics, and the agency ethical issues relating to corporate fiduciaries managing others' property. We will begin with a look at some basic corporate law matters, such as vertical and horizontal governance (money and power) issues as well as "internal" relationships with "outside" corporate constituencies, such as creditors. After setting down a groundwork for the firm and its governance, the body of our course will focus on regulatory law, namely vertical and horizontal duties of care and loyalty, and exculpating/cleansing those duties. We will conclude with an introduction to a wide variety of vertical and horizontal M&A and takeover issues, including takeover defenses (Unocal doctrine), sales (Revlon and Time doctrines) and freeze-outs (Weinberger doctrine).
As a class in advanced transactional corporate governance, this class will provide extra details on vertical board takeover defense issues (Unocal doctrine), before proceeding to address board sale issues (Revlon and Time doctrines). The course will then consider horizontal duties issues, including a deep look at the Weinberger doctrine, and avenues for bypassing it.
The central question in Torts is how society should respond to the problem of high dollar typically accidental physical harm, when injury is unfortunate, but unintended. Our course will focus mostly on the problem of unintentional harm, as applied to bodily and emotional harms. Theories covered will include negligence, strict liability, products liability and intentional torts as well as all their affirmative defenses. As there are seldom clear answers with legal questions spanning so many perspectives, and amorphous factual inquiries (including the role of the judge and jury, circumstantial evidence and fundamental problems), Torts trains students to answer timeless amorphous questions, thereby developing keen policy and argumentation skills, applicable to a wide variety of legal areas.
This course will focus on corporate governance and regulations in America, the EU and some of Asia, to help students understand corporate law more theoretically, and prepare them for cross-border and global practice. Topics will include the usual corporate law topics but organized from a more theoretical perspective. For foundation, we'll start with a comparative corporate law casebook, and then proceed to focus on presenting and discussing major academic books and law review articles from around the globe. Time permitting, we will also cover high stakes corporate alternative topics, like governance and regulation in private equity / hedge funds at the state limited partnership law and federal securities regulation levels, as an exercise in cross-entity comparative law.
This course will focus on the same topics as a standard corporate law class, but with intra-American (and Florida) comparative statutory law and jurisprudence, with a look at major regimes, such as Delaware, the MBCA, California, New York, Florida, etc. The goal of this class will be to adapt students for multi-state and home-state corporate law practice as well as their home state bar exam.
Publications
Representative Articles
"Lessons from the Greeks – From Corporate Anatomy Toward Metaphysics (Part II)," UNIVERSITY OF PENNSYLVANIA JOURNAL OF BUSINESS LAW (forthcoming)
"Lessons from the Greeks – From Corporate Anatomy Toward Metaphysics (Part I)," UNIVERSITY OF PENNSYLVANIA JOURNAL OF BUSINESS LAW (forthcoming)
"Cracking the Problem of Finders – An Empirical and Computational Analysis," WAKE FOREST LAW REVIEW, 51 WAKE FOREST L. REV. 1021 (2016)
"The Rise of the Dodd-Frank Act: How Dodd-Frank Will Likely Impact Private Equity Real Estate," UNIVERSITY OF PENNSYLVANIA JOURNAL OF BUSINESS LAW, 16 U. PA. J. BUS. L. 97 (2013)
Co-Author, Report of the Subcommittee on Annual Review, Committee on Federal Regulation of Securities, ABA Section of Business Law, "Annual Review of Federal Regulation of Securities," BUSINESS LAWYER, 67 BUS. LAW. 733 (2012)
"A Theoretical Assessment of Private Placements under Rule 506," N.Y.U. JOURNAL OF LAW AND BUSINESS, 8 N.Y.U. J. L. & BUS. 77 (2011)
"Jurisdictional Competition in the European Community," UNIVERSITY OF PENNSYLVANIA JOURNAL OF INTERNATIONAL ECONOMIC LAW, 27 U. PA. J. INT'L ECON. L. 465 (2006)