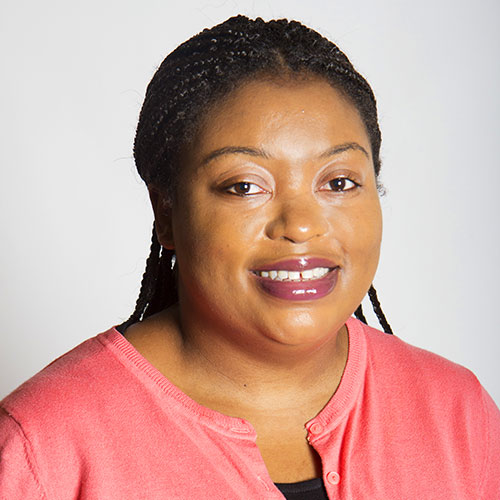 Shamika Dalton
Professor of Legal Research
Associate Director of Public Services, Legal Information Center
Expertise
About
Education
J.D., North Carolina Central University School of Law
M.L.S., North Carolina Central University B.S.W., North Carolina Central University
Courses
This course introduces students to basic principles of researching statutory and case law at both federal and state levels. Students learn how to locate relevant statutes and case law using both electronic and print formats, including the use of indexes and secondary legal materials such as encyclopedias and treatises.
Teaches strategies for effective legal research, finding and updating the law, with an emphasis on the structure of American legal bibliography. Covers both manual and electronic research sources in depth. Emphasis on primary and secondary sources of law in federal and state jurisdictions.
Publications
Books
"Celebrating Diversity: A Legacy of Minority Leadership in the American Association of Law Libraries", (with Dr. Yvonne Chandler, Vicente Garces, Dennis Kim-Prieto, Carol Nicholson, and Dr. Michele A. L. Villagran), (Shamika Dalton ed., William S. Hein & Co. 2016) (forthcoming).
Articles
"Promoting Diversity in Your Institution", 19 AALL Spectrum 4 (Feb. 2015).
"Out with the Old, In with the New," (with Danielle Becker), 19 AALL Spectrum 1 (Sept./Oct. 2014).
"Collaborative Information Seeking," (with Dr. Joseph Meloche), (2011) available at http://collab.infoseeking.org/resources/papersCIS11/MelochePaper.pdf. [Presented at the 2011 Collaborative Information Seeking Conference in New Orleans, Louisiana].