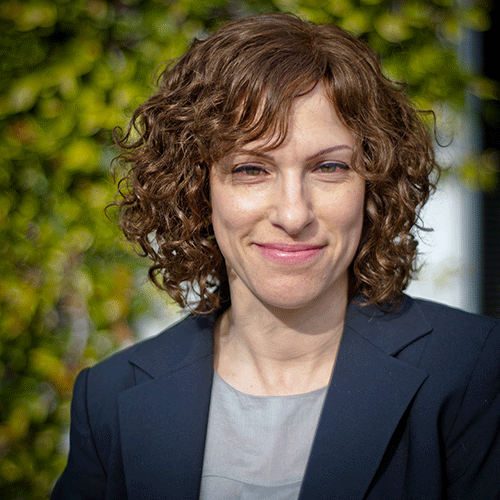 Stephanie Bornstein
University Term Professor
Professor of Law
About
Professor Stephanie Bornstein teaches and writes in the areas of employment and labor law, antidiscrimination law, civil procedure, and administrative law. Her scholarship focuses on legal and administrative strategies to reduce racial and gender inequality in the workplace and ensure access to justice in civil litigation. Current projects develop new approaches to close racial and gender pay gaps, counter the discriminatory impacts of AI in the workplace, and foster public/private partnerships to better enforce public law. In 2019-2020, Professor Bornstein served as the Chair of the AALS Section on Employment Discrimination Law. Professor Bornstein currently serves as Co-Director of the Pay Equity & Living Wage Project of the Center for Comparative Equality and Anti-Discrimination Law at U.C. Berkeley Law School.
Professor Bornstein's scholarship has been cited in enforcement efforts by the U.S. Equal Employment Opportunity Commission (EEOC) and the U.S. Department of Labor's Office of Federal Contract Compliance Programs (OFCCP). Since 2011, five of Professor Bornstein's law review articles have been cited in amicus briefs filed by national organizations in five different cases before the U.S. Supreme Court. Her article, Reckless Discrimination, 105 Calif. L. Rev. 1055 (2017), was selected as a winner of the 2017 Southeastern Association of Law Schools (SEALS) Call for Papers competition. Her article, Disclosing Discrimination, 101 B.U. L. Rev. 287 (2021), was selected for presentation at the 2020 Stanford/Harvard/Yale Junior Faculty Forum. Professor Bornstein recently as a co-author of a leading casebook in the field, Sullivan, Bornstein & Zimmer's CASES & MATERIALS ON EMPLOYMENT DISCRIMINATION (Aspen).
Prior to joining the University of Florida law faculty, Professor Bornstein served as a Visiting Assistant Professor at U.C. Hastings College of Law; as a Faculty Fellow and Deputy Director of U.C. Hastings' Center for WorkLife Law; and as a staff attorney at national public interest law center Equal Rights Advocates.
Education
J.D., University of California, Berkeley School of Law
A.B., Harvard University (magna cum laude)
Teaching and Scholarship
Current courses: Civil Procedure, Administrative Law, Employment Law, Employment Discrimination
Other Interests: Labor Law, Comparative Work Law, Technology & Work, AI & Fairness, Title IX, Gender & the Law, Race & the Law, Critical Legal Theory (Race, Gender), Legislation
Courses
Analysis of the administrative process, with an emphasis on the activities of federal regulatory agencies. Topics include legislative delegations of authority to agencies, executive branch controls, rulemaking and adjudicatory procedures, due process rights, and the scope of judicial review of administrative decision making.
Analysis of a civil lawsuit from commencement through trial, including consideration of jurisdiction, venue, pleading, motions, discovery, and joinder of parties and of claims; right to trial by jury, selection and instruction of jury, respective roles of judge, jury, and lawyer; trial and post-trial motions; judgments.
The goal of this course is to introduce the major federal statutes prohibiting workplace discrimination and to develop your ability to analyze employment decisions and workplace conduct under the legal framework created by Congress and the judiciary.
Publications
Selected Books
CASES AND MATERIALS ON EMPLOYMENT DISCRIMINATION (Aspen Casebook Series, 10th ed., forthcoming 2022) (with Charles A. Sullivan & Michael J. Zimmer).
When Forum Determines Rights: Forced Arbitration of Discrimination Claims, in A GUIDE TO CIVIL PROCEDURE: INTEGRATING CRITICAL LEGAL PERSPECTIVES (B. Coleman, S. Malveaux, P. Pedro & E. Porter, eds., NYU Press, forthcoming 2022).
Gender Stereotyping, in THE OXFORD HANDBOOK OF FEMINISM AND LAW IN THE UNITED STATES _ (D. Brake, M. Chamallas & V. Williams, eds., Oxford Univ. Press, forthcoming 2022).
Commentary on AFSCME v. State of Washington, in FEMINIST JUDGMENTS: EMPLOYMENT DISCRIMINATION OPINIONS REWRITTEN 344 (A. McGinley & N. Porter eds., Cambridge Univ. Press, 2020).
Selected Articles