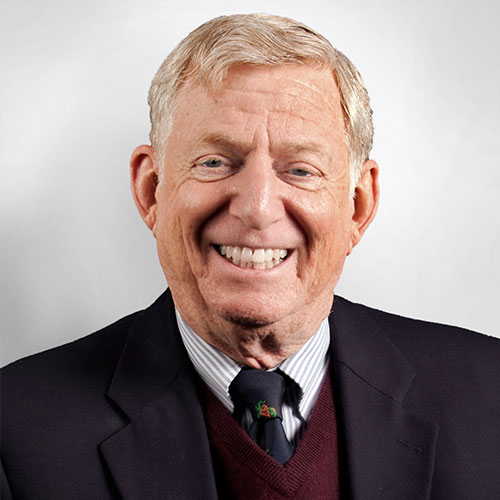 Stuart R. Cohn
Emeritus Professor
Sam T. Dell Research Scholar
Mailing Address:
Box #117625 Gainesville, FL 32611
Email:
cohn@law.ufl.edu
Phone:
(352) 273-0925
Expertise
About
Stuart Cohn is the Sam T. Dell Professor of Law. He has authored a principal treatise in securities law, Securities Counseling for Small and Emerging Companies, and the leading treatise on Florida's business law statutes and case law, both published by Thomson Reuters. His recent articles include a critique of the Security and Exchange Commission's integration doctrine (Hofstra Law Review) and an analysis of Florida's recently adopted crowdfunding statute (Florida Bar Journal).
Professor Cohn is a Senior Fellow with the United Nations Institute for Training and Research and manages three online courses in Capital Market Development and Corporate Governance for worldwide participants. He was recently appointed a Distinguished Visiting Professor at Central University of Finance and Economics in Beijing, China, where he is participating with other Chinese academics in recommendations regarding the reform of China's securities market.
Professor Cohn is a member of the Executive Council of the Business Law Section of The Florida Bar and is involved in the reform of every major Florida business law statute.
Education
LL.B., Yale University
B.A., Oxford University
B.A., University of Illinois
Teaching and Scholarship
Corporate & Securities Law, Franchise Law
Professional Activities
University of Florida: Joined College of Law faculty in 1977 as Associate Professor. Named Professor 1980 and International Programs Coordinator 2001.
Visiting Faculty: University of Maryland, University of Konstanz (Germany), West Virginia University, University of Michigan.
Career Highlights: Marshall Scholar, Oxford University (1962-64); Lecturer, Tel Aviv University Faculty of Law (1987); Instructor, Ecole de Droit Summer Program, Montpellier University, France (1999), and American Law Program, Warsaw University, Poland (1999, 2000); Senior Fellow, United Nations Institute for Training and Research (2002 – present); Workshop Director, Capital Market Development in West Africa (2000); Seminar Director, Capital Market Development in Uganda (1997, 1999, 2000).
Organizations: American Bar Association (Committee on Federal Regulation of Securities since 1980, Subcommittee on Proxy Regulation and Tender Offers); The Florida Bar Association (Executive Council, Business Law Section, 1995-present; Chairman, Committee on Corporations and Securities, 1995-97; Chairman, Subcommittee on Judicial Dissolution of Corporations, 1993); Illinois Bar, Phi Beta Kappa, Phi Kappa Phi.
Courses
Examination of controls and exemptions relating to the sale and distribution of securities by corporations, underwriters and others, including scope of the securities laws, registration provisions, distribution and resale of restricted securities, express and implied civil liabilities, secondary distributions and tender offers. Issues will be analyzed in context of amended 1933/1934 federal statutes, and state Blue Sky laws.
An inquiry into the various methods used in financing the corporation, payment of dividends and other distributions, the reacquisition by a corporation of its own shares, and problems of mergers, consolidations and other forms of corporate reorganization.
The central question in corporate law is, from an internal corporate governance perspective, how to make the American corporate system successful, for both the shareholder owners of the corporation, and the broader society. The answers, obtained primarily from a mix of state and federal statutory and case law, derive primarily from our understanding of economics, and the agency ethical issues relating to corporate fiduciaries managing others' property. We will begin with a look at some basic corporate law matters, such as vertical and horizontal governance (money and power) issues as well as "internal" relationships with "outside" corporate constituencies, such as creditors. After setting down a groundwork for the firm and its governance, the body of our course will focus on regulatory law, namely vertical and horizontal duties of care and loyalty, and exculpating/cleansing those duties. We will conclude with an introduction to a wide variety of vertical and horizontal M&A and takeover issues, including takeover defenses (Unocal doctrine), sales (Revlon and Time doctrines) and freeze-outs (Weinberger doctrine).
Publications
Books
SECURITIES COUNSELING FOR SMALL AND EMERGING COMPANIES (Thomson Reuters) (annually supplemented)
FLORIDA BUSINESS LAWS ANNOTATED: COMMENTARY, CASES AND FORMS (with Stuart D. Ames) (Thomson Reuters)  (annually supplemented)
CAPITAL MARKET DEVELOPMENT IN UGANDA (International Law Institute, 1999) (co-authored) (443 pages)
Articles
Keeping Securities Reform Moving: Eliminate the SEC's Integration Doctrine, 44 Hofstra L. Rev. 3 (2015) [SSRN]
Equity Crowdfunding Comes to Florida – or Has It?, 89 Florida Bar J. 43 (2015) [SSRN]
Now It's Easier Being Green: Florida's New Benefit and Social Purpose Corporations, 88 Florida Bar J. 9 (2014)
The New Crowdfunding Registration Exemption: Good Idea, Bad Execution, 64 Florida L. Rev. 1433 (2012) [SSRN]
The Sitting Ducks of Securities Class Action Litigation: Bio-Pharmas and the Need for Improved Evaluation of Scientific Data, 35 Del. J. Corp. L. 911 (2010) (co-authored) [SSRN]
Dover Judicata: How Much Should Florida Courts Be Influenced By Delaware Corporate Law Decisions?, 83 Florida Bar J. 20 (2009) [SSRN]
Comparative United States and Polish Regulation of Corporate Freeze- Outs and Squeeze-Outs, Warsaw University Law Journal (Spring 2008) (co-authored)
Capital Offense: The SEC's Continuing Failure to Address Small Business Financing Concerns, 4 N.Y.U. J.L. & Bus. 1 (2007) (coauthored) [SSRN]
Good Corporate Governance in Developing Nations: Idealism and Realism, Best Practice Series #12, United Nations Institute for Training and Research (2006)
The Non-Merger Virtual Merger: Is Corporate Law Ready for Virtual Reality?, 29 Del. J. Corp. L. Law 1 (2004), reprinted in Corporate Mergers: Modern Approaches (Icfai University Press, India, 2008) [SSRN]
Poland and United States Business Laws: A Commentary on Differing Historical and Doctrinal Bases, 3 Warsaw U. L. Rev. (2004)
The Development of Micro-Cap Securities Markets in Sub-Saharan Africa: New Approaches to Fostering Enterprise Growth, United Nations Programmes in the Legal Aspects of Debt and Financial Management (2002)
Confidence Building in Sub-Saharan Stock Markets, Capital Market Development: The Road Ahead United Nations Programmes in the Legal Aspects of Debt and Financial Management (2000)
The Impact of Securities Laws on Developing Companies: Would the Wright Brothers Have Gotten Off the Ground?, 3 J.  Small Emerging Bus. L., Northwestern School of Lewis and Clark College 315 (1999)
Corporate Natural Law: the Dominance of Justice in a Codified World, 48 Fla. L. Rev. 551 (1996) [SSRN]