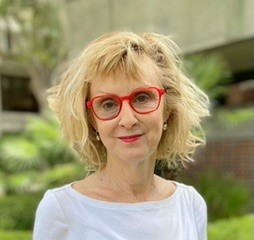 Teresa Drake
Director, Gender Justice Clinic
Senior Legal Skills Professor
About
Teresa Drake has created three clinics at the Levin College of Law.  In 2010, she co-founded the Intimate Partner Violence Assistance Clinic (IPVAC).  This first-of-its-kind clinic introduced a new model of representation for survivors of intimate partner violence that included trauma responsive legal, mental health and case management components. In 2017 Professor Drake created the Immigration clinic utilizing the IPVAC model to provide immigrant survivors of violence with the opportunity for humanitarian relief through U-Visas and VAWA self-petitions.  In Fall of 2022, Professor Drake transitioned IPVAC into the Gender Justice Clinic (GJC) which serves low-income clients who face violence, discrimination or other oppression based on their actual or perceived sex, sexual orientation, gender identity, or gender expression.
Before joining the Levin College of Law faculty, Professor Drake practiced law as a child welfare attorney and a former State of Florida prosecutor where she served as both the head of the domestic violence unit and a county court division chief.  She has lectured nationally and internationally on topics of intimate partner violence, the effects of childhood trauma and resiliency building through mindfulness. She teaches these topics annually to all second-year medical students at the University of Florida College of Medicine.
Professor Drake earned her B.S. with highest honors from Drexel University and her J.D. degree with high honors from the University of Florida.
Education
B.S., Drexel University (highest honors);
J.D., University of Florida (High Honors, Order of Coif).
Courses
Civil Clinic: Gender Justice Clinic
Trial Practice