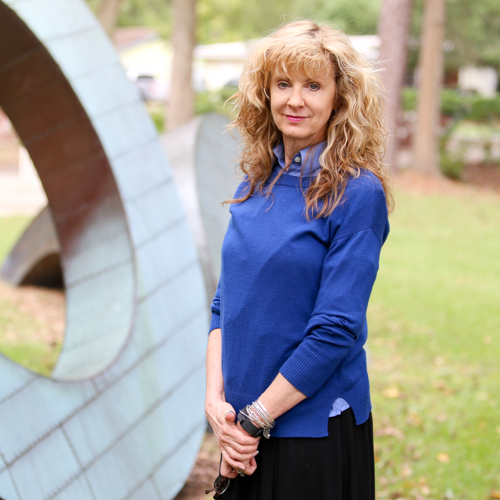 Teresa Drake
Director, Intimate Partner Violence Assistance Clinic (IPVAC)
Senior Legal Skills Professor
About
Teresa Drake is the co-founder and director of the Intimate Partner Violence Assistance Clinic (IPVAC) at the Levin College of Law where she also serves as a Legal Skills Professor. She is also a co-founder and supervising attorney of UF Law's immigration clinic. Professor Drake is a former child welfare attorney, former prosecutor and division chief of the domestic violence unit and has lectured nationally on domestic violence, trauma responsive interviewing and counseling, and the use of children as witnesses and the effects of trauma on witnesses.
Professor Drake earned her B.S. with highest honors from Drexel University and her J.D. degree with high honors from the University of Florida.
Education
B.S., Drexel University (highest honors);
J.D., University of Florida (High Honors, Order of Coif).
Courses
Civil Clinic: Intimate Partner Violence Assistance Clinic (IPVAC)
Trial Practice