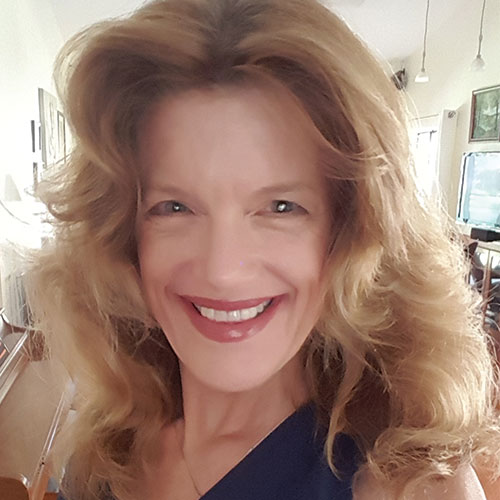 Teresa (Rambo) Reid
Master Legal Skills Professor
Assistant Director, Criminal Justice Center
Mailing Address:
Box #117625 Gainesville FL 32611
Email:
reid@law.ufl.edu
Phone:
(352) 273-0879
About
Teresa Reid (formerly Teresa Rambo) has been a member of the University of Florida College of Law faculty since 1987. Her areas of expertise include the Death Penalty, Legal Writing, Legal Professionalism, and Evidence. She is the co-author of Legal Writing by Design: A Guide to Great Briefs and Memos (Carolina Academic Press, Second Edition 2012). She also serves as the faculty advisor to numerous law school groups including the Journal of Law and Public Policy, the Phi Delta Phi International Legal Honor Society, the Native American Law Student Association, and the Law Transfer Student Organization.
As an active member of the Florida Bar, Professor Reid has provided pro bono legal assistance in areas including the death penalty, divorce and family law, environmental and land use regulation, Medicare, and legal ethics. She has presented numerous lectures on the topics of attorney conduct, professionalism, ethics, legal writing, appellate advocacy, domestic violence, and the death penalty. She has served on the Florida Supreme Court's Commission on Lawyer Professionalism, and currently serves on the Eighth Judicial Circuit's Professionalism Panel.
Professor Reid is also a Florida Supreme Court certified mediator in family law mediation, appellate law mediation, circuit court mediation, and county court mediation.
Education
B.A., University of Florida (with high honors) 1978; (4.0 GPA; Four Year Scholar Award)
Phi Beta Kappa, Kappa Phi, Alpha Lambda Delta, Phi Eta Sigma, Gold Key Honor Society
J.D., Santa Clara University (summa cum laude, 1st in class) 1982; Bureau of National Affairs Award; Book Awards in Administrative Law, Conflicts of Law, Constitutional Law, Contracts, Criminal Law, Criminal Procedure, Pleading & Civil Procedure, Wills; Research assistant to Dean George Alexander; Contracts tutor; Civil Procedure tutor; National Trial Team Competitor
Judicial Extern, Judge Marc Poche, California Court of Appeal (San Francisco) 1980
Private Practice
Pillsbury, Madison, & Sutro (San Francisco 1982-86) Antitrust, Appellate Practice, Complex Litigation, Criminal Law, Environmental Law, Land Use & Planning
Teaching, Scholarship, Service
University of Florida: Joined Law faculty in 1987. Currently named Master Legal Skills Professor; Assistant Director, Criminal Justice Center; Assistant Director, Legal Research, Writing & Appellate Advocacy (First person in College to be named Master Lecturer)
International Teaching Experience: University of Warsaw, Poland (Legal Writing, 2008, 2009)   (The United States Death Penalty 2012); Johann Wolfgang Goethe University, Frankfurt, Germany (The United States Death Penalty 2010)
Faculty, Florida College of Advanced Judicial Studies (1998 -2000) Appellate Opinion Writing
Presented numerous lectures on the topics of attorney conduct, professionalism, ethics, legal writing, appellate advocacy, domestic violence, and the death penalty
Areas of Expertise: Death Penalty law; Legal Writing and Advocacy; Legal Professionalism
Faculty Advisor: Journal of Law and Public Policy; Transfer Student Organization; Phi Delta Phi (honor society), Phi Alpha Delta
Recent Service: Main Campus Faculty Senate (law school representative); Main Campus College Council (law school representative); Steering Committee Member (law school representative) UF Campaign for Charities; Main Campus FEO Task Force (evaluating and awarding faculty grants); Mission Statement Writing Sub-Committee (Main Campus); Steering Committee (Main Campus); Academic Policy Council Co-Chair (Main Campus); Curriculum Committee; Strategic Plan Committee; Academic Standards Committee
Professional Activities
Professional Affiliations: Phi Beta Kappa, Phi Kappa Phi, Florida Bar, California Bar (inactive status), American Bar Association, Legal Writing Institute, Florida Supreme Court's Commission on Lawyer Professionalism
Pro bono legal work: death penalty, divorce and family law, environmental and land use regulation, Medicare, and legal professionalism/ethics
Courses
Students serve as instructors in the first-year Research Writing and Appellate Advocacy course under the direction of the assistant directors of the program. Letter grades are awarded on the basis of writing assignments, instruction and counseling prepared and performed by the student instructors.
Continuation of LAW 6953. LAW 6954 must be taken or no credit toward graduation will be allowed for LAW 6953.
This course introduces students to basic principles of researching statutory and case law at both federal and state levels. Students learn how to locate relevant statutes and case law using both electronic and print formats, including the use of indexes and secondary legal materials such as encyclopedias and treatises.
As a continuation of LAW 5792, a factual situation is presented to the student by means of a hypothetical appellate record. The record is the basis for the preparation of an appellate brief and oral arguments.
This seminar offers an introduction to issues arising in recent capital punishment cases including methods of execution of juvenile, mentally retarded, inane, or possibly innocent offenders; this classification of a crime as a capital offense; the role of the jury in assessing aggravating and mitigating circumstances; and more.
Registration priority given to second-year students. A study of the law governing the proof of issues of fact before a judicial tribunal. Topics covered may include judicial notice, presumptions, burden of proof, hearsay, relevancy, testimonial proof, demonstrative and scientific proof, documentary proof and privileged communications. Emphasis is placed on the Federal Rules of Evidence.
Maximum of six credits allowed for any combination of externships. Educational field placements, commonly known as externships, give students the opportunity to gain practical experience, enhance working knowledge of the law and develop professional contacts in the field. Students work in selected agencies or organizations focused on a particular legal field.
This course surveys procedural law governing the litigation of civil cases in Florida. It explores in greater depth Florida state law counterparts to federal issues such as the judicial branch's control over procedure, personal jurisdiction, subject matter jurisdiction, and liberal pleading and discovery.
This course acquaints students with the defining attributes of the legal profession including a code of ethics and assumption of duties to clients, the justice system, and society. Focuses on the evolving nature of legal services, types of law practices, and demographics of the legal profession and the skills required for law practice.
First half of a two-part course, both required for graduation. Includes emphasis on written legal analysis and preparation of predictive legal memoranda.
Examines role of the individual lawyer and legal profession in contemporary society. Topics include the role of the lawyer as advocate, counselor, and officer of the court; the ethical and moral obligations lawyers owe their clients, other lawyers, courts, and society as derived from general ethical and moral principles and as embodied in model rules of professional conduct and the Restatement of the Law Governing Lawyers; and problems encountered in representing particular categories of clients, including individuals, corporations, criminal defendants, and indigents, among others.
Publications
Legal Writing by Design: A Guide to Great Briefs and Memos (with Leanne J. Pflaum) (Carolina Academic Press, Second Edition 2013)