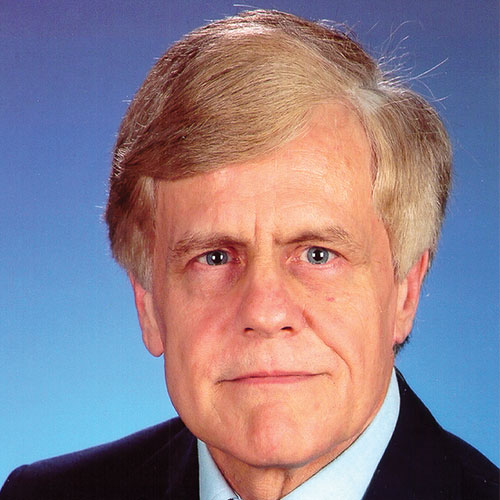 Thomas Hurst
Professor Emeritus
Mailing Address:
Box #117625 Gainesville, FL 32611
Email:
hurst@law.ufl.edu
Phone:
(352) 273-0922
About
Education
J.D., Harvard University (cum laude)
A.B., University of Wisconsin (cum laude)
Teaching and Scholarship
Agency and Partnership, Contracts, Corporations, Corporate Finance, Energy Law, Securities Regulation, Sports Law.
Professional Activities
University of Florida: Joined College of Law faculty in 1974 as Assistant Professor of Law. Named Associate Professor (1977) and Professor of Law (1979); Named Sam T. Dell Research Scholar in 1999.
Visiting Faculty: University of Texas College of Law (1978), University of Cambridge, U.K. (1983), Emory University School of Law (1989).
U.S. Department of Labor: Attorney, Office of the Solicitor, Washington, D.C. (1969-70).
Professional Affiliations: American Bar Association, The Florida Bar, Wisconsin State Bar, 5th and 7th United States Courts of Appeal, National Association of Securities Dealers.
Courses
This synchronous distance course will cover a suite of topics that arise in sports management and the sports agency industry. The course will focus on how different legal principles arise in this context using case law and secondary sources. Students will learn about both the law and the practice of sports law.
This course is the introductory course on corporation law. Among other topics, the course covers the governance structure of corporations, limited liability and veil piercing, fiduciary duty, and shareholder derivative suits, and it may cover certain aspects of securities regulation including proxy solicitation, securities fraud, and insider trading.
Publications
Books
CASES AND MATERIALS ON UNINCORPORATED BUSINESS ASSOCIATIONS (Co-author) (West Group, 2nd. Ed. 2002)
INSTRUCTORS MANUAL, CASES AND MATERIALS ON CORPORATIONS (Co-author) (Anderson Publishing Co., 1999).
CASES AND MATERIALS ON CORPORATIONS (Co-author) (Anderson Publishing Co., 1999).
Representative Law Reviews / Journals
Securities Fraud and the Internet, 8 J. Fin. Crime 1 (2001).
Securities Fraud and the Internet: Adopting Existing regulatory Schemes to New Technology 21 Company Law 51, (2000).
Payment of Student Athletes: Legal and Practical Obstacles (with Pressly) 7 Vill. Sports & Ent. L.J. 55 (2000) [bepress]
Teaching Limited Liability Companies in the Basic Business Associations Course, 34 Ga. L. Rev. 773 (2000)
The Effect of Repeal of Baseball's Antitrust Exemption on Franchise Relocations (with McFarland) 8 J. Art & Ent. L. 263 (1998).