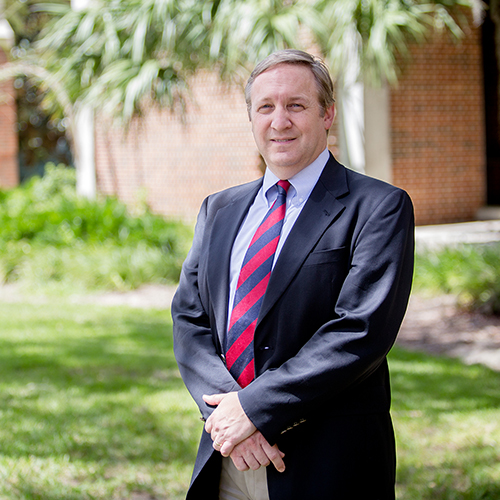 Timothy McLendon
Legal Skills Professor
About
Timothy McLendon works as a Legal Skills Professor at the University of Florida Levin College of Law. His research has involved Everglades restoration policies, oil spill response and recovery, local land use law, sustainable development, historic preservation law, Florida constitutional law, and international environmental law. He is the author of a handbook on Florida historic preservation law, and has lectured on that subject for the Florida Trust for Historic Preservation. He directed a USAID-funded project working with Colombian law schools on human rights from 2012-15, coordinating visits and training sessions. He participated in USIA-funded mediation and dispute resolution projects in Haiti from 1996-2003. He has participated in training programs for Brazilian judges and prosecutors in comparative environmental and land use law in 1996, 2000-16. He has also researched legal and constitutional issues for the Florida Constitution Revision Commission in 1997-98, and the Florida Supreme Court's Committee on Privacy and Court Records from 2003-05. He served on the Florida Supreme Court's Committee on Access to Court Records, 2006-09. He teaches Florida Constitutional and Historic Preservation Law and an interdisciplinary seminar on Law and Policy Issues in the Americas at the University of Florida College of Law. He has taught European Union Law in the Department of Political Science, and has lectured on comparative constitutional and land use law issues in Brazil, Peru, Colombia and Poland.
A member of the Florida Bar, Mr. McLendon's practice in state and federal courts has included issues relating to constitutional law, privacy rights, open government, environmental and education law, as well as initiative amendments to the Florida Constitution.
Education
A.B., Duke University, 1989
J.D., University of Florida, 1994
Teaching & Scholarship
Comparative & Florida Constitutional Law, Historic Preservation Law
Professional Activities
• Staff Attorney at the Center for Governmental Responsibility since 1996.
• Member, Florida Bar since 1994.
• Member, Eleventh Circuit Bar since 2002.
• Member, Fla. Supreme Court Committee on Access to Court Records, 2006-09.
• Member, Sub-Committee on Access to Court Records, Florida Committee on Court Technology, 2009-10.
Publications
2019 Latin American Business Environment Report (20th ed.) (with Brian Gendreau) University of Florida, Center for Latin American Studies [Link]
"Law Schools as Agents of Change and Justice Reform in the Americas," (with Jon Mills) 20 Fla. J. Int'l L. 5 2008
"Institutional and Political Development of the European Union: A Context for the 2004 European Parliamentary Elections," in The European Union Expansion: Communicating Shared Sovereignty in the Parliamentary Elections. Lynda Lee Kaid, ed., 2008
"Summary of Florida Historic Preservation Law," in Treatise of Florida Environmental & Land Use Law. Florida Bar, 2000, 2008.