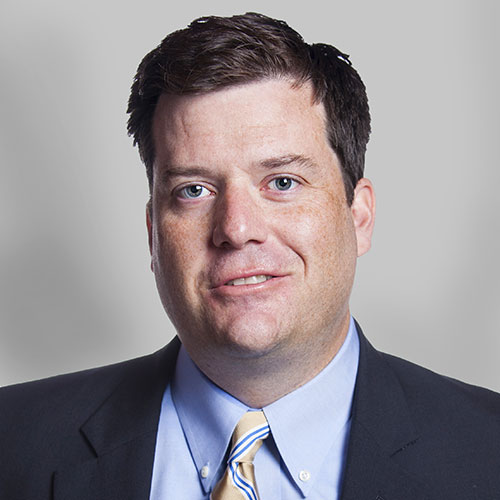 Todd Venie
Associate Director & Professor of Legal Research, Legal Information Center
Expertise
About
Todd Venie is the Associate Director of the Legal Information Center & Professor of Legal Research at the University of Florida's Levin College of Law. Venie joined UF Law in 2013 as the Head of Research and Instruction, and has occupied his current position since July 2016. He teaches Legal Research, where students learn how to find relevant statutes and case law at the state and federal levels using both print and electronic formats. His previous positions include reference librarian at the Georgetown University Law Library and Assistant Prosecuting Attorney in Ohio's Fairfield County. Venie has published several articles, with topics including affordable online sources of legal research and case law. He earned his J.D. degree at Ohio State University and his M.L.I.S. at University of North Carolina at Chapel Hill.
Education
J.D., Ohio State University
M.L.I.S., University of North Carolina at Chapel Hill
B.A., Indiana University
Teaching and Scholarship
Legal Research
Professional Activities
University of Florida: Joined the Legal Information Center in 2013 as Head of Research and Instruction
Previous Librarian Experience: Reference Librarian at Georgetown University Law Library (2008-2013)
Legal Experience: Assistant Prosecuting Attorney in Fairfield County, Ohio
Professional Affiliations: American Association of Law Libraries; Southeastern Chapter of the American Association of Law Libraries; Legal Research & Sourcebook Committee, Academic Law Libraries Special Interest Section, Member (2014–2016)
Courses
This course introduces students to basic principles of researching statutory and case law at both federal and state levels. Students learn how to locate relevant statutes and case law using both electronic and print formats, including the use of indexes and secondary legal materials such as encyclopedias and treatises.
Publications
Articles
The State Secrets Privilege and the War on Terror: An Annotated Bibliography, 36 LEGAL REFERENCE SERVICES Q. 34 (2017)
Google Scholar & Case Law, LAW LIBR. LIGHTS, Summer 2010, at 17- 18.
Free and Low-Cost Online Legal Research Sources, LAW LIBR. LIGHTS, Fall 2009, at 9-11.
Lessons in Scalability, Law Libr. Lights, Winter 2009, at 17-19 (reviewing RANDALL STROSS, PLANET GOOGLE: ONE COMPANY'S AUDACIOUS PLAN TO ORGANIZE EVERYTHING WE KNOW (2008)).
14 LEGAL HISTORY & RARE BOOKS NEWSLETTER 28 (Fall 2008) (reviewing THE REVOLUTIONARY WRITINGS OF ALEXANDER HAMILTON (2008)).