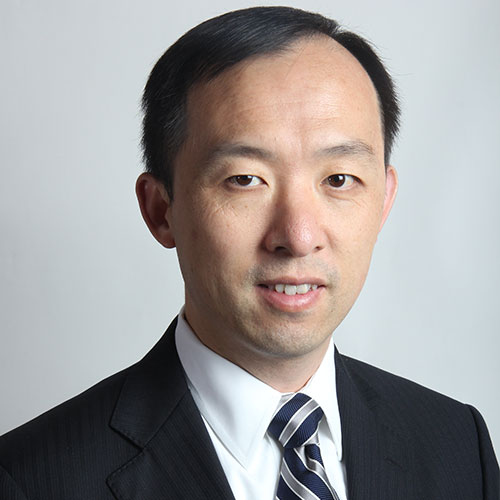 Wentong Zheng
Professor of Law
About
Professor Wentong Zheng received his J.D. and Ph.D. in Economics from Stanford University, where he was an executive editor of Stanford Law Review. His research focuses on legal and economic issues confronting businesses and regulatory agencies in a globalized world. He has written extensively on international trade and business, antitrust and competition policy, international intellectual property, and Chinese state capitalism. His publications have appeared, among others, at UCLA Law Review, Georgetown Law Journal, and Notre Dame Law Review. He has testified before the U.S.-China Economic and Security Review Commission and has been invited to seminars and policy discussions at the United States National Economic Council, the United States Department of Commerce, and the Office of the United States Trade Representative. He teaches Contracts, International Business Transactions, International Trade Law, and Secured Transactions.
Education
J.D., Stanford Law School
Ph.D., Economics, Stanford University
M.A., Renmin University of China
B.A., Renmin University of China
Teaching and Scholarship
International Trade & Business, Antitrust and Competition Policy, Chinese Law & Economy, International Intellectual Property, Commercial Law, Law and Economics

Courses
An introduction to the law and theory of legally enforceable agreements and promises, including elements of contract formation; consideration; effects of non-performance; conditions for relief from or discharge of obligations; and remedies.
Selected problems in financing of security interests in personal property, principally under Article Nine of the Uniform Commercial Code. The course addresses the attachment and perfection of security interests, their enforcement and priorities among competing interests.
Publications
Selected Publications
Corporations as Private Regulators, 55 U. Mich. J. L. Reform (forthcoming 2021).
Sales and Intellectual Property Rights, in International Sales Law: Contracts, Principles & Practice (2d ed., Larry Di Matteo et al. eds., CH Beck, Hart Publishing & Nomos Publishing 2021).
The Digital Challenge to International Trade Law, 52 N.Y.U. J. Int'l. L. & Pol. 539 (2020).
A Knowledge Theory of Tacit Agreement, 9 Harv. Bus. L. Rev. 399 (2019).
Assessing China's Cybersecurity Law, 34 Computer L. & Security Rev. 1342-1354 (2018) (with Aimin Qi and Guosong Shao) (peer reviewed)
Untangling the Market and the State, 67 Emory L. J. 243-291 (2017)