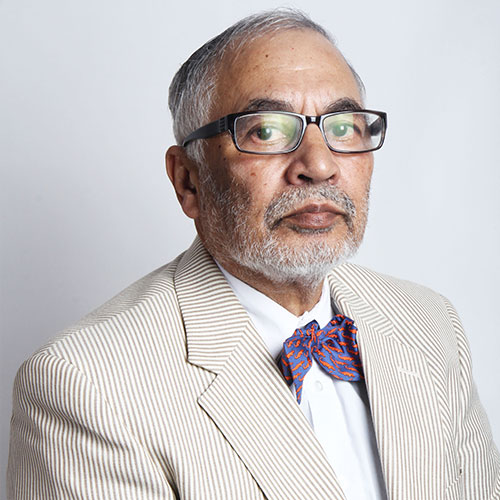 Winston Nagan, FRSA
Emeritus Professor
Mailing Address:
Box #117625 Gainesville, FL 32611
Email:
nagan@law.ufl.edu
Phone:
(352) 273-0935
About
Professor Nagan was born in South Africa and educated at the University of Fort Hare. At that time, the apartheid authorities were constructing the foundations of a police state. Professor Nagan as a student leader was active in promoting the rule of law values, which challenged the values of apartheid authoritarianism. In this role, he was active in organizing legal defenses for political prisoners. Later he organized a prison education scheme for the continuing education of all political prisoners in South Africa. He left South Africa for exile in 1964 and continued his legal studies at Oxford University. He graduated with the degrees of BA honors and MA. He continued his studies at Duke University, LL.M, MCL. He did his doctoral studies at Yale under Myres McDougal and Michael Reisman (JSD). He left Yale for a position in the University of Florida where he currently is Sam T. Dell Research Scholar Professor of Law and Director of the Institute for Human Rights and Peace. He is presently Chair of the Board of Trustees on the World Academy of Art & Science; Fellow of the Royal Society of the Arts; Fellow of the Academy advancing the Academy's interest in the global rule of law. Professor Nagan served as Chair of Amnesty International USA, and President, Policy Sciences Center. He is widely published in international law and human rights, and has taught and lectured in at least 20 universities worldwide. He has been awarded Distinguished International Educator by UF (2005), Faculty of the Year by UF Law (2013), Bahia Human Rights Award (2002) and the Mandela Freedom Award by UF (2014). Served as Acting Justice on the High Court of the Cape of Good Hope, South Africa (2006).
Professor Nagan has three general areas of expertise: International Law and World Order; Human Rights and World Order; and a specialty in Configurative Contextual Jurisprudence. Within these general areas he has been a pioneer and a cutting edge innovator in a multitude of sub-fields. In chronological order his early scholarship presses the frontiers of the interrelationship of public and private international law and world order. He pioneered the approach that suggested the solution to conflicts, problems across state lines could be solved by recourse to inclusive standards and principals from general international law and human rights. These interests opened up areas in context dealing with the global aspects of race relations and he has done cutting edge scholarship on the theory and practice of global race relations law. In this context he became a leading scholar on the legal aspects of the apartheid regime in South Africa. His article on sanctions is still the leading article in the field. From this interest he developed a broader concern for the race relations implications of mass atrocity and genocide. He has leading articles on the contemporary problems of genocide and a contemporary understanding on the holocaust. He has also done cutting edge work on issues of Palestine and Israel. In the context of general international law he has been a leading scholar on the issue of transitional justice. He has developed a communications model theory for human rights. His work on torture and the optional protocol to the Convention is still a leading work on scholarship in the field. He is a leading expert on indigenous peoples rights and the problems of bio-piracy and intellectual property. His most recent work has been spent on a careful appraisal of nuclear weapons and international law. He has also pioneered scholarship concerning the problems of global inequality, sustainable development and the requirements for the new economic paradigm. He has also done pioneering work on the rule of law and the war on terror as well as original work using international law as an epistemological tool to unpack ethnic conflict.
Education
J.S.D., Yale Law School
LL.M., M.C.L., Duke Law School
M.A., Brasenose College at Oxford University
B.A., Brasenose College at Oxford University
B.A., University of South Africa
Teaching and Scholarship
International Human Rights, National Security Law, Legal Theory, International Law, International Courts, Ethnic Conflict, Human Rights of Indigenous People
Professional Activities
University of Florida: Joined Law faculty in 1975 as Associate Professor. Named Professor (1978) and Affiliate Professor of Anthropology (1989). Founding Director of Institute of Human Rights and Peace Development (1994).
Visiting Faculty: University of Stellenbosch, University of Leiden, University of Cape Town (South Africa), Markerere University (Uganda), Monash University School of Law (Melbourne, Australia). Honorary Professor, University of Cape Town.
Previous Academic: Assistant Professor of Political Science, Virginia Polytechnic Institute and State University (1968-71); Assistant Professor, Valparaiso University School of Law (1971-72); Assistant Professor of Law, DePaul University (1972-73).
Professional Associations: Fellow, Royal Society of the Arts (FRSA), Fellow, World Academy of Art and Sciences. American Society of International Law, International Third World Legal Studies Association, Association of American Law Schools, American Bar Association (International Law Section), American Society for Social Philosophy and the Philosophy of Law, South Africa Constitution Watch Commission.
Publications
Books
HUMAN RIGHTS AND DYNAMIC HUMANISM (Kluwer, forthcoming)
Book Chapters
"Overview of Policy and Legal Conditions Concerning Recognition of Palestinian Statehood," (with Aitza M. Haddad) in The Membership of Palestine in the United Nations Legal and Practical Implications (Mutaz M. Qafisheh, ed.) Cambridge Scholars Publishing (2013)
Articles
The Struggle for Justice in the Civil Rights March from Selma to Montgomery: The Legacy of the Magna Carta and the Common Law Tradition, Vol 1, No. 6, Eruditio (2015) [bepress]
Social Capital and the New Paradigm Thinking, Vol 1, No. 6, Eruditio (2015)
"The Emerging Restrictions of Sovereign Immunity: Preemptory Norms of International Law, the UN Charter and the Application of Modern Communications Theory," (with Joshua L. Root) 38:2 N.C. J. Int'l L. & Com. Reg. 375-472 (2012) [bepress]
"Why They Deny: Values, Human Rights, and the Persecution of Iran's Bahai Community," Education Under Fire (2013)
"Sovereignty in Theory and Practice" (with Aitza M. Haddad), 13 San Diego Int'l L.J. 429 (2012)
"The Legal and Policy Implications of the Possibility of Palestinian Statehood," (with Haddad) 18 U.C. Davis. J. Int'l L. & Pol'y 341 (2012) [bepress]
"Recognition of Palestinian Statehood: A Clarification of the Interests of the Concerned Parties," (with Aitza M. Haddad) 40 Ga. J. Int'l & Comp. L. 341 (2012) [bepress]
Additional Publications
"Freedom Languished for Baha'is in Iran," Washington Post, Feb. 25, 2013
The Right to Development," Cadmus, Issue 6, Vol. 1(2013)
Contextual-Configurative Jurisprudence: The Law, Science and Policies of Human Dignity, Vanderplas (2013)
"Simulated ICJ Judgment," Cadmus, Volume I, Issue 4 (2012) • "New Paradigm for Global Rule of Law," Cadmus, Vol. 1, Issue 4 (with Jacobs) (2012)
"The Global Values Discourse," (with Jacobs) Eruditio, Vol. 1, Issue 1 (2012)
"Individuality, Humanism, & Human Rights," (with Aitza M. Haddad) Eruditio, Vol. 1, Issue 1(2012)
"Nuclear Threats and Security," Cadmus, Volume 1, Issue 5 (2012)
"Sovereignty and Nuclear Weapons: The Need for Real Sovereign Authority Rooted in the People's Global Expectations about Survival and Security," Cadmus, Vol. 1, Issue 5 (2012)
Configurative Jurisprudence: The Law, Science, and Policies of Human Dignity (Vandeplas Pub., 2012)
Editor-in-Chief, ERUDITIO (Issues 1-3) (J. of World Academy of Art & Science), http://eruditio.worldacademy.org/
"Inflated Federalism and Deflated International Law: Roberts CJ v. the ICJ," in Global Jurist (2012) (with Benjamin Goodman)