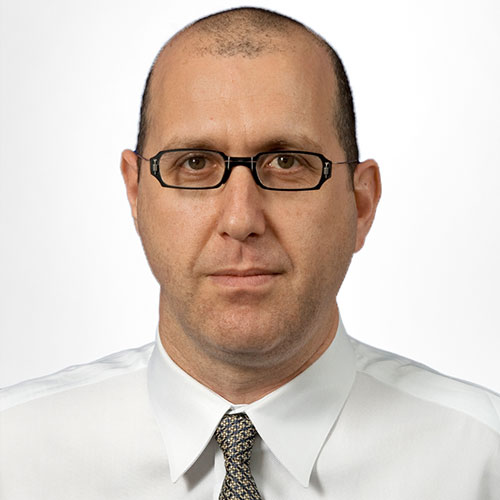 Yariv Brauner
Hugh Culverhouse Eminent Scholar Chair in Taxation
Professor of Law
Mailing Address:
Box #117627 Gainesville, FL 32611
Email:
brauner@law.ufl.edu
Phone:
(352) 273-0680
About
Yariv Brauner joined the Florida faculty in 2006, after teaching at NYU, Northwestern and ASU. He has been a Visiting Professor or a guest speaker in various universities in the U.S. and abroad. He is an author of articles published in professional journals and law reviews, and a co-author of U.S. International Taxation – Cases and Materials (with Reuven S. Avi-Yonah and Diane M. Ring), now in its 4th. ed. He has taught multiple courses in the fields of Taxation, Corporate Taxation, International Taxation, International Trade Law, and the Law of Multinational Corporations.
Education
LL.B., Hebrew University School of Law
LL.M., in International Taxation, New York University School of Law
J.S.D., New York University School of Law
Publications
Recent Books
Editor,

Research Handbook on International Taxation

(Edward Elgar, forthcoming 2020)
Editor, Tax Policy at a Crossroad: The Americas' Tax Policy in the 21st Century, Fl. Tax Rev. (forthcoming 2020) (Special volume in conjunction with the OITI in honor of Professor Michael Friel)
Recent Articles
The Klaus Vogel Lecture 2019: The True Nature of Tax Treaties, 74(1) Bull. Int'l Tax 28 (2020)
Taxing the Digital Economy Post-BEPS…Seriously, 58 Colum. Trans. L.J. 121 (2019) (with Andres Baez Moreno)
The Multilateral Instrument as a Platform for Coordination of International Tax Policies, 2019 British Tax Rev. 437 (2019)
McBEPS: The MLI – The First Multilateral Tax Treaty that Has Never Been, 46 InterTax 6 (2018)
Why Examples? Towards More Behaviorally-Intelligent Regulation, 37 Va. Tax Rev. 243 (2018).
Observatorio Iberoamerican de Tributacion Internacional
The University of Florida is a founding member of the Observatorio Iberoamerican de Tributacion Internacional. The Iberoamerican Observatory of International Taxation, created in 2010, allows academics, practitioners, administrators, and judges to collaborate and educate on international fiscal issues involving taxation and law in the Iberoamerican world. Learn more at OITI.org.