UF Law To Offer Four-Day Tax Course in Miami This Summer
Location: University of Florida Coral Gables
1 Alhambra Plaza, Coral Gables, FL 33134
Space is Limited to 30 People – Register Early
Deposit: $500 Total Course Fee: $1,450*
Description: This four-day course will provide an in-depth understanding of the recent U.S. tax reform relevant to cross-border investments. Designed primarily for non-U.S. practitioners, it will provide an overview of the technical changes to the rules for non-U.S. persons investing into the U.S., as well as the rules governing U.S. persons' investments overseas. Many existing structures need to be revisited as the new rules are full of potential pitfalls for the unwary and create new planning opportunities.
The course will be taught by faculty from the University of Florida Levin College of Law, as well as experienced practitioners from Miami, New York City, and Washington, D.C. Topics to be covered include: Refresher on U.S. tax rules; the policy of the Tax Cuts & Jobs Act; changes to the rules governing outbound taxation including the new minimum tax (GILTI); the export incentive (FDII); complications involving application of the rules to private investors; new limitations on interest expense deductibility; the new Base Erosion Minimum Tax (BEAT); new rules governing transactions involving hybrid instruments and hybrid entities; inbound investment into U.S. real estate; changes to the taxation of U.S. pass through businesses; cross-border estate planning implications, and more.
Itinerary
Monday, July 23
U.S. Tax Reform Advising Non-U.S. Clients (view presentation materials)
Tax Cuts and Jobs Act (view presentation materials)
Tuesday, July 24
Inbound Structuring Considerations and Section 199A (view presentation materials)
BEAT
Hybrids
Wednesday, July 25
Outbound Update
GILTI
Export Incentives
Individual Planning Section 962
Thursday, July 26
Cross-Border Estate Planning
Inbound Investment in U.S. Real Estate
Transfer Pricing Refresher
*Total course fee amount is due by July 2, 2018. Fee includes breakfast, coffee and lunch. Does not include travel or lodging accommodations.
Space is Limited to 30 People – Register Early
Lodging Accommodations – Hyatt Regency Coral Gables
50 Alhambra Plaza, Coral Gables, FL 33134
The Guest Room Rates are quoted exclusive of any applicable taxes (which are currently 13.00%), applicable service fees, and/or Hotel-specific fees in effect at the time of the Event.
Hotel recommends using Passkey to make web-based reservations. Passkey is made available by Hotel on a complimentary basis, and provides an electronic reservations interface that is customized for the Event. Reservations may be made, modified or canceled by attendees at a URL to be established by Hotel and published by Group to potential attendees (any usernames or passwords provided Group or its attendees to access Passkey are confidential and their misuse is Group's responsibility).
Reservations for rooms accessible to guests with disabilities may be made in the same manner. Reservations must be made on or before July 2, 2018.
For more information or questions, please contact Stephanie Comstock at Comstock@law.ufl.edu or 352-273-0841.
Speaker Bios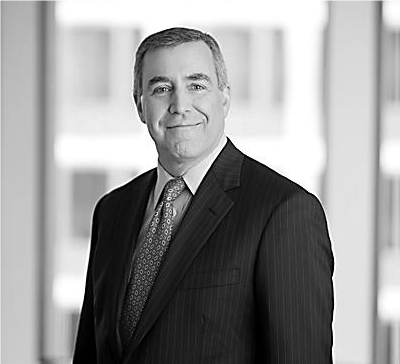 Douglas M. Andre is a partner with Ivins, Phillips and Barker where he advises clients on a wide range of income, estate and gift tax planning matters. He has practiced in the corporate international tax area, and he has assisted numerous clients with respect to tax issues related to ownership of offshore financial assets and foreign businesses. He has counseled numerous corporate and individual clients regarding the Foreign Account Tax Compliance Act (FATCA), and he frequently speaks on FATCA  and related international issues with an emphasis onU.S. corporate compliance. He has extensive experience analyzing the income tax issues facing U.S. owners of foreign companies and trusts. A certified public accountant and former Navy carrier pilot, Mr. Andre received his J.D. from the University of Virginia School of Law and a B.A. from Jacksonville  University.  He also received an MBA from Old Dominion University.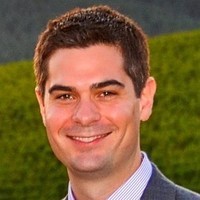 Todd Castagno is an accounting & tax policy strategist in Morgan Stanley's Research division. He provides accounting, tax, valuation, and financial modeling consultation services to analysts and investors. He also publishes research on accounting, tax, and valuation topics. Todd helps oversee internal valuation and modeling methodologies and is a member of the Research Stock Selection Committee. He has been ranked as a top analyst and named to Institutional Investor's All-American Research Team.  Todd serves on the Financial Accounting Standards Board's Investor Advisory Committee and also co-chairs the Corporate Reporting Users' Forum (CRUF), a network of investors and analysts that provide input to key stakeholders and policymakers on accounting and regulatory policy. Todd is a Chartered Financial Analyst and a Certified Public Accountant in the state of New York.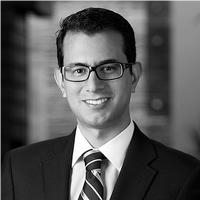 Pedro E. Corona de la Fuente is a Partner in Procopio's International Tax Group, advising clients in international estate planning, international tax and cross-border mergers and acquisitions. His practice focuses on United States investment structures, cross-border transactions, tax treaty planning, withholding obligations and reporting compliance on international transactions. Pedro brings his clients experience in assisting clients and closely held companies with cross-border transactions involving the U.S., Mexico and other Latin American countries. Pedro is a frequent speaker on international tax topics and recent tax developments affecting cross-border investments from and into Latin America. He is licensed to practice in California and Mexico, and has an LL.M in International Taxation from the University of Florida. In 2013, Pedro received the International Fiscal Association (IFA) Latin America Academic Award, and currently serves as the President of the YIN Committee of IFA USA.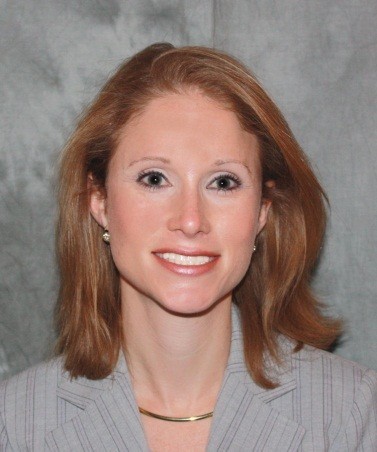 Adrienne J. Figur is a member of EY's Atlanta's Global Compliance and Reporting Group. She is a partner and has 20 years of experience serving public and private clients in the technology, distribution, manufacturing, and health care sectors throughout the Southeast. Adrienne has significant experience in tax return review, ASC 740 substantive and controls-based projects, and domestic and foreign tax planning services. She currently serves as EY leader for numerous public and private global and domestic clients headquartered in the Southeast or overseas, coordinating and executing the service delivery for our clients in all areas of tax. Adrienne leads the Global Tax Reporting and Compliance Group for the Southeast region of EY, which has enhanced her deep technical and practical expertise in these areas and also serves as the Southeast Region TARAS leader. She likewise serves several pre-IPO and Private Equity – backed clients and has been successful in effectuating exit strategies and capitalization efforts for such clients. Adrienne serves as the Alumni Executive Sponsor for the Southeast and also serves as the local office Alumni Executive Sponsor for the Atlanta office.
Viva Hammer is a leader in international tax and the taxation of financial institutions and products, currently at the Joint Committee on Taxation. At JCT, Viva took a leading role in the international tax aspects of TCJA, from policy development through legislative drafting and writing the legislative history.  Prior to TCJA, Viva worked on the Ways & Means border adjustment proposal. Viva advised Senatory Wyden's staff on Modernization of Derivatives Tax Act (MODA) and on Ways and Means Chairman Camp's derivatives and debt proposals.  She has advised members on inversion and patent box proposals, earnings stripping, border adjustability, BEPS and State Aid investigations.  In addition, she has advised on Consumption Tax – VAT proposals and on the financial transactions tax. Prior to joining JCT, Viva was a partner at both a major accounting firm and law firm.  She represented in controversy with the IRS,  obtaining favorable outcomes from audits up through appeals, preparing for mediation and post-mediation leading to litigation.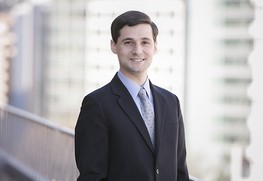 Jon Holbrook is an associate with Ivins, Phillips & Barker, where his practice focuses on advising clients on federal income tax matters, particularly those arising from the 2017 tax reform.  Prior to joining the firm, Mr. Holbrook graduated magna cum laude from Harvard Law School, where he was a winner of the Williston Negotiation Competition and co-founded HLS Effective Altruism, and received a B.A. summa cum laude from Yale University.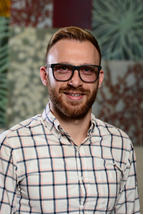 Matvey Kats is a Senior Manager in the New York office of Deloitte Tax LLP's International Tax Practice with over 10 years of experience in US International Tax.  His practice centers on developing tax efficient structures for proposed reorganizations, mergers, and acquisitions with a particular focus on inbound US investment by foreign-based multinational companies.  Matvey's specific areas of focus include cross-border financing, supply chain planning, outbound transfers of intangibles, foreign tax credit utilization, treaty qualification, permanent establishment, and foreign investment in US real property.  Matvey received a BBA in Accounting from City University of New York – Baruch College, a JD from Brooklyn Law School, and an LLM in Taxation from New York University School of Law. Matvey has previously served as an Adjunct Professor of International Tax at Binghamton University and New York University School of Professional Studies.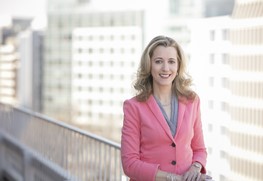 Heléna Klumpp is a partner in the Tax Group of Ivins, Philips & Barker in Washington, DC., where her practice focuses on international tax controversy and planning. Prior to joining Ivins, Heléna spent nine years in roles of increasing responsibility in the tax department of Baxter International, eventually serving as head of global tax.  A graduate of Georgetown University Law Center, Heléna started her career in the Washington office of Chadbourne & Parke, where her practice consisted primarily of clients in the independent energy sector. An avid cyclist and runner, Heléna lives in Vienna, VA, with her husband and their two children.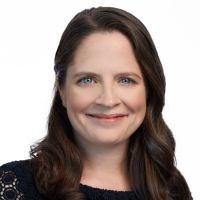 Summer Ayers LePree is a Partner in Bilzin Sumberg's Tax Group, where she focuses her practice on international taxation. She has extensive experience advising clients on international restructurings, treaty planning techniques, and other international and domestic corporate and partnership tax matters, as well as significant experience with international tax planning and structuring for high-networth private clients, including pre-immigration planning, expatriation planning, and cross-border income and transfer tax aspects of trusts and estates. Summer has represented clients before the United States Tax Court, the Internal Revenue Service, and the United States Treasury. She is a frequent contributor to Bilzin Sumberg's Taxes Without Borders Blog and a prolific speaker and author on various topics in international tax law. Summer regularly sits on panels for various industry organizations, including the American Bar Association and the International Bar Association.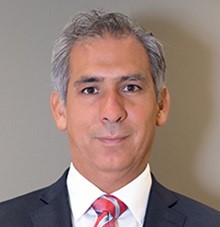 Antonio Macias Valdes is acknowledged as a leading authority on transfer pricing in Latin America. Antonio has assisted multinational companies in expanding or restructuring their business footprint in Latin America by coordinating their supply chain analysis. He also has extensive experience advising U.S. companies on managing and implementing their various transfer pricing needs, including: (i) structuring and pricing intercompany transactions; (ii) establishing internal processes and teams to effectively implement transfer pricing policies; and (iii) interacting with global tax authorities in order to assist clients with resolving transfer pricing audits.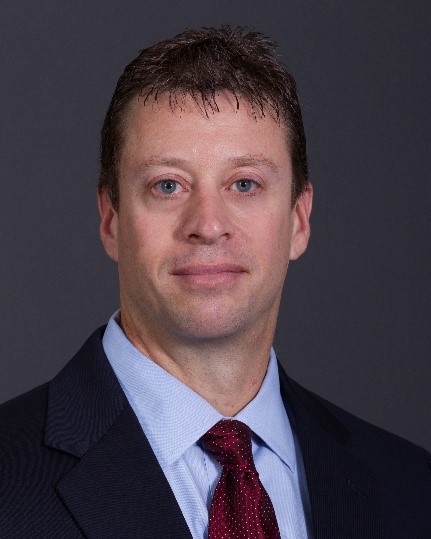 Jeffrey L. Rubinger practices in the area of domestic and international taxation. He has been involved in tax planning for cross border mergers and acquisitions, international restructurings and joint ventures, and in the use of financial products in cross-border settings. In addition, Jeff has experience in a broad range of transactions involving U.S. taxpayers doing business overseas, foreign taxpayers conducting business in the United States, as well as federal, state and local tax issues involving corporate reorganizations, partnerships, and subchapter S corporations. Jeff lectures and has published several articles on domestic and international tax topics, including the taxation of financial products, the Foreign Investment in Real Property Tax Act, international tax consequences of cancellation of indebtedness income, the taxation of qualified subchapter S subsidiaries, Check-the-Box tax planning, subpart F income minimization, foreign tax credit planning, and tax planning with foreign holding companies.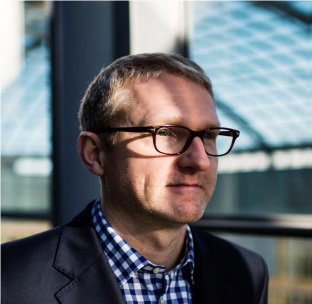 Dr. Jens Schönfeld is a partner with Flick Gocke Schaumburg since 2005. Flick Gocke Schaumburg is a unique German law firm focusing on taxes. The firm has more than 100 partners and 350 associates, and is ranked as Germany's leading tax law firm. Prior to joining Flick Gocke Schaumburg, he was a member of the management of a medium-sized business group. He is a certified tax lawyer and a graduate in law and in business administration. He doctoral thesis focused on "CFC rules and European Union law." Schönfeld has been designated an honorary professor at the University of Osnabrueck as well as a regular lecturer on international tax law at Bucerius Law School in Hamburg. He is a member of the Board and the Scientific Advisory Board of the German Tax Law Society, Editor of a German scientific journal on international taxation ("Internationales Steuerrecht – IStR") and publisher of well-known books on international tax law and regular speaker on tax issues.
Tifphani White-King is the International Tax Services Leader for Mazars USA. She has nearly 20 years of tax experience, providing operational, strategic, and marketplace direction for emerging, mid-market, and large multinational companies. Her expertise includes international tax structuring, transaction planning, mergers and acquisitions, tax provision, compliance reporting, and other related services. Tifphani leads global tax teams that provide expert services to a multitude of sectors including, inter alia, financial services, real estate, information technology, healthcare, and consumer discretionary products; and industries such as advertising, insurance, media, manufacturing, and logistics. Prior to joining Mazars USA, Tifphani was a Tax Principal at Deloitte, where she handled a broad range of inbound and outbound tax issues, including initial overseas investment, financing international operations, cross-border business structuring, tax provision, and compliance reporting. She also served as one of two International Tax Subject Matter Experts for the firm's National Private EquitySteering Committee and was the National International Tax Services Leader for Insurance.