2015 Heritage of Leadership honorees inducted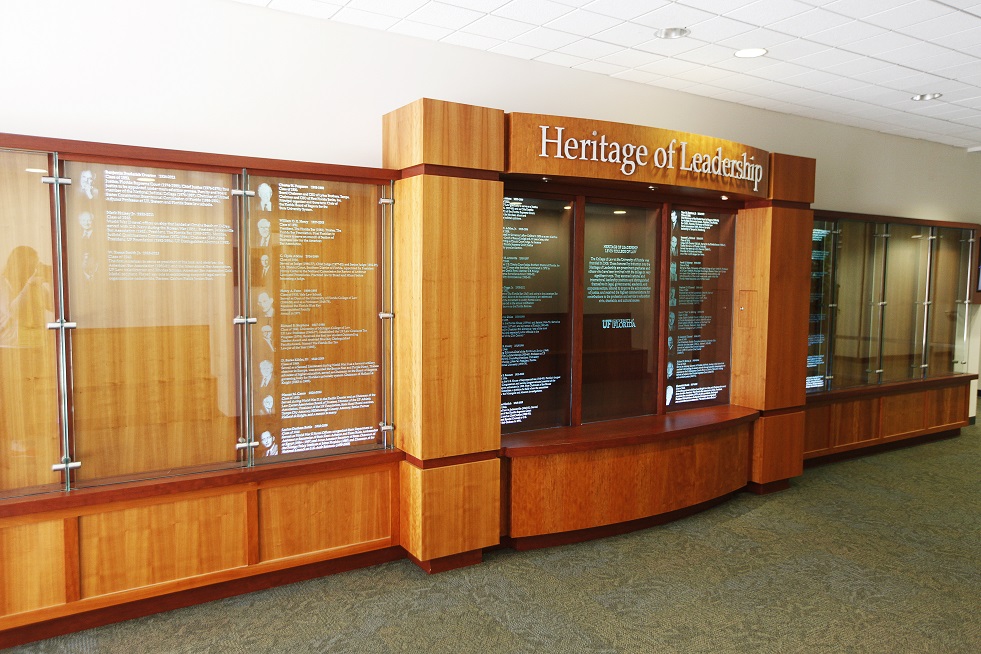 GAINESVILLE, Fla. – To permanently honor outstanding and notable alumni of the University of Florida Levin College of Law and their contributions to the state and University, the Law Center Association Board of Trustees established the Heritage of Leadership Recognition Society. The Class of 2015 honorees were inducted into the Heritage of Leadership on Friday, Sept. 11, 2015 during a ceremony at the Hilton UF Conference Center.
This year's Heritage of Leadership inductees are:
Reubin O'D. Askew (JD 56) – Askew served as Florida's 37th governor (1971-1979) and was ranked among the top 10 governors of the 20th century.
Roberta Fulton Fox (JD 67) – Fox served in the Florida House and Senate, led efforts to pass the Equal Rights Amendment, and was instrumental in the passage of the Florida Equal Education Opportunity Act.
Austin Peele (JD 63)– Peele was a partner with Darby, Peele, Green & Crapps LLP, served on the Florida Bar board of governors, the UF Law board of trustees, and was a member of the Designation Coordination Committee that led to board certification for Florida lawyers.
More information about the honorees, the induction ceremony program and a Powerpoint presentation can be found at http://www.law.ufl.edu/alumni/leadership/heritage-of-leadership.