Artist who illuminates juvenile justice system shortcomings speaking at UF Law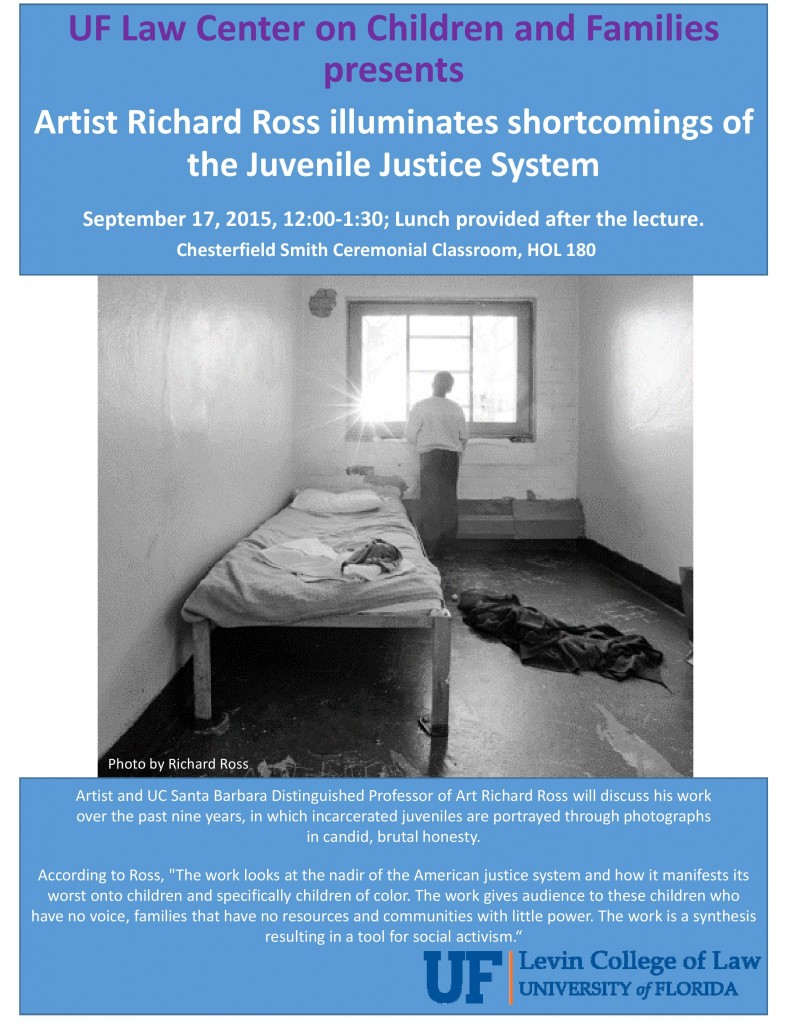 GAINESVILLE, Fla. – UF Law's Center on Children and Families will host artist and UC Santa Barbara Distinguished Professor of Art Richard Ross as he discusses his work over the past nine years, in which incarcerated juveniles are portrayed through Ross' photographs in candid, brutal honesty.
The lecture will be held at noon on Thursday, Sept. 17, in UF Law's Chesterfield Smith Ceremonial Classroom, HOL 180. It is free and open to the public.
According to Ross, "The work looks at the nadir of the American justice system and how it manifests its worst onto children and specifically children of color. The work gives audience to these children who have no voice, families that have no resources and communities with little power. The work is a synthesis resulting in a tool for social activism."
For more information on Ross and his work, visit www.juvenile-in-justice.com.
Ross's visit is in conjunction with the sā+äh Alumni Invitational Exhibition: Image, Object and Idea. Read more here.
Lunch will be provided following the lecture.
Contact:
Shani King, UF Law Professor; Director, Center on Children and Families
352-273-0951 or kings@law.ufl.edu