Florida constitutional and criminal law experts available to discuss Supreme Court ruling on death penalty
MEDIA ALERT
January 12, 2016
Contact:
George "Bob" Dekle – Director, UF Law's Criminal Prosecution Clinic; Assistant Director, Criminal Justice Center; Master Lecturer
386-365-4611 or dekle@law.ufl.edu
Teresa Reid – Master Legal Skills Professor; Assistant Director, Criminal Justice Center
reid@law.ufl.edu
John Stinneford – UF Professor of Law; Assistant Director, Criminal Justice Center
937-416-5645 or jstinneford@law.ufl.edu
GAINESVILLE, Fla. – The U.S. Supreme Court today ruled that the Florida's death penalty law is unconstitutional, based on the fact that it is the trial judge, rather than the jury, who decides whether a convicted criminal is deserving of capital punishment. Florida is the only state with this provision.
Justice Sonia Sotomayor wrote the decision in the 8-1 ruling, which states in part, "We hold this sentencing scheme unconstitutional. The 6th Amendment requires a jury, not a judge, to find each fact necessary to impose a sentence of death. A jury's mere recommendation is not enough."
University of Florida Levin College of Law Professors John Stinneford, Teresa Reid and George "Bob" Dekle are available to discuss this decision and its repercussions.
About the experts: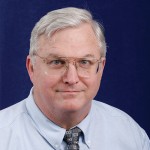 Dekle became a legal skills professor at the UF Law in 2006, after retiring from the State Attorney's Office of the Third Judicial Circuit of Florida, where he served as an Assistant State Attorney from 1975 through 2005. During that time he investigated and prosecuted a wide variety of cases, included noted serial killer Ted Bundy.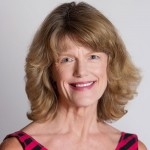 Reid's areas of expertise include the death penalty, legal writing and evidence. She has provided pro bono legal assistance in areas including the death penalty, divorce and family law, Medicare and legal ethics. She has also presented numerous lectures on the death penalty, domestic violence, ethics and appellate advocacy.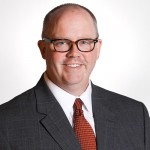 Stinneford teaches and writes about criminal law, criminal procedure, and constitutional law, with a particular focus on the original meaning of the Cruel and Unusual Punishments Clause. His work has been published in numerous scholarly journals, including the Virginia Law Review, the Northwestern University Law Review, and the William & Mary Law Review. He has won several national awards for his writing, and has been cited by United States Supreme Court Justice John Paul Stevens (Ret.), state supreme courts, federal courts of appeal, and numerous scholars.