Florida Trial Team Wins National Championship in Puerto Rico Competition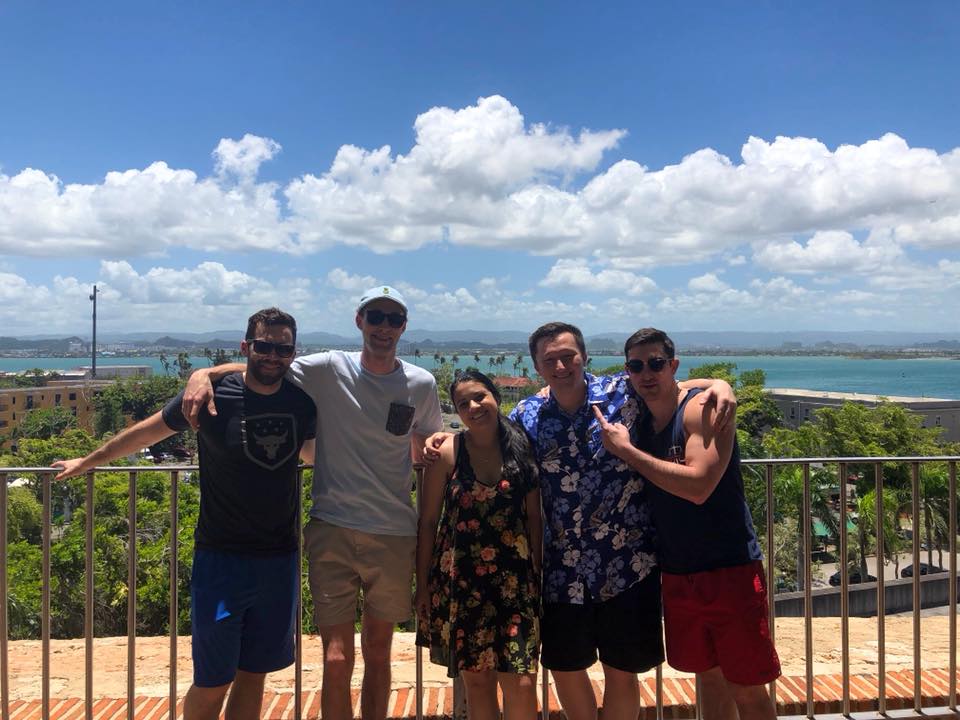 Members of the Florida Trial Team flew to Puerto Rico to defend their title in the Puerto Rico Trial Advocacy Competition, held in San Juan April 13-14, 2018. By Saturday evening, the team had won first place and nabbed three additional accolades.
This is the team's third championship this semester. The students also brought home a national championship from Chicago in March and a state championship from Jacksonville in January.
In the Puerto Rico competition, UF Law competed against nine other schools from around the United States.
Isha Choksi (JD 19) and Nick Borrego (JD 18) competed in the final round against The University of Alabama School of Law. Borrego won best closing argument and teammates Marcus Knox (JD 18) and Andres Hermida (JD 18) were both finalists for the best advocate.
This is the team's 11th national title overall.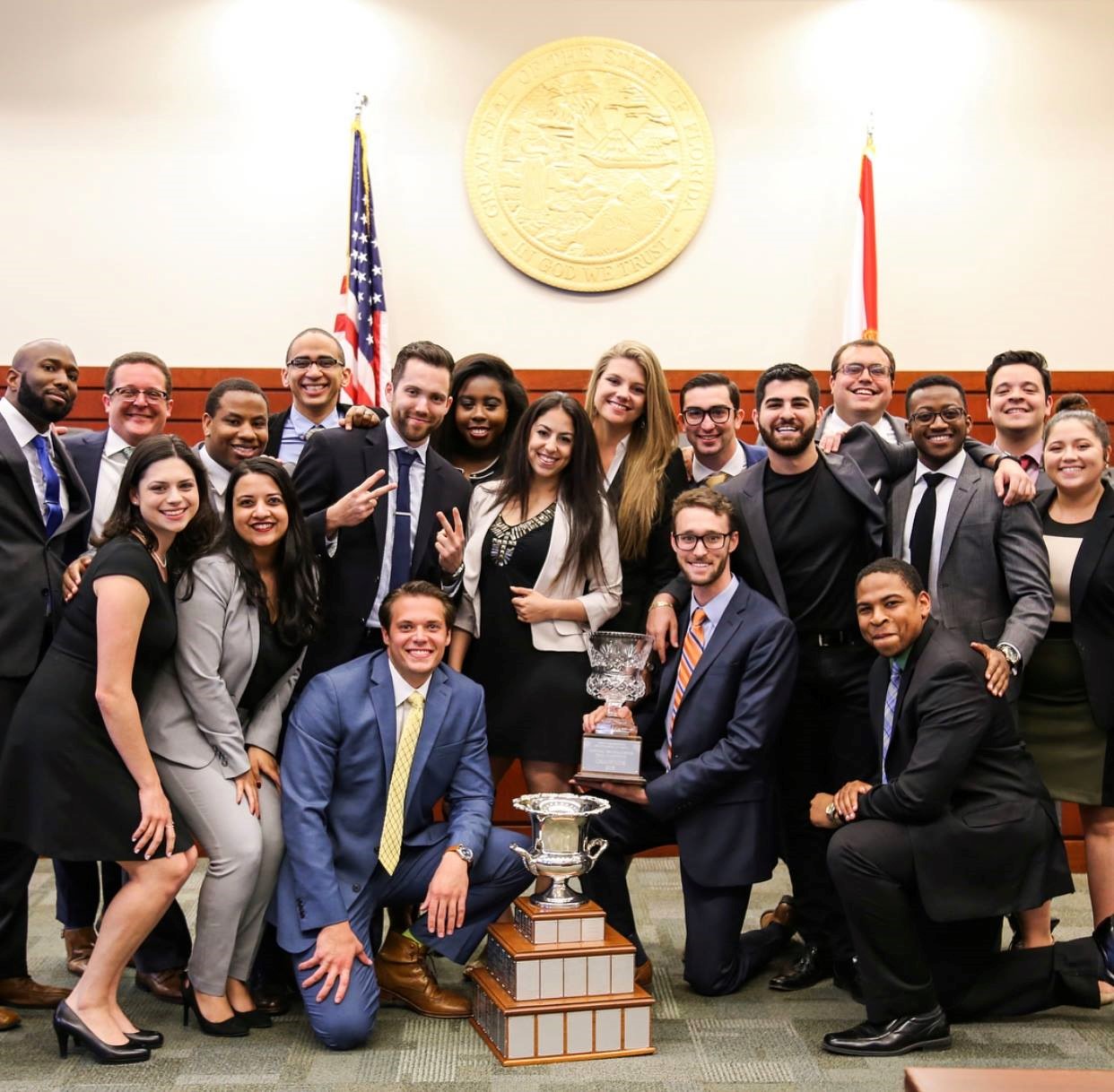 "Our team worked tirelessly, but they couldn't have made it this far without the guidance from their incredible coaches, Tom Farkash (JD 76) and John Kelly (JD 15)," said Trial Team President-Elect Allie Watson.
Follow the team on their journey through this Snapchat takeover.