Former Florida governors and more to discuss Florida Constitution revision at UF Law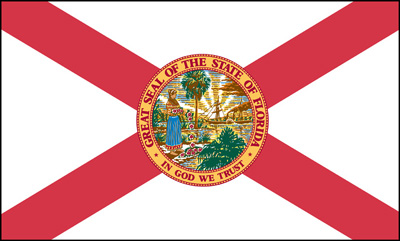 The University of Florida Levin College of Law is leading the way in anticipating the 2017 Florida Constitution Revision Commission with a one-of-a-kind program, this Thursday, Oct. 8 at 4 p.m. in the Chesterfield Smith Ceremonial Classroom, HOL 180.
Former Florida governors Bob Graham and Buddy MacKay will join 15 former commissioners of Florida Constitution Revision Commissions in a two-part discussion on issues related to the 50-year history of the Florida Constitution and the two prior revision commissions of 1977-78 and 1997-98. The event is free and open to the public.
"We are honored that so many former commissioners will join us for this forum. The panelists and participants represent some of the most distinguished public officials in our state," said Center for Governmental Responsibility Director Jon Mills, who is a former Speaker of the Florida House and member of the 1996-1998 Constitutional Revision Commission. "The legal and historical perspectives offered by this group will inform and energize anyone who attends."
The panel will be available as a live webcast at http://mediasite.video.ufl.edu/Mediasite/Play/a9a6b3de15454218951c8ad1009b8ca81d, and will be archived at bobgrahamcenter.ufl.edu/events/past.
Program
4 – 5:30 p.m. Welcome and panel discussion: "Why Florida is Unique – the Opportunities and Challenges Facing the Constitution Revision Commission of 1977-1978 and 1997-1998"
Panelists:
Jon Mills, Moderator, Dean Emeritus, Professor of Law & Director, Center for Governmental Responsibility; Boies, Schiller & Flexner LLP (of counsel), Miami; former Speaker, Florida House of Representatives (1997-1998 Commissioner)
Mary E. Adkins, Director, Legal Writing, University of Florida Levin College of Law
Ellen Freidin, CEO and General Counsel, FairDistricts Now, Inc., Miami (1997-1998 Commissioner)
Kenneth H. (Buddy) MacKay, former Florida Governor
James A. Scott, Chairman and Founding Director, Tripp Scott, Ft. Lauderdale; former Florida Senate President (1997-1998 Commissioner)
Stephen N. Zack, Partner, Boies, Schiller & Flexner LLP, Miami; Past President, American Bar Association (1997-1998 Commissioner)
5:30 – 7 p.m. Panel discussion: "Critical Issues Confronting the 2017-2018 Constitution Revision Commission"
Panelists:
Bob Graham, Moderator, former U.S. Senator and former Florida Governor
Robert M. Brochin, Managing Partner, Morgan, Lewis & Bockius LLP, Miami (1997-1998 Commissioner)
Martha Barnett, Partner, Holland & Knight, Tallahassee; former President, American Bar Association (1997-1998 Commissioner)
Clay Henderson, Executive Director, Stetson Institute for Water & Environmental Resilience; Holland & Knight (of counsel), Orlando (1997-1998 Commissioner)
Nathaniel Reed, Founding & Current Board Member, The Everglades Foundation (1977-1978 Commissioner)