Dean Laura Rosenbury shared the following message with the UF Law community on October 6, 2020.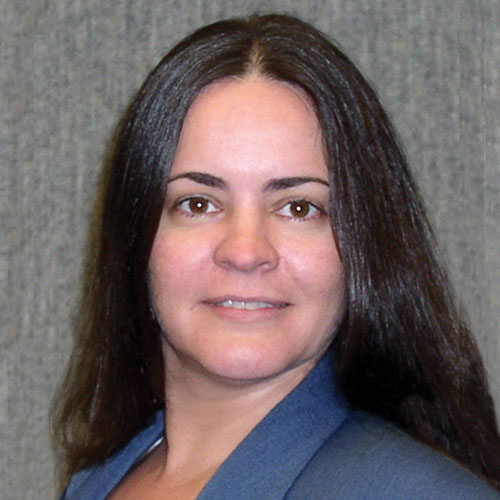 Dear UF Law Community,
As some of you may know, Professor Deb Cupples passed away on Sunday, October 4, 2020. This is a tragic loss for our community.
Professor Cupples graduated from UF Law in 2005. While practicing law, she also started teaching Legal Drafting as an adjunct professor. She joined the full-time faculty of UF Law as a Legal Skills Professor in 2008 and was promoted to Senior Legal Skills Professor in 2011. In 2016, she was promoted to Master Legal Skills Professor. Even as she devoted her career to teaching, Professor Cupples remained an active member of The Florida Bar, serving on its Student Education and Admission to the Bar Committee.
Professor Cupples was a beloved professor who set very high standards for her students. She repeatedly emphasized the importance of close reading and clear, grammatically correct writing. She also encouraged everyone she met to participate in the democratic process, helping to organize voter registration drives in UF Law's courtyard.
Professor Cupples' most recent book "A Short & Happy Guide to Civics" was published just a few weeks ago. In 2017, she published "It Is About You: How American Government Works and How to Help Fix it". She also co-authored two other books with Professor Maggie Temple-Smith, "Grammar, Punctuation, & Style: A Quick Guide for Lawyers and Other Writers" (West, 2013) and "Legal Drafting: Litigation Documents, Contracts, Legislation, and Wills" (West, 2012).
In addition to her amazing teaching and writing, Professor Cupples graciously served as interim director of the Legal Information Center in the spring of 2018, prior to the arrival of Associate Dean for Legal Information Jane O'Connell. She also served as the faculty advisor to the UF Law Art Law Society, helping to organize several art exhibitions in the Legal Information Center over the past decade and periodically teaching Art Law.
Professor Cupples was a proud triple Gator, with a B.A. and M.A. from UF in addition to her JD from UF Law. While a student here at the law school, Professor Cupples served as Managing Editor of the Florida Law Review.
Professor Cupples will be deeply missed. We will create a page on our website to honor her memory. If you would like to share a tribute to Professor Cupples, please email it to smithw@law.ufl.edu by Thursday, October 8, 2020.
For now, please hold Professor Cupples, her family, and her friends close to your hearts as we mourn this devastating loss.
LAR
Laura Ann Rosenbury
Dean and Levin, Mabie & Levin Professor of Law
---

The world is forever less bright without Deb Cupples. She left us far too early, and so many of us feel broken by her passing. Deb's focus was always on what she could offer to others, bringing her whole self to every activity with which she engaged in. So many areas of my life are better because they were touched by Deb's wisdom and kindness.
I've been lucky to have known Deb since her years in law school when she interned at the State Attorney's Office. When I returned to the law school, Deb was one of the first to welcome me. She took me under her wing and guided me as I gained confidence within the halls of academia. Deb wasn't only interested in who I was on campus – she always cared deeply about getting to know who I was off campus, in my personal life, as well. We shared passion for art and writing and often shared our projects with one another. She fixed my grammar and encouraged my creativity. Deb got to know my children, always offering them a snack and a comfortable place to hang out in when I brought them to work. She was always 100% fully present, engaged, and most of all, concerned for the welfare of her friends, family, students, and even strangers.
Deb taught her students that words matter. She wrote books teaching us all how to use our words more effectively. Deb made sure the people around her felt valued. I hope she knew how much we all valued, loved, and respected her. Deb's life was a blessing to so many of us. Her memory will surely be a blessing as well.
Stacey Steinberg
---
Deb was my colleague who became my friend.
She lived her life with grace and honor, and with a deep, energetic passion for the things she believed in.
As dedicated as she was to her teaching and her writing, I will remember her most for the warmth of her unwavering friendship.
She will be in my thoughts and in my heart forever.
Leslie Knight
---
I was so saddened to read of her passing. Deb and I went to law school and served on the Law Review together. She was a wonderful person and will be greatly missed.
Stacy Speiller
---
She was my Legal Drafting professor in the spring of 2018. Few people could make an 8:00 AM class so amusing and engaging.
Professor Cupples had a quick wit about her. When she spoke, it was succinct and to the point. She expected only the best from her students, but she was with us every step of the way, giving us the tools we needed to translate our classroom experience into real world performance. Even more importantly, she knew how to make drafting fun. She approached each assignment like a tricky puzzle that we had to solve, and impressed upon us the importance of choosing the perfect word, word placement, and punctuation mark for every sentence. Perhaps more than any other class I took in law school, I use the skills I learned in Legal Drafting on an almost daily basis as an attorney.
With all this being said, Professor Cupples was approachable, patient, warm, and kind. After hearing of her passing, I sorted through the emails that she sent to our class back in 2018 and found countless messages inviting us to come to her office to chat or grab a snack. She was the type of professor anyone would want to have, and it saddens me that future students won't be able to learn from her. However, her impact on her past students is a testament to just how special she was, and I am thankful that I had the pleasure of knowing her. May she rest in peace.
Yuval Manor, Esq.
---
The Eighth Judicial Circuit Bar Association mourns the passing of Professor Deborah Cupples this past Sunday. "Deb" to those who knew her, was a Master Legal Skills Professor at the University of Florida Levin College of Law. She was a dedicated teacher, an accomplished author, and a kind and gentle person to all of us who had the pleasure to call her a friend. On a personal note, I will miss her greatly, as I know many others will, as well. Please take a moment to think kindly of Deb.
Philip N. Kabler, President – Eighth Judicial Circuit Bar Association
---
Professor Cupples was a dedicated mentor and advocate for her students. Like many students, I was humbled by my first year of law school. After receiving a B- in Legal Writing, I was concerned when I learned that I had Professor Cupples for Legal Drafting my spring semester of 2L. She had a reputation for being "tough." I would go to her office hours and she would meticulously review my writing, explaining how to improve and stressing the importance of attention to detail. She worked with me. Painstakingly. Multiple times a week. I learned that Professor Cupples was "tough" because she wanted her students to excel, and she was willing to dedicate the time and effort to help her students in every way. I went from a B- writer to receiving the Book Award in her class. My current firm, in large part, hired me for my writing skills. I am one of the many that Professor Cupples set up for success. Her passing is a tremendous loss for Levin College of Law.
Anonymous
---
Professor Cupples was an amazing Legal Drafting Professor and it was so difficult to lose her in the middle of the year. She was always very helpful and cared about students' success in drafting. I wish we had more time with her.
Caridad Dominguez
---
One of the nicest colleagues ever. As a cyclist, I know she endured the terrible tragedy of losing her dad and brother who were cycling A long distance on 441 in the daytime to a driver (likely impaired) around 2005? A very nice covered bench memorializes them at a beautiful overlook on a small path just off the Gainesville Hawthorne Trail. I have rested there many times around sunset.
I am definitely going to miss her presence.
Ron Perry
---
Deb was a strong and resilient woman, a generous and kind friend, and a dedicated and inspiring teacher. Her presence, enthusiasm, and many contributions enriched the law school. I am proud to call her a colleague and a friend.
Lea Johnston
---
Deb was a wonderful colleague. She cared deeply about her students, and she set very high standards for her teaching–which she met. I'll forever remember her cheerful, impromptu, drop-in greetings in my office–occasionally inconvenient, but always welcomed, and, especially now, fondly recalled. Rest peacefully, my good friend.
Bob Jerry
---
Deb was a good friend, and her presence shall be deeply missed. She was always a bright and sassy presence, even when things seemed bad for her my 3L year. She was a great leader to the Art Law Society, always encouraging the students to pursue their creative passions. Because, at the end of the day, she said "there was more to the world than just being a lawyer." She loved collecting antique tea sets – even passing some along to me before I left the school! And always had snacks on hand for anyone who would see her. Nothing ever seemed to bother her. She was always willing to help others and give things to people.
But, that's the essence of her character: she was the kind of person who never focused on holding on to things for too long. That's the past – and she lived in the present. She always moved forward and encouraged others to do the same. Her no-nonsense, hard working attitude is what got her so far in life. The world is a bit sadder without you, Deb.
Thank you for believing in my art; thank you for believing in my strengths as a leader; thank you for being a friend. I'll think of you every time I pour tea out of your limoge tea set.
Liandra Izquierdo
---
As a triple Gator, Deb was very dedicated to her alma mater. Over the last several years, she and I had several discussions about finding innovative ways to engage our talented students who, after all, are the true indicator of a law school's excellence. She cared deeply about the students who followed her path to Gainesville, and I know that she will be missed by many of us for a long time.
Michael Allan Wolf
---
Deb cared deeply about her students and her teaching. She was also sincerely kind and caring. It is difficult to believe she has left us. She will be so missed.
Joan Stearns Johnsen