Law Student Provides Relief to Irma Victims Through National Guard Service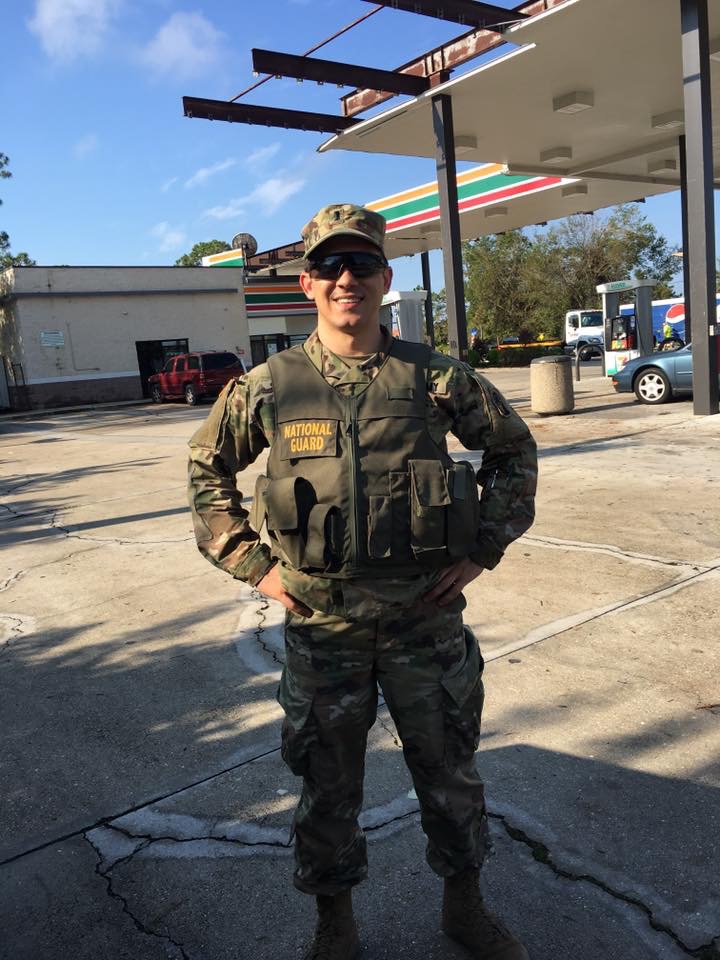 Anthony Sabatini (JD 18) wears many hats. He's a law student by day, a Eustis City Commissioner by night and on weekends completes his training as a reserve member of the National Guard.
But when Hurricane Irma struck Florida in September, Sabatini received a call that caused him to leave school and work behind and travel to the front lines.
"This year Gov. Rick Scott activated the whole National Guard, so we got called out and did 10 days in Lee County, and the areas east of Fort Myers," Sabatini said. "We dropped off food, fuel, water and living supplies to highly flooded areas east of Fort Myers – Eastern Lee County over to Clewiston near the Everglades and the whole area between." The National Guard was also responsible for running dozens of shelters in the area.
Sabatini was in the heart of one of the biggest power outages in the state, making work conditions sweltering. As the storm moved out of Florida and into Georgia, 6.1 million customer outages were reported in the Sunshine State, according to the U.S. Department of Energy.
But this wasn't Sabatini's first time serving the community after a hurricane. Last year he traveled to Indian River County, where he helped clear debris for six days after Hurricane Matthew struck Florida.
"I always wanted to join the army since I was a kid. The National Guard made it that I was able to pursue a civilian career, attend law school, and do a bunch of other things while also serving in the military," Sabatini said.
While attending UF to earn his bachelor's degree in history and philosophy, Sabatini joined the Reserve Officers' Training Corps, or ROTC, leading to his service in the National Guard.
As for his future after law school, Sabatini plans to work in civil litigation specializing in land use and local government law. He also hopes to eventually run for a seat in the Florida House of Representatives. "I always wanted to go to law school and get into politics," Sabatini said.